All meetings are held at the OBMA office at 1868 Bacon Street except the Public Safety meeting and sometimes the North OB Meeting, which are held at various locations around Ocean Beach (announced in our monthly newsletter). Explore our committees using the links below.
---
Meets: 12:00 pm, OBMA office, 2nd Thursday of each month
Board of Directors Purpose: To promote and support local business and economic vitality in the Ocean Beach community.
Additional information about our organization... How to become a board member, all members, agendas, and minutes are available. As well as OBMA Bylaws, 501(c)6 status and Annual Audit.
---
Meets: 12:00 pm, 2nd Tuesday of each month, locations vary (contact OBMA office at [email protected] or 619-224-4906 for the next meeting location)
Clean & Safe Committee Purpose: The Clean & Safe Committee's purpose is to educate merchants and promote a safe and clean environment throughout the Ocean Beach Business District
---
Meets: 9:00 am, OBMA office (1868 Bacon St, #A, San Diego, CA), 1st Tuesday of each month
Design Committee Purpose: To identify and develop design programs needed for public improvements throughout the business community. To assist business and property owners with design education and technical assistance as requested.
---
No Meeting 9/13/2023 due to the Maestro Workshop
Meets: 12:00 pm, OBMA office, 2nd Wednesday of each month (bring your lunch)
Economic Vitality Committee Purpose: To promote the best use of existing buildings, and natural & human resources to ensure the economic viability of Ocean Beach. The committee's focus is the economic well-being of the Ocean Beach business district, including business retention, business recruitment, and cost analysis studies.
---
Meets: 9:00 am, 1st Friday of each month, OBMA office
Promotion Committee Purpose: To improve consumer, merchant and resident confidence in Ocean Beach through a unified image created by an exciting variety of activities. This committee is dedicated to creating advertising campaigns, implementing special events, and promoting the business districts.
---
Meets: 1:00 pm, 2nd Wednesday of each month, OBMA office
Finance Task Force Purpose:  To ensure financial viability for Ocean Beach MainStreet Association.
---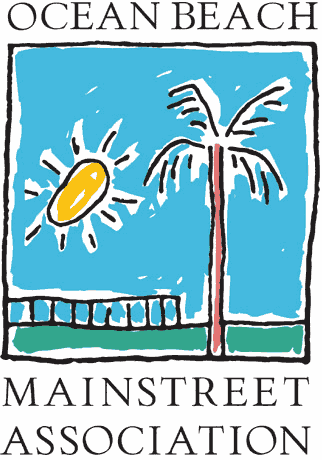 Get Involved
Committee participation is open to all members (the Board of Directors is elected, but meetings are open for observation and public comment). To join a committee, simply show up at a meeting. If you'd like to be reminded about upcoming meetings, please email or call Tracy at (619) 224-4906.