Please see the information below about available commercial locations in Ocean Beach. This information is provided as a courtesy -- please contact the broker or owner of the property directly if you are interested in making an inquiry.
If you are a commercial real estate broker, property owner, or individual with information about available properties in our service area (92107, 92106, or 92110), please contact us so we can make the information available here.
4967 Newport Ave - posted 12/15/17: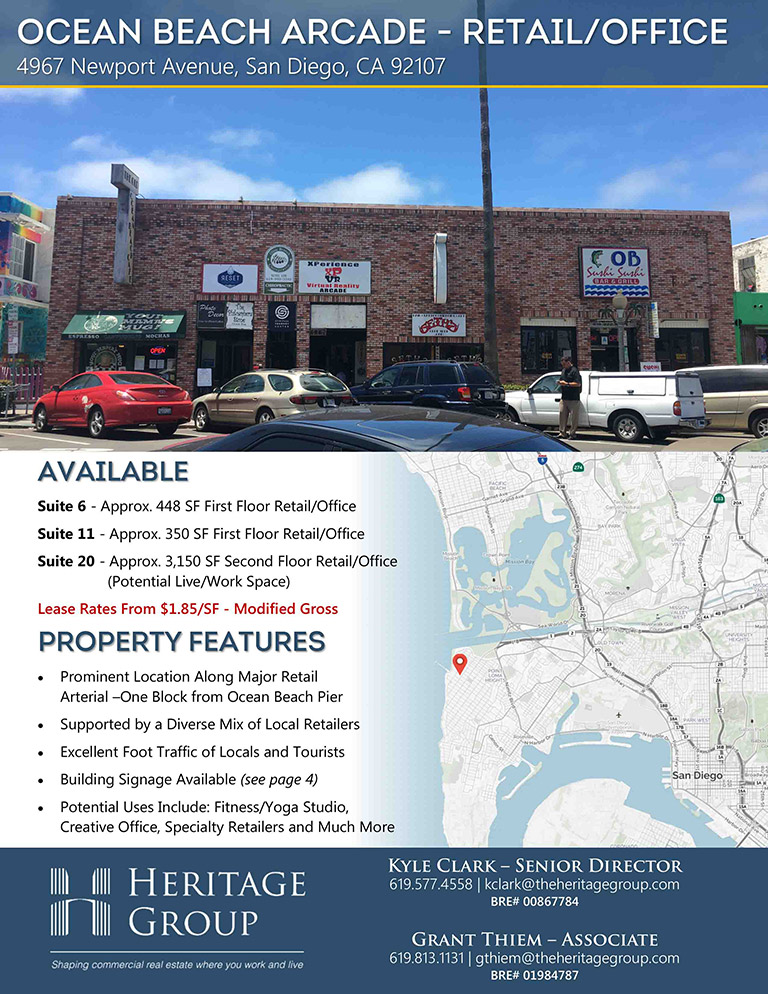 For more information about the suites at 4967 Newport Ave, please contact Grant Thiem: 619-813-1131 / [email protected].