The Original Dog Beach in San Diego, CA is nationally famous and one of the first official leash-free beaches in the United States. It is a landmark in the community of Ocean Beach at the end of I-8 at the mouth of the San Diego River. Dog Beach is a special place where people and pets, beach lovers and surfers celebrate the spirit of Ocean Beach, one of Southern California's last true beach towns.
Officially adopted by the Ocean Beach Town Council's Dog Beach Committee in 1972 to protect it as a community asset for the future. As such, the Dog Beach Committee honors its legacy as a melting pot for people and dogs, all sizes, shapes, colors, creeds, and breeds. And now more than ever, the Dog Beach Committee is committed to improving, maintaining and preserving Dog Beach for future generations. On any given day, dogs run freely in the ocean, surfers surf the Dog Beach Break, and people and dogs co-exist peacefully.
---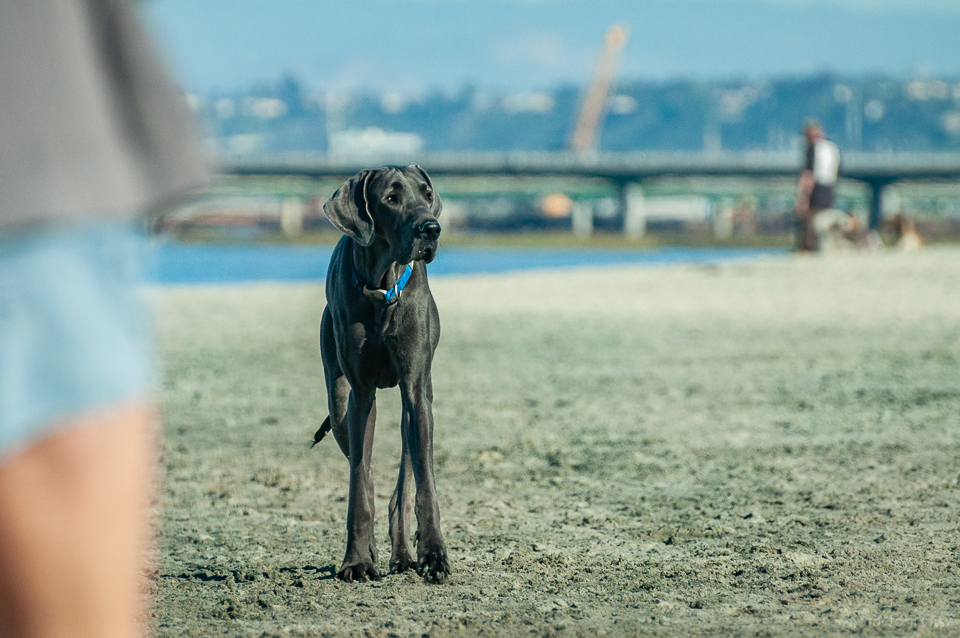 ---
Remember to pick up after your pet, Do Not bring a puppy to Dog Beach until they have had all their required vaccinations, be sure that your dog's required vaccinations are current for the health of all dogs on beach, and be sure that your dog is wearing a current license on their collar from the County Department of Animal Services. Welcome to Dog Beach!
Click here for information about Dog Beach.
---
Cared for by the Dog Beach Committee of the OB Town Council.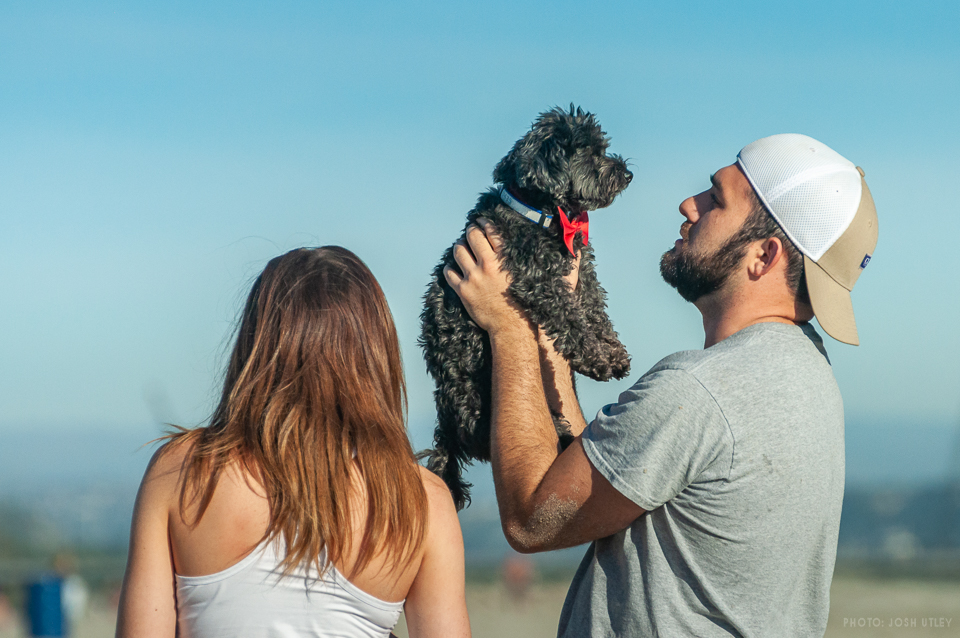 To view the full photo album click on one of the above images or Click Here
| Feature | Description |
| --- | --- |
| Popularity | Above Average for Ocean Beach as a lot of the towns residents own dogs. |
| Parking | Large parking lot and street parking usually available |
| Beach Area | Large |
| Lifeguard | Yes |
| Surfing | Yes |
| Swimming | Yes |
| Dogs | Yes |
| Food Nearby | Yes, a couple blocks away |
| Showers | Not for dogs |
| Privacy | Minimal as people bring their dogs to the beach at all hours of the day and night |
| Volleyball | Nearby |
| Grassy Picnic Area | Yes, on other side of parking lot |
---
---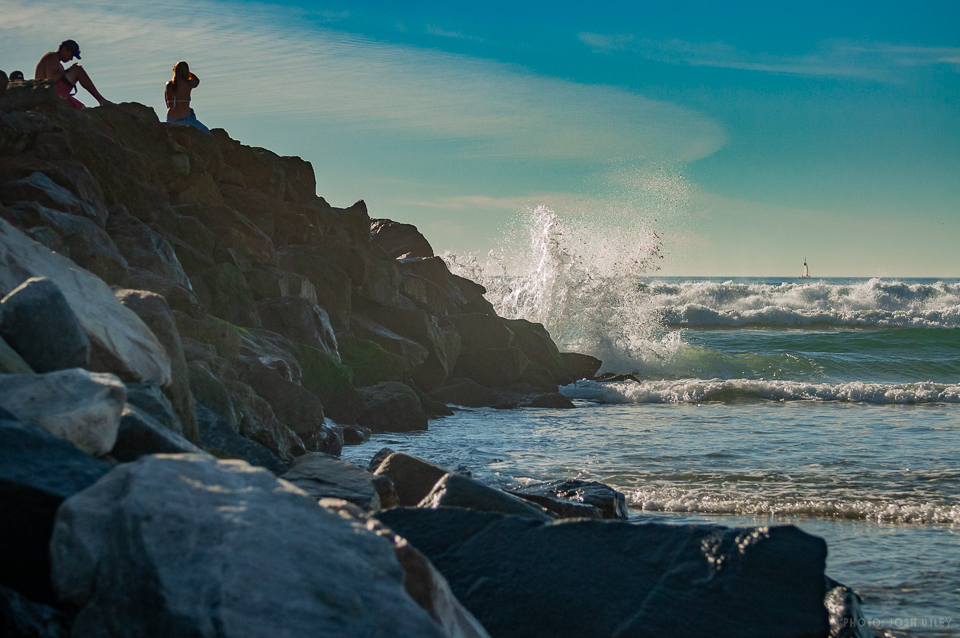 Photos By: Josh Utley