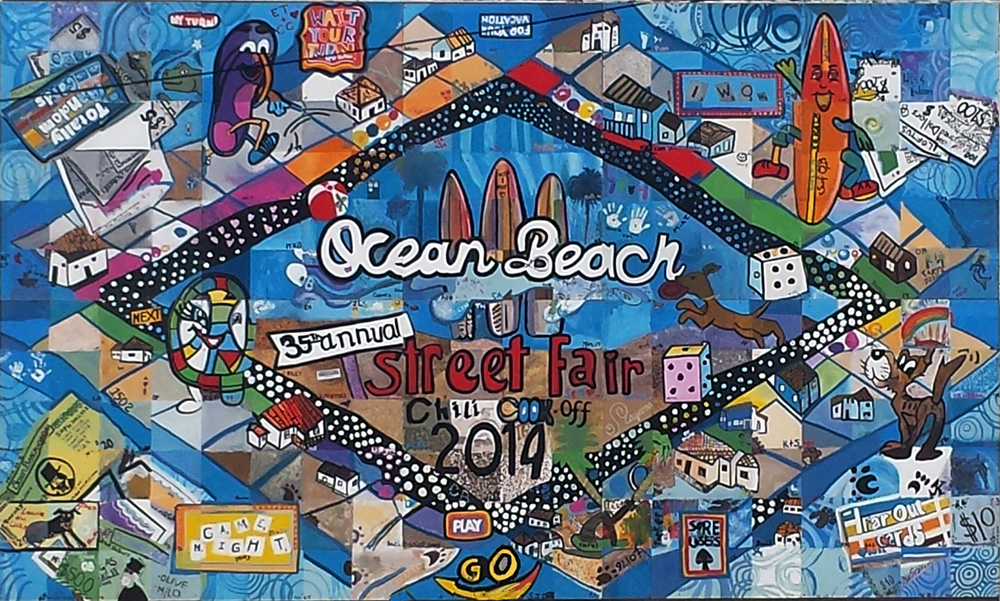 Long before the advent of online social networking, people were connecting through community art and, in the process, giving neighborhoods a sense of history and identity. In Ocean Beach, community murals located on buildings around the neighborhood capture the essence of the seaside town. Defining and engaging, mural themes range from surfing to cars and flag-waiving Americana.
OB local artist and activist Rich James began the Mural project in 1999 as a way to beautify OB and instill a sense of community pride.  Since then the murals have bloomed all over town and become a fixture in our local landscape.
Sadly, Rich James passed away April 2008 - 2 months before the 2008 mural was to take place. Janis Ambrosiani stepped in to continue his work and designed the 2008 mural in his honor. She has continued this tradition ever since. Please help us keep Rich's tradition alive and join us in painting the next community mural at the OB Street Fair and Chili Cook-Off. Hope to see you there!
---
---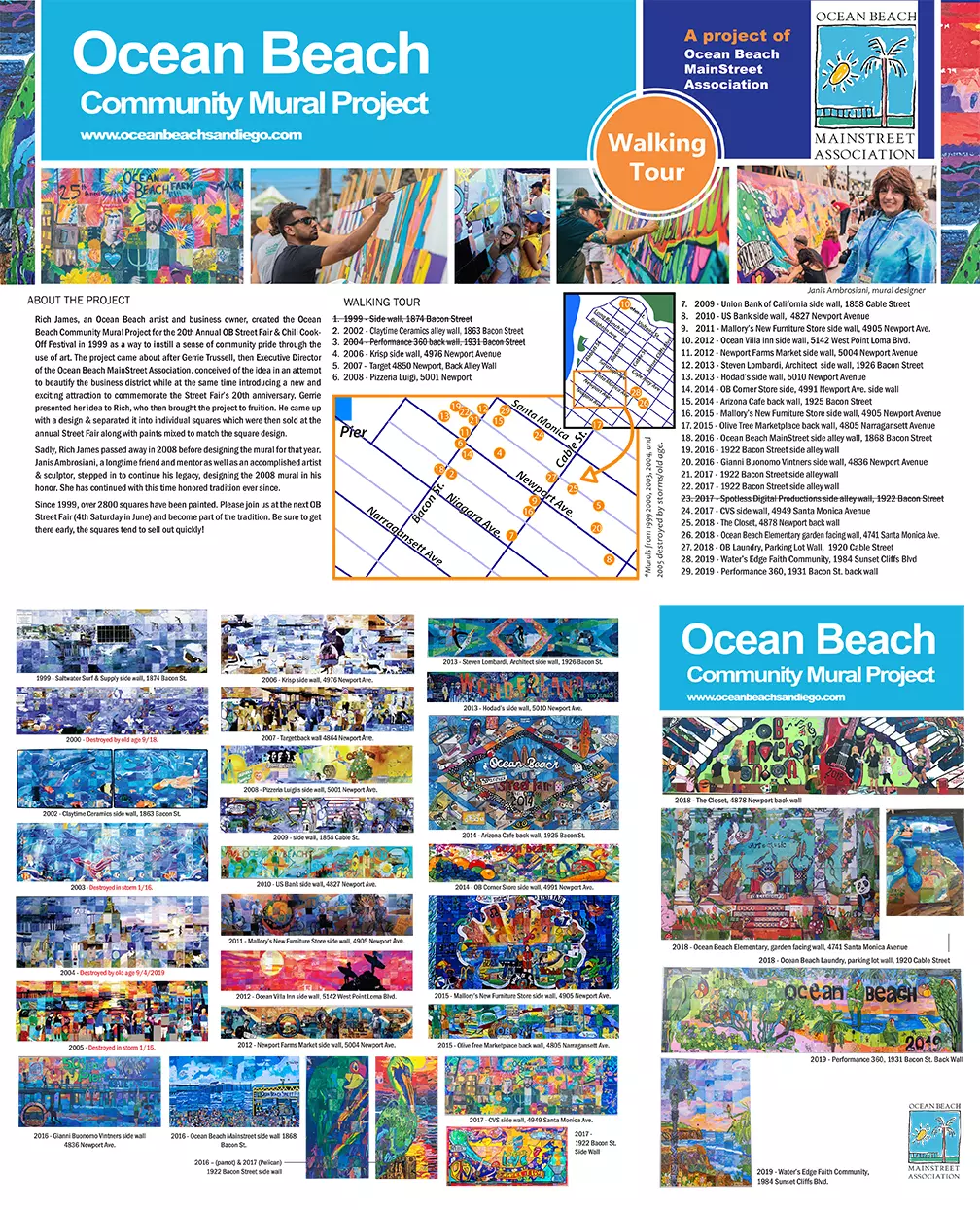 ---
Call us at (619) 224-4906 with questions, or stop by the office to pick up a physical map!
---
---