The Ocean Beach Town Council sponsors several local community events. They also partner with the Ocean Beach MainStreet Association for the Chill Cook-Off portion of the OB Street Fair. We are happy to work with them throughout the year and appreciate all of their hard work within our community.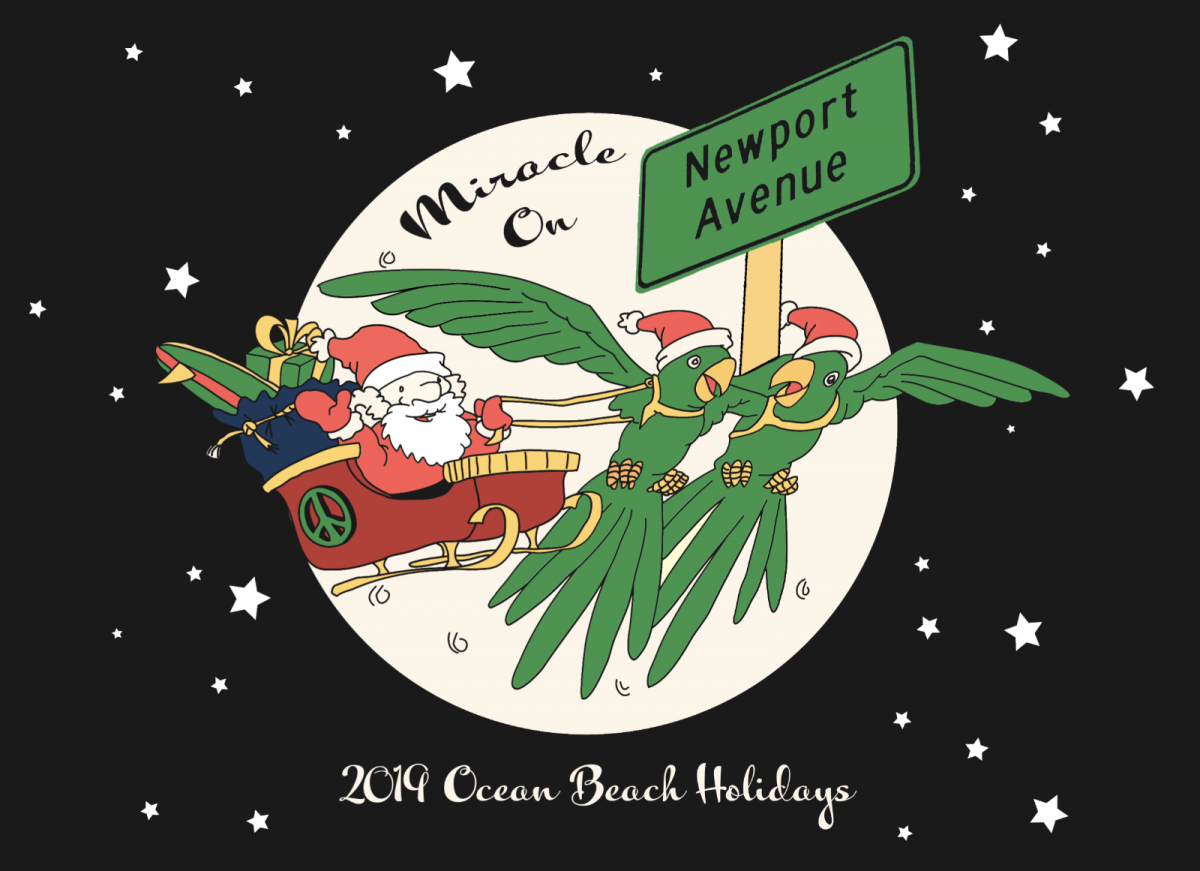 ---
---
The events they sponsor throughout the year are all fundraisers for the OB Tree Committee. The OB Tree Committee sponsors the OB Food and Toy Drive that sponsors over 75 local families and seniors in need each year during the holiday season. The group assembles care packages and new gifts and toys for those in need of help during the holidays. Volunteers spend a week meeting to sort toys and food and get them all delivered. If you'd like to donate to the OB Food and Toy Drive or volunteer your time, contact the OB Town Council through their website or call the OBTC at (619) 515-4400.
---
OB Town Council Events
AUGUST
Craft Fair on the Lawn at Veterans Plaza, Saturday Morning
SEPTEMBER
Pancake Breakfast on the Pier, Saturday Morning
NOVEMBER
Ocean Beach Restaurant Walk, Tuesday Night
DECEMBER
Christmas Tree Planting, Tuesday Morning Before Christmas Parade
---
---
Each year the committe works diligently to find a tree that would normally be removed by its owner anyway.
Through donated services by crane and cutting services the tree then makes its way to Ocean Beach for the annual tree lighting ceremony.
Just as the services for the tree are donated, the tree itself is donated as well.
The tree is displayed at the end of Newport Ave. for all to enjoy during the holiday season.
---
OB Tree Auction
Sunshine Company Saloon - Thursday night before Holiday Parade
OB Christmas Parade Fun Zone
Saturday Afternoon of Christmas Parade - Music, Vendors and Fun for All Ages!
OB Christmas Parade
First Saturday of December at 5:05pm
OB Craft Fair
Veterans Plaza Every Saturday morning in December with Special Guest Santa Claus
OB Food & Toy Drive
Join the group to help wrap and organize donations at Point Loma Masonic Center: 1711 Sunset Cliffs Blvd., OB 92107. For dates and info, contact OBTC.
---