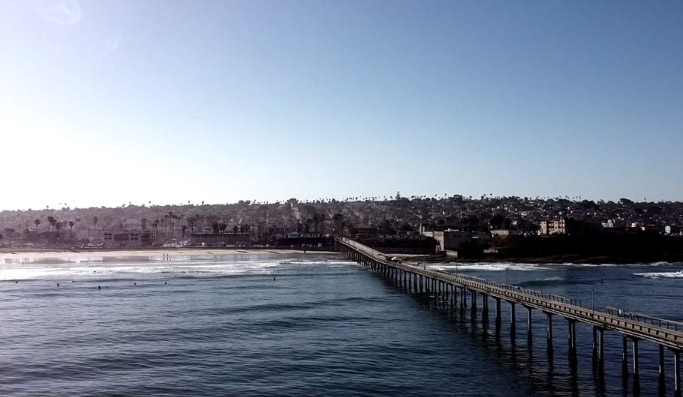 The Ocean Beach Municipal Pier, one of the most visited landmarks in San Diego County, was officially christened and introduced to eager San Diegans on July 2, 1966. Currently as of May 6th the OB pier is currently closed for repairs.
Click here to watch a video by Trevor Watson.
Click here for more information about the OB Pier and it's re-opening.