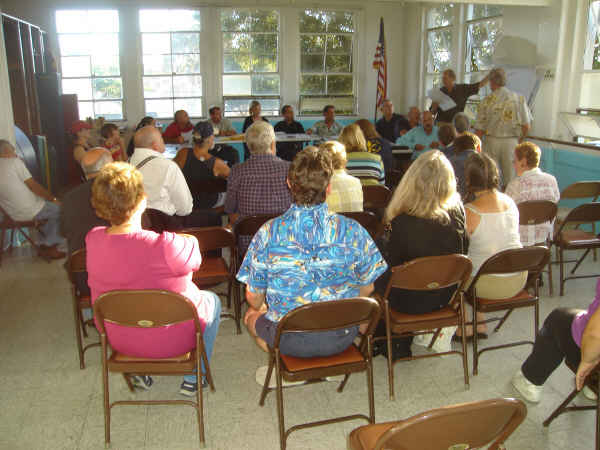 The 2013 OBTC Board of Directors election is coming up! Current members of the Ocean Beach Town Council are eligible to run for the Board.  By being a Board Director, you can be an elected voice in communicating the views and needs of Ocean Beach to government agencies, be at the forefront of community discussions, take action on local issues and be a leader in promoting the general betterment of OB.
There are 15 seats on the Ocean Beach Town Council Board of Directors and OBTC members elect Board Directors for two-year terms.  Half of the Board stands for election every year.  This year, 8 seats are up for election.  If you would like to be considered for candidacy, please submit your Letter of Intent stating your reasons for wanting to join the OBTC Board and describing any relevant experience or skills to [email protected] by Monday, August 26th.  Please put "Letter of Intent" in the subject line of the email.  Letters can be submitted by regular mail, as well, and must be received by Monday, August 26th, 2013. Mail your letter to OBTC Election Committee, P.O. Box 7225, San Diego, CA 92167.
Eligible candidates for the OBTC Board of Directors must be over 18 years of age, already be a paid-in-full OBTC member ($20 annual dues are current and paid), and either live, work, own property, or operate a business in the Ocean Beach 92107 zip code.
Directors are obligated to attend two meetings each month (second and fourth Wednesdays), and should expect to participate on OBTC committees and work at the various events and activities of OBTC throughout the year.
Voting for this election will take place from Friday, August 30th to Monday, September 9th.  All candidates will be invited to stay after the regularly scheduled open OBTC meeting to address the crowd and Board on August 28th, 2013.  The term of office for newly elected Board Members will start at the Board Meeting on October 9th, 2013.
Visit the OB Town Council at the website: www.OBTownCouncil.org