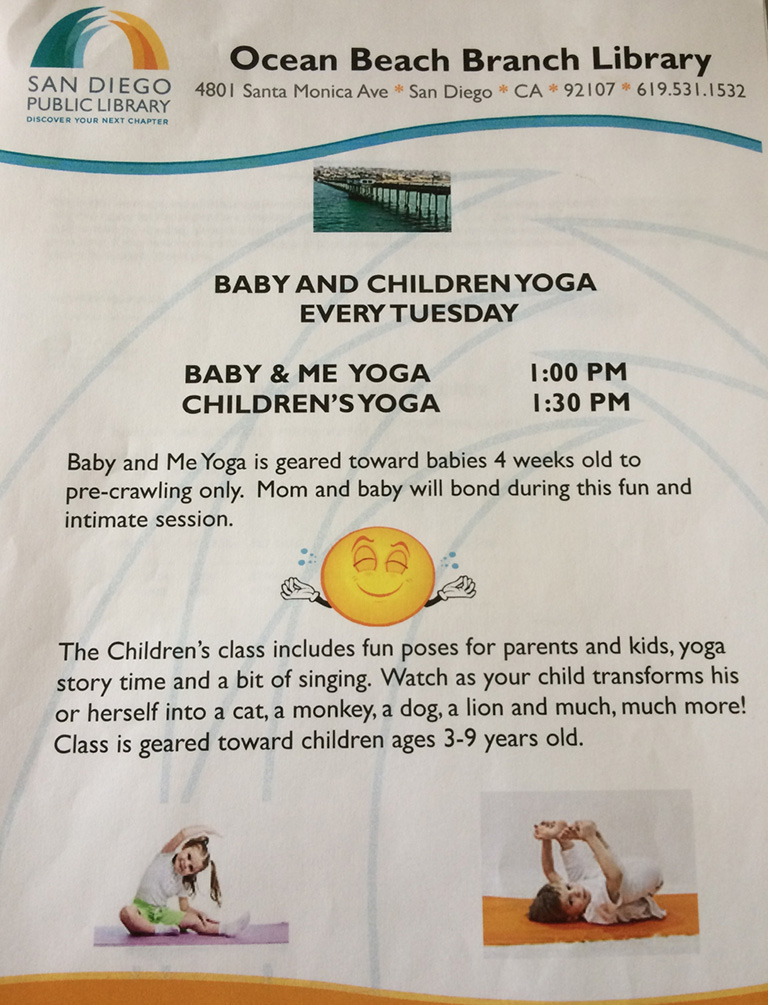 Children's Yoga
1:30pm every Tuesday
The Children's class includes fun poses for parents and kids, yoga story time and a bit of singing. Watch as your child transforms his or herself into a cat, a monkey, a dog, a lion and much, much more! Class is geared toward children ages 3-9 years old.
Interested in Baby & Me Yoga? See info.
Presented at the Ocean Beach Library, 4801 Santa Monica Ave. Schedule subject to change. For questions, please call the library at 619-531-1532.