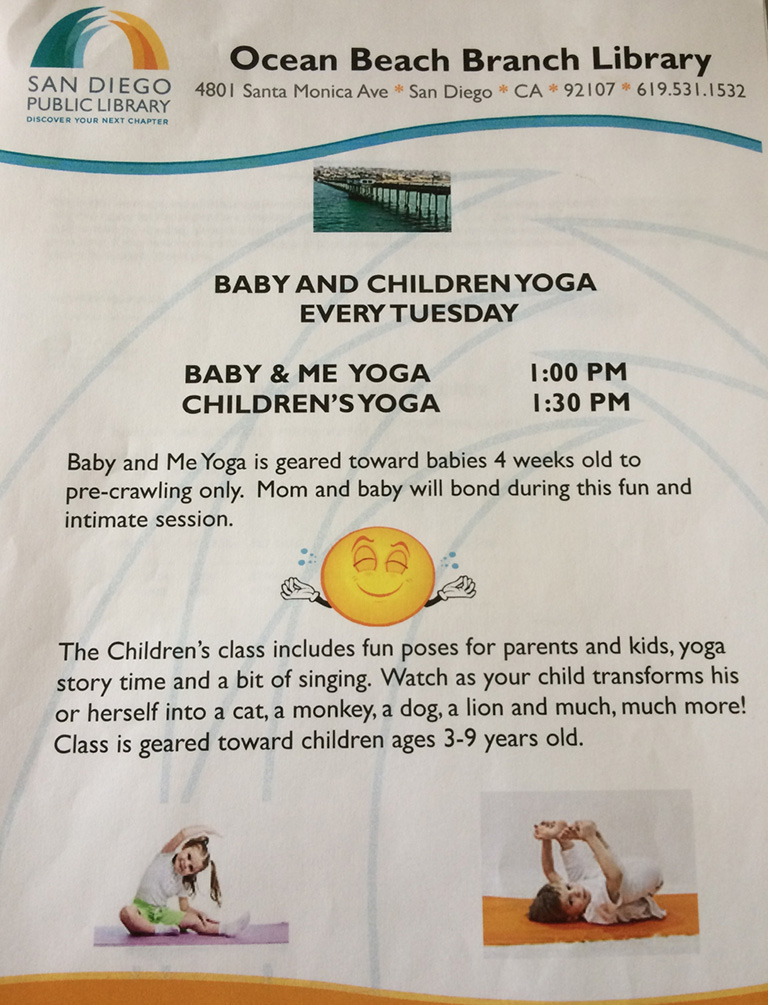 Baby & Me Yoga
1:00pm on Tuesdays
Baby and Me Yoga is geared toward babies 4 weeks old to pre-crawling only. Mom and baby will bond during this fun and intimate session.
Interested in Children's Yoga? See info.
Presented at the Ocean Beach Library, 4801 Santa Monica Ave. Schedule subject to change. For questions, please call the library at 619-531-1532.