2019 Band Submissions
Email bio, photo and sound clip to info@oceanbeachsandiego.com. We accept submissions Jan.1, 2019 to March 31, 2019.
---
There will be four stages of nonstop music throughout the day at the Annual OB Street Fair. Music genres will include acoustic, rock, blues, alternative, Americana, and more. The audiences will be entertained by musicians from everywhere - including right here in our own backyard. Dont miss  all the fun - mark your calendars for Saturday June 23rd!
---
2018 MUSIC LINEUP
---
---
Bacon Street at Niagara Ave - Alternative, Rock, Reggae

| Time | Band |
| --- | --- |
| 10:00 - 10:40 | Half Blood |
| 11:00 - 11:40 | Jefferson Jay Band |
| 12:00 - 1:00 | Skylar Lutes |
| 1:30 - 2:30 | League of Liars |
| 3:00 - 4:00 | Cardinal Moon |
| 4:30 - 5:30 | Crucial Blend |
| 6:00 - 7:00 | The Hips |
---
ARTISTS ALLEY STAGE (click map)
Cable Street between Niagara and Newport - Americana, Blues, Rock

| Time | Band |
| --- | --- |
| 10:00 - 10:45 | Gemini Junction |
| 11:00 - 11:45 | Falling Doves |
| 12:00 - 1:00 | True Stories |
| 1:30 - 2:30 | Nick Bone and the Big Scene |
| 3:00 - 4:00 | Three Chord Justice |
| 4:30 - 5:30 | Chicken Bone Slim |
| 6:00 - 7:00 | Sickstring Outlaws |
---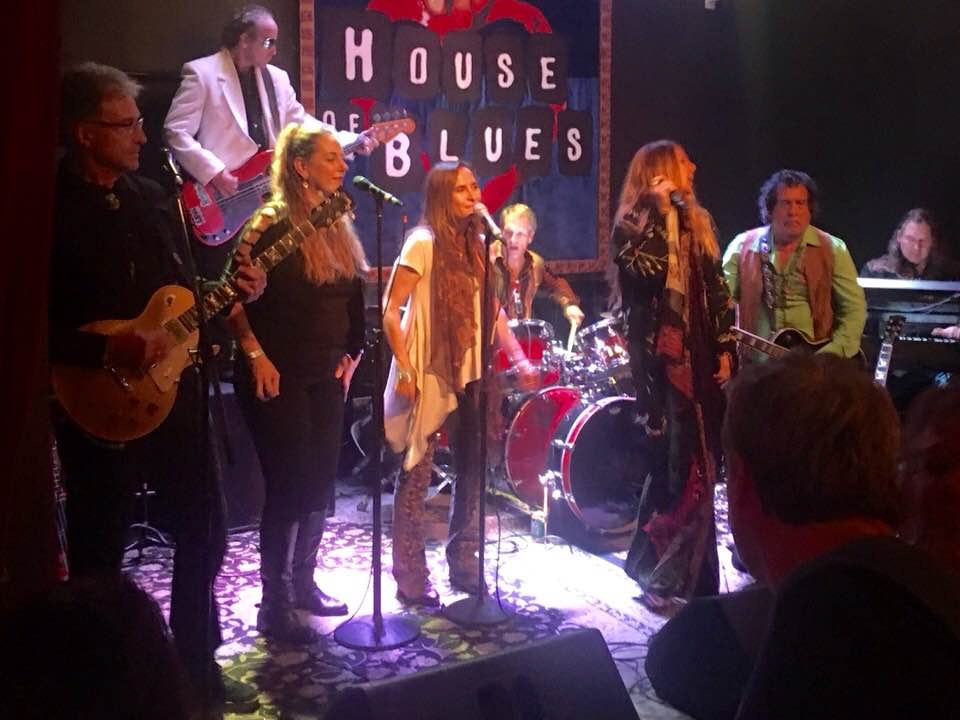 We are Stone Horse, a San Diego based hard driving, ground pounding yet sophisticated Rock N Roll Band.
Adhering to traditional Rock N Roll roots, our cover songs will get people on their feet but our originals is where we REALLY shine. If Rock that harkens from an era of true Musical Masters is what you're looking for, look no further, Stone Horse will fit that bill!!!
You'll not just hear our tasty licks, you'll not just see our pretty faces, you'll feel Stone Horse in your Rock N Roll Soul! It's what we live for!
---
Hang Zero's - Main Stage (12:30 - 1:20)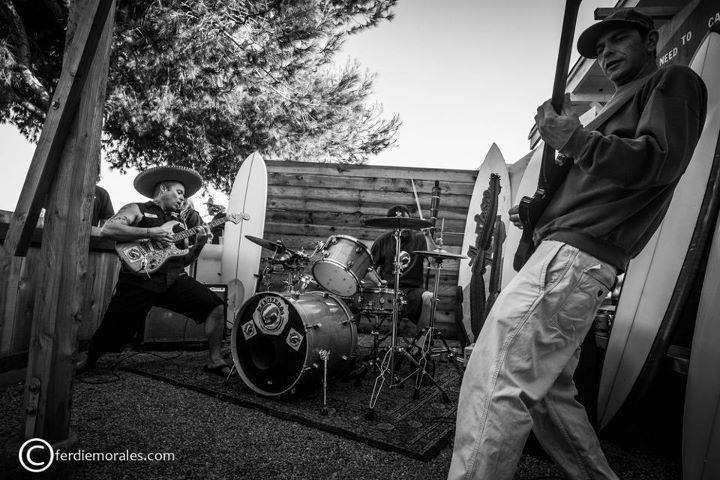 ---
BOMB SQUAD - Main Stage (1:45 - 2:30)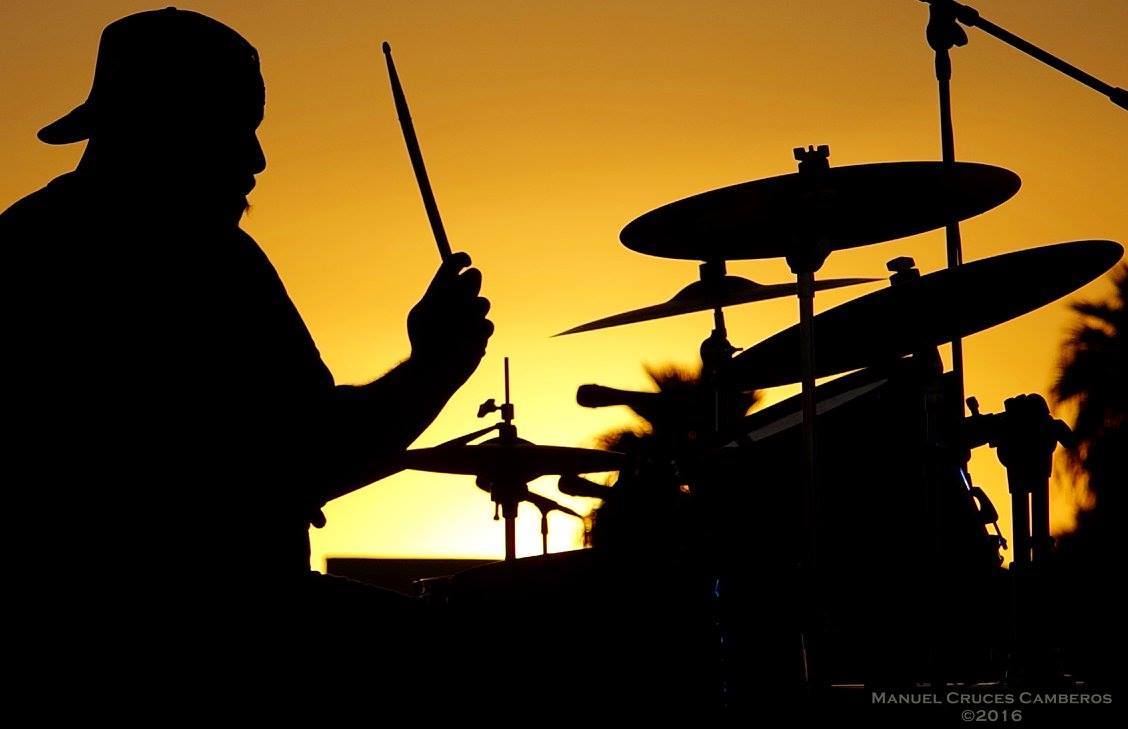 Bomb Squad is a hard-hitting, aggressive, in-your-face funk trio that brings a party to the stage every time they play! They've opened for well respected artists in the Funk/Jam worlds, including The Floozies, TAUK, Charlie Hunter, Spafford,& Kweko (ft. members of Umphreys McGee and The String Cheese Incident).
Chili Cook-Off Winners Announcement - Main Stage (2:30 - 3:00)
Hodad's Burger Eating with Jefferson Jay / MC -  For each burger eaten, Hodad's will donate $100 to the San Diego Food Bank!
---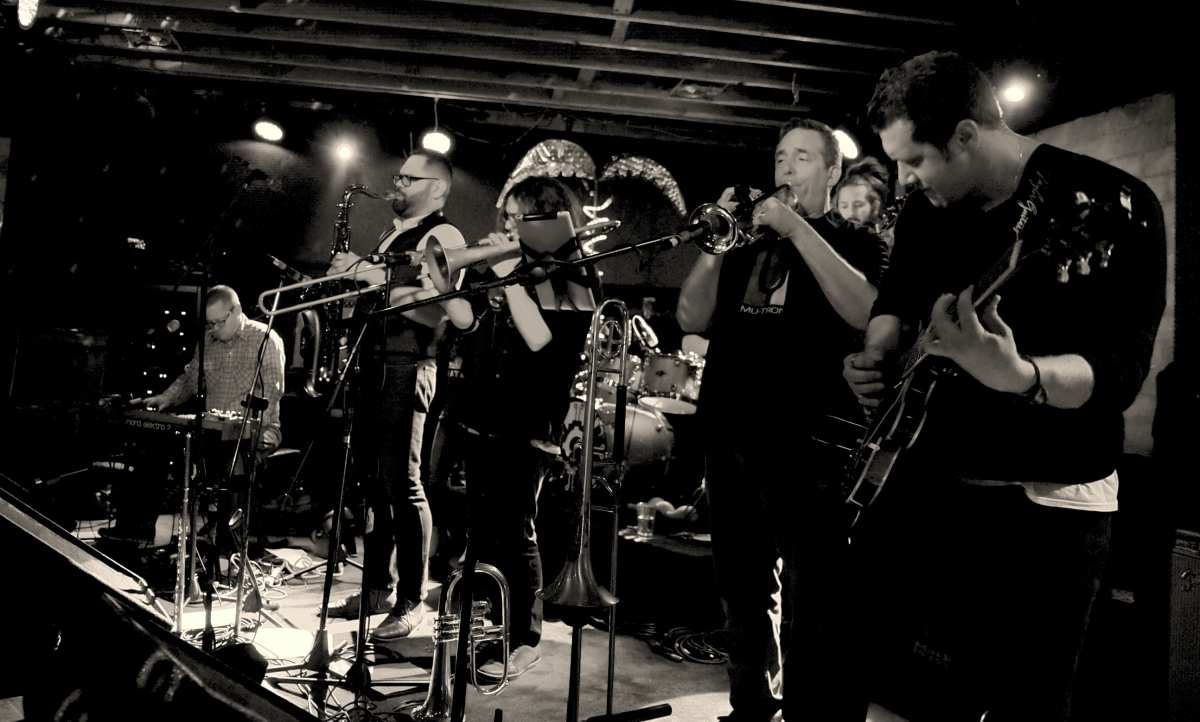 Bear witness to this raw, super funky, 8 piece powerhouse... The Sure Fire Soul Ensemble is the truth.
---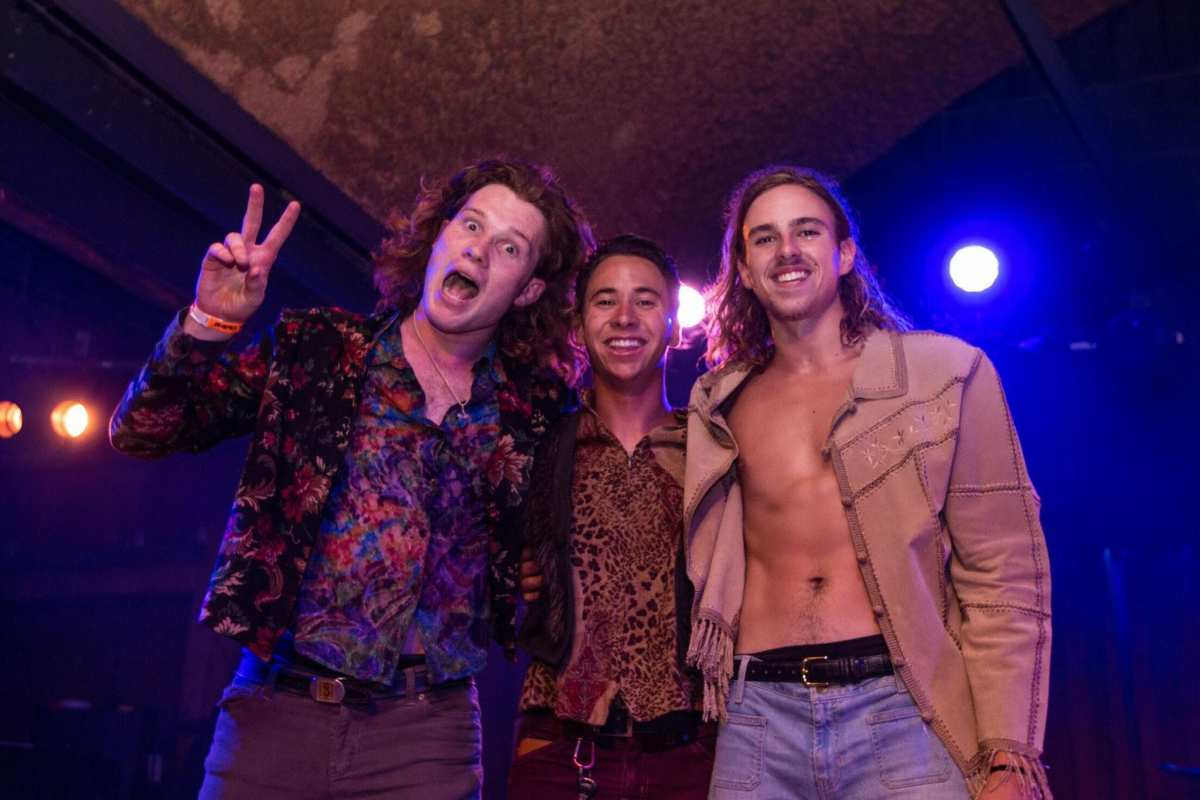 B.o.G. is a true rockin' power trio born and raised in Ocean Beach. With a big sound and classic vibe, their original music will transport you back in time.
---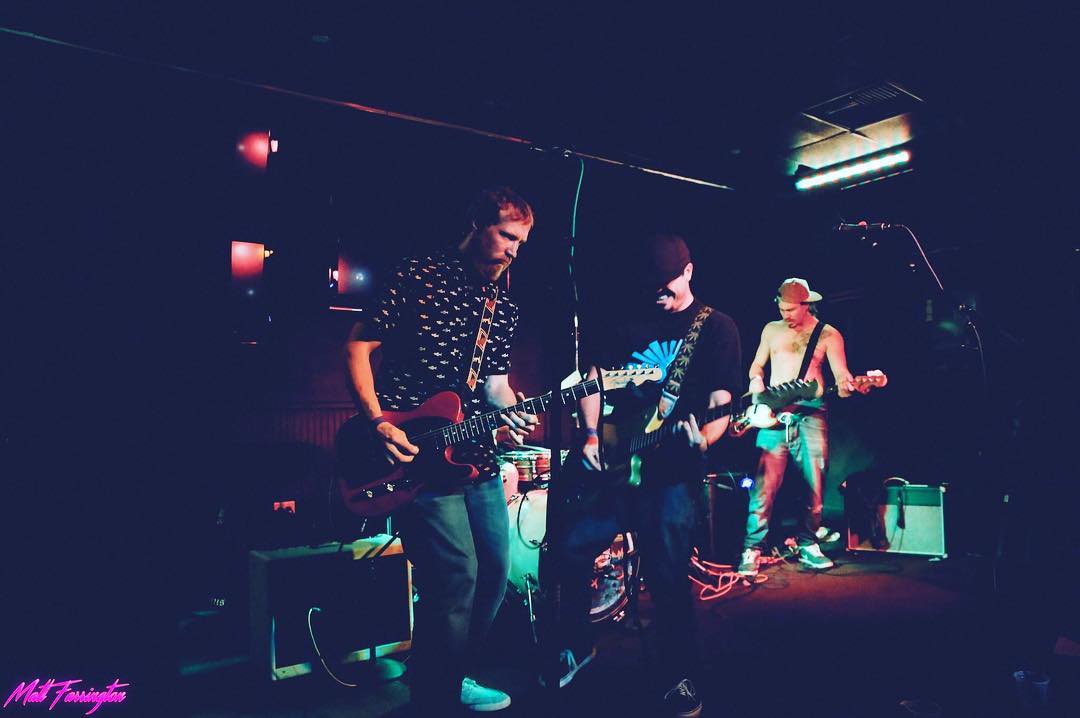 From the sunny beaches of San Diego to the city streets of L.A., Ease Up has firmly established themselves among the many reputable entertainers in the West Coast Reggae-Rock community by planting seeds of aggressive punk rock, high-energy ska, all while implementing original roots and rockers reggae.
---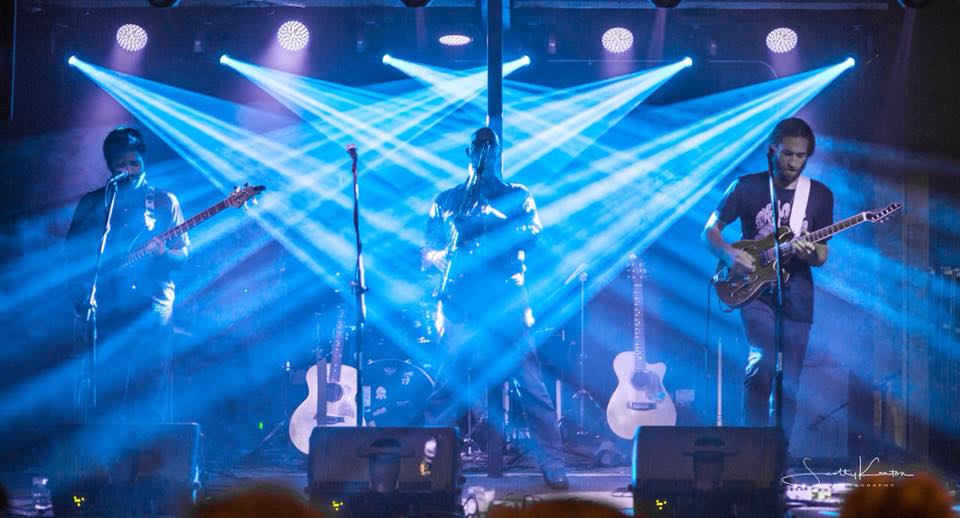 The Moves Collective is a driving force in the US music scene, supporting ideologies, companies and non-profit groups that propel sustainability, community building and positivity for our future.  Through our timeless musical experiences, we invite audiences to celebrate life, community, culture, and collaboration.
As young leaders in today's music industry and eco-revolution, we push boundaries creatively and consciously to promote limitless possibilities and remind audiences of the present moment. This ripple effect of awareness is our goal; inspiring our audiences to positively impact their local communities, to contribute positive change globally.
---
92107 STAGE
Travis Oliver - 10:00-10:40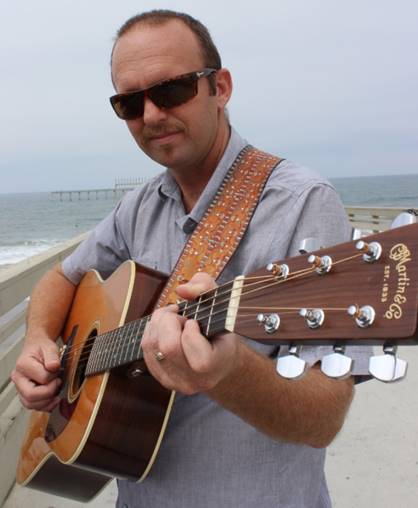 A well seasoned acoustic guitarist, singer and songwriter that specializes in flatpicking guitar and roots music.  Travis' performances strategically balance fiery guitar picking, tone filled melodies, heart felt ballads and witty song selections to entertain the listener and keep them wondering what will come next.

Dave Gilbert Band - 12:00 - 1:00 

The Moneymen are a good time southern California blues-rock band. We feature a wicked tight rhythm section with Steve Tahmahkera on drums and Cody Christian on bass, as well as SD music veteran Michael Head on guitar and vocalist/harpist Kris Wott. Young, raw, and hailing from Akron, Ohio, Kris' powerful vocals will impress listeners young and old. This combined with the experience, musical passion and dedication of the band make The Moneymen a unique, authentic and crowd pleasing musical experience.
Shakedown String Band - 3:00 - 4:00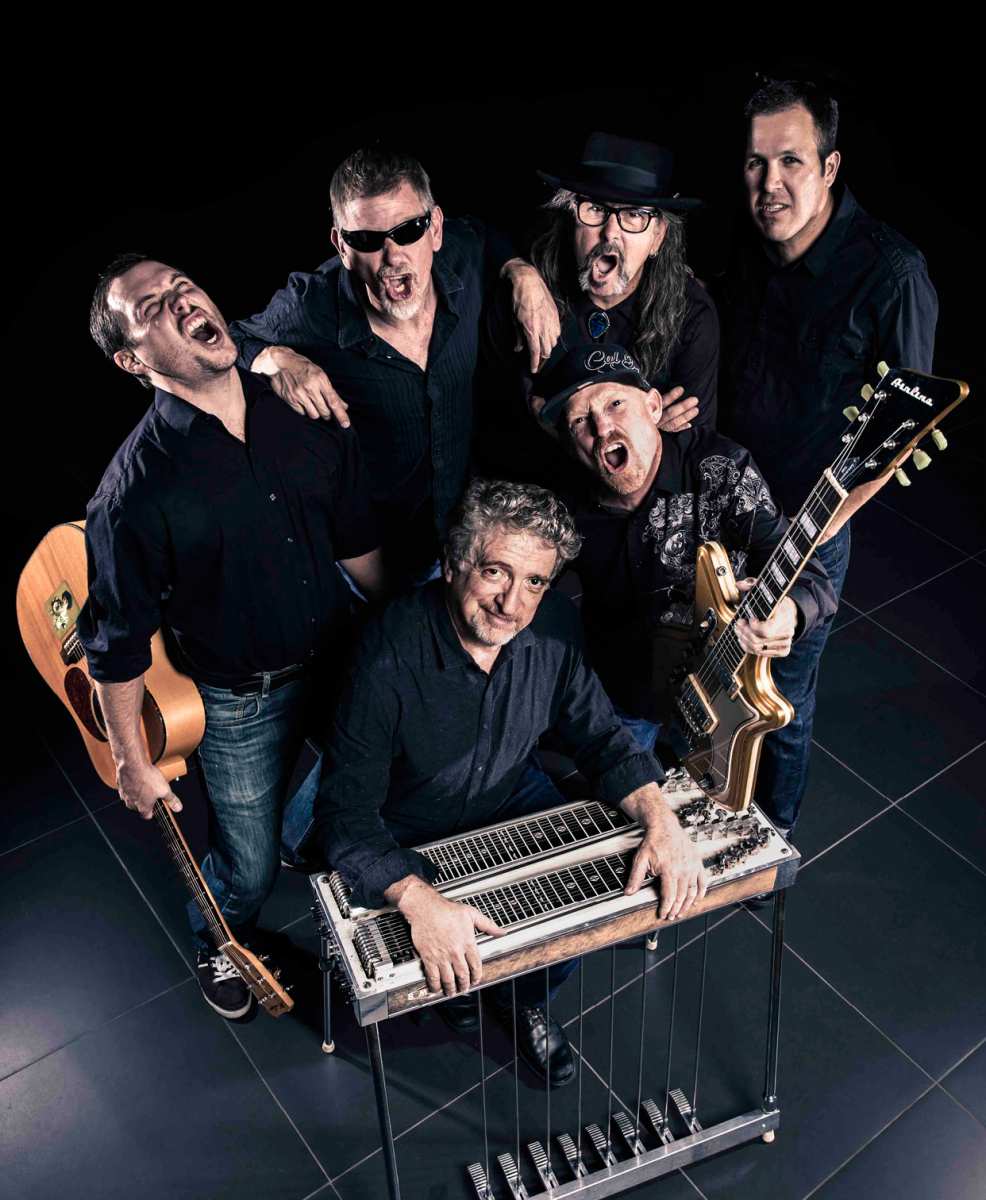 Country Rockin' Rebels captures the essence of Americana by performing high-quality original songs written, sung, and played by duo Tristan Luhrs (vocals, acoustic guitar) and Michael Head (backing vocals. electric guitar). The duo are also joined by band mates Steve Tahmahkera (drums), Ted Stern (fiddle and pedal steel), Kris Wott (harp), and Tony Sandoval (electric bass). They perform country, rock and Irish influenced crowd favorites such as "Wagon Wheel," "Shipping up to Boston," and "Runnin' Down a Dream". CRR is also eclectic with cover tunes spanning from Elvis Presley, Tom Petty, Chuck Berry, and The Rolling Stones, to BB King, Chris Stapleton, Johnny Cash, and even Pink Floyd. Country Rockin' Rebels has performed all over San Diego including House of Blues, the OB Street Fair, Art Around Adams/Adams Avenue Street Fair and the San Diego St. Patrick's Day festival in Balboa Park.
Electric Waste Band - 6:00 - 7:00 
BACON SUN STAGE
Half Blood - 10:00-10:40
Jefferson Jay Band - 11:00 - 11:40
The Jefferson Jay Band is funky, folky, fun made for and played by, friends 'n fam. Authentic, eclectic, original, inclusive, & optimistic. Music of Love.
Skyler Lutes - 12:00 - 1:00

League of Liars - 1:30 - 2:30
Cardinal Moon - 1:30 - 2:30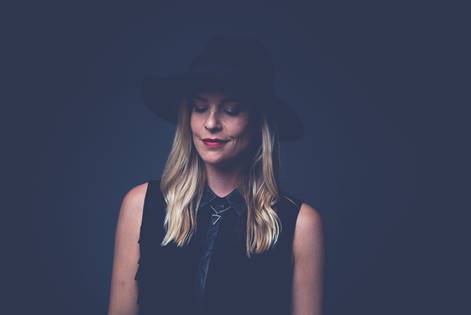 Dawn Mitschele's compelling voice grows into more expansive territory with her new project Cardinal Moon. The gifted singer-songwriter has joined forces with lyricist Alfred Howard and the accomplished musicians of The Redwoods Music label to amplify the intimacy of her solo work with picturesque tunes that range from bouncy blue eyed pop songs to immersive Southwestern ballads.
The Hips - 4:30 - 5:30
Crucial Blend - 6:00 - 7:00
---
Main Stage Map
Beer Garden/OB Pier Parking lot at foot of Newport Ave.
---
92107 Stage Map
Bacon Street at Santa Monica Ave - OB Music, Roots, Rock, Jam.
---
Bacon Sun Stage Map
Bacon Street at Niagara Ave - Alternative, Rock, Reggae.
---
Artists Alley Stage Map
Cable Street between Niagara and Newport - Americana, Blues, Rock.