There will be three stages of nonstop music throughout the day at the Annual OB Street Fair. Music genres will include acoustic, rock, blues, alternative, Americana, and more. The audiences will be entertained by musicians from everywhere - including right here in our own backyard. Don't miss  all the fun - mark your calendars for Saturday, June 24th, 2023!
Bands: Applications are available starting January 2023! To apply to play the 2023 OB Street Fair, send your info/press kit to [email protected] by March 31, 2023.
---
2022 MUSIC LINEUP
---
---
ARTISTS ALLEY STAGE (click map)
---
Main Stage
Cappo Kelley - Main Stage (11:00 - 12:00)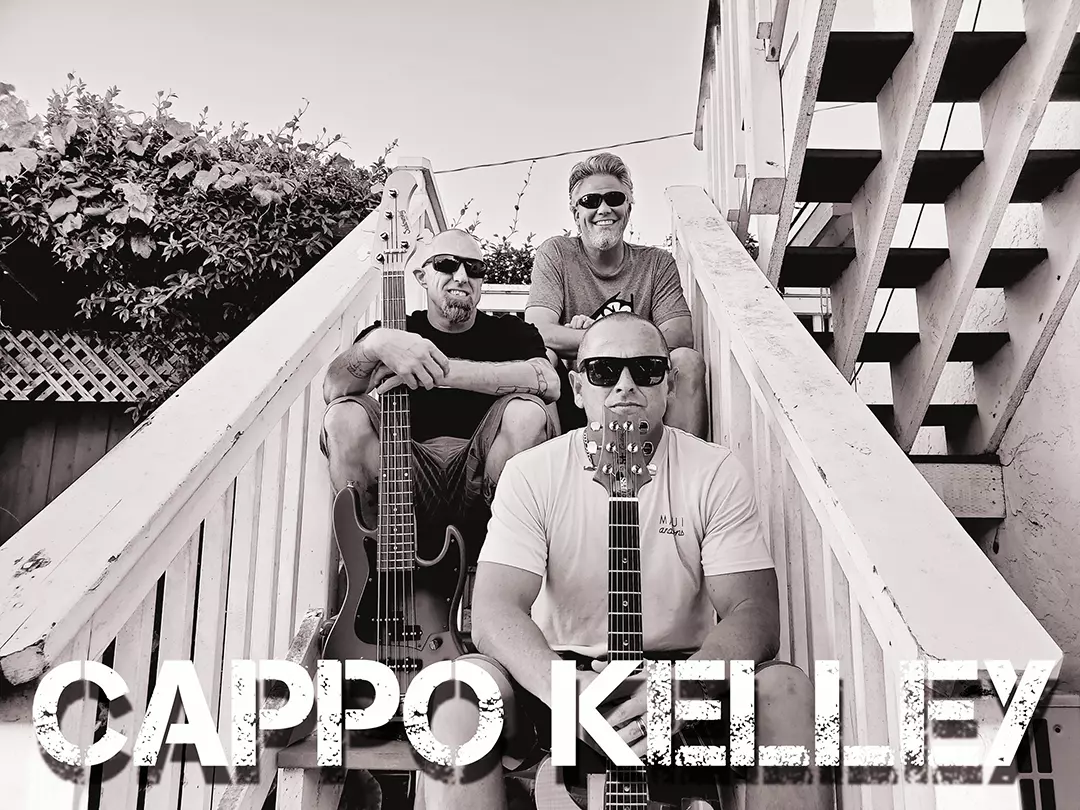 San Diego native band manifesting positive energy in a lovers rock reggae style.
---
Crucial Blend - Main Stage (12:30 - 1:30)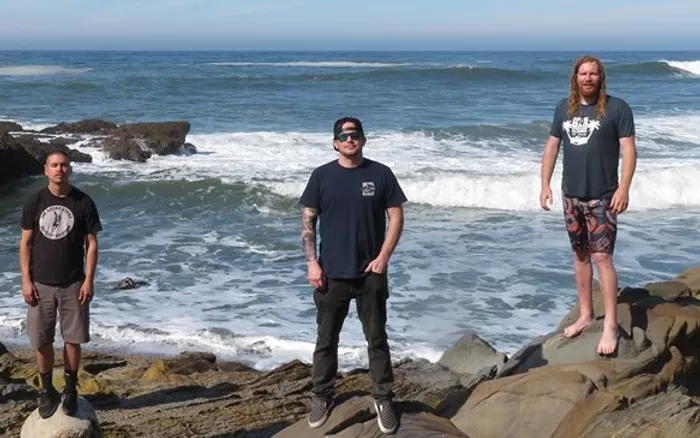 From San Diego California, Crucial Blend has a diverse and unique sound, driven by reggae with ska-punk roots and  hip-hop flavor. They have actively been playing shows across the west coast and have shared the stage with such artists as Ballyhoo, Morgan Heritage, bumpin' uglies, hr of bad brains, Marlon Asher, Mickey Avalon and more. Latest release and 2022 san diego music award nominated e.p. "cruel world" available everywhere NOW!
---
Dirty Birds Wing Eating Contest - Main Stage (1:30 - 2:00)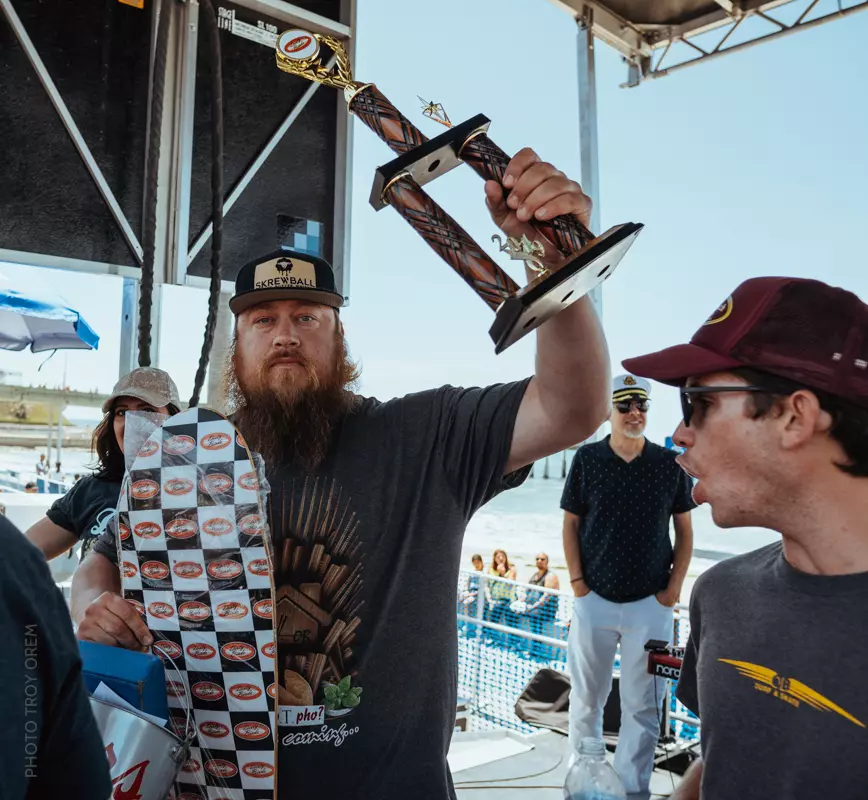 ---
Chili Cook-Off Winners Announcement - Main Stage (2:00 - 2:15)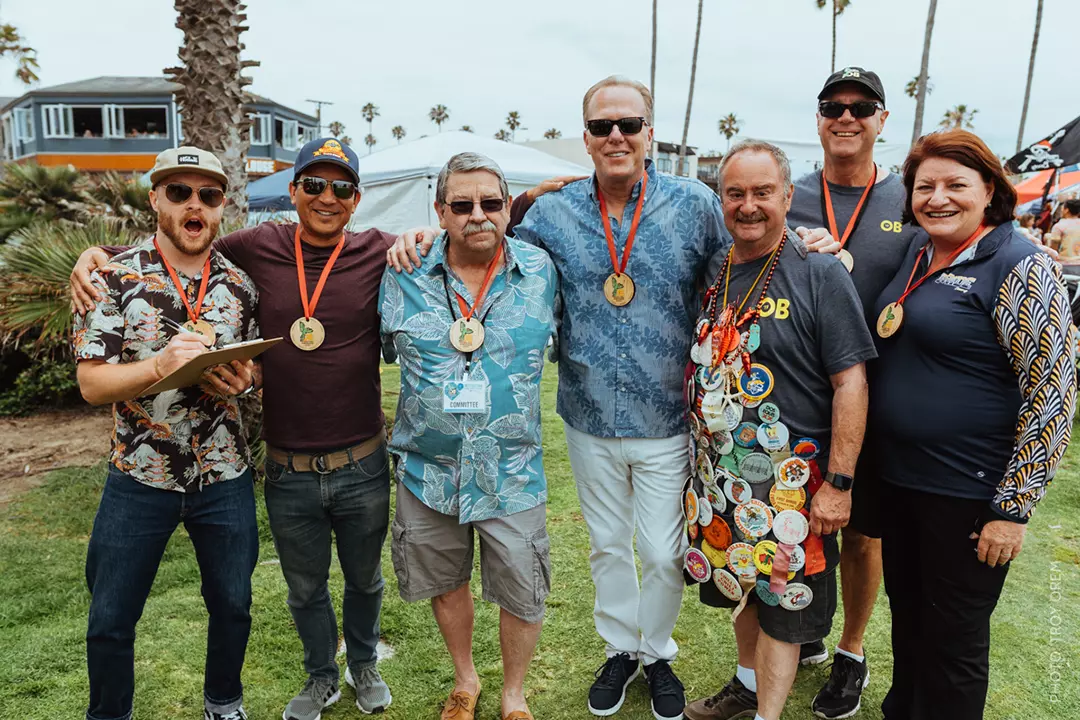 ---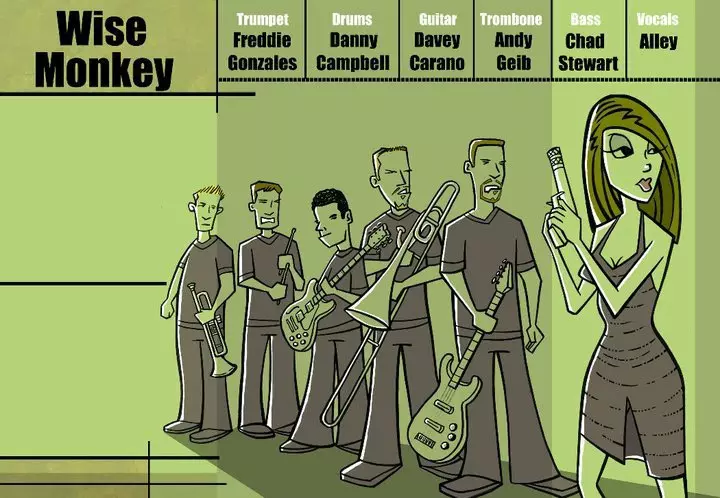 Funky, horn driven music with a powerhouse female lead singer that will make you dance your ass off!
---
Hodad's Burger Eating Contest - Main Stage (3:15 - 3:45)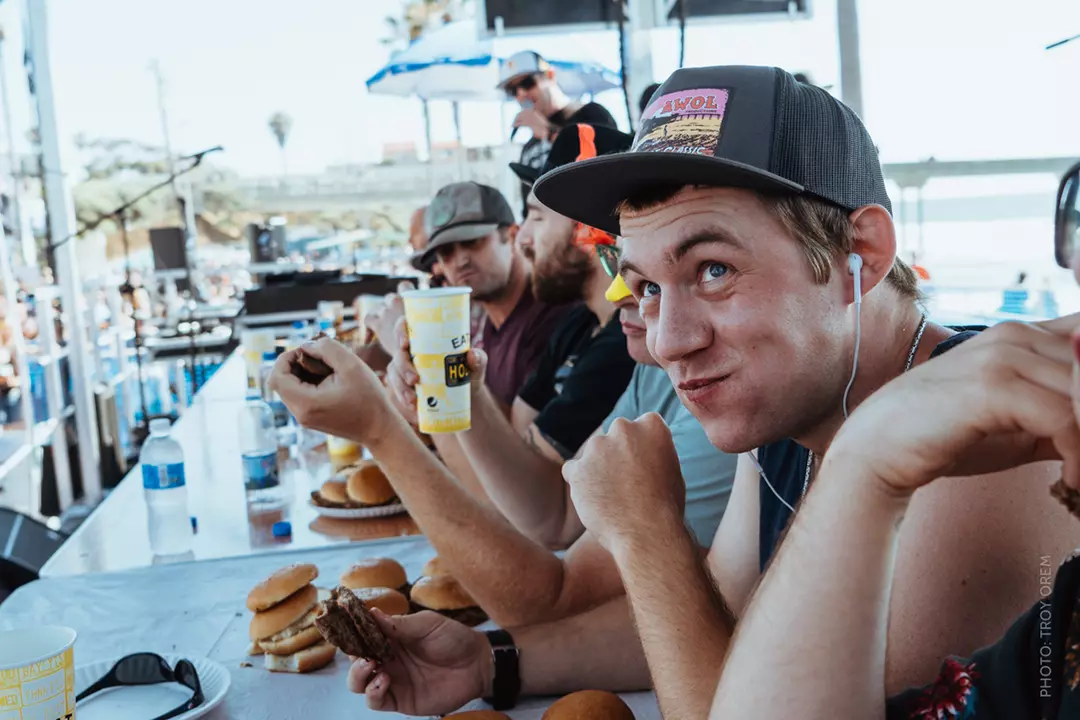 ---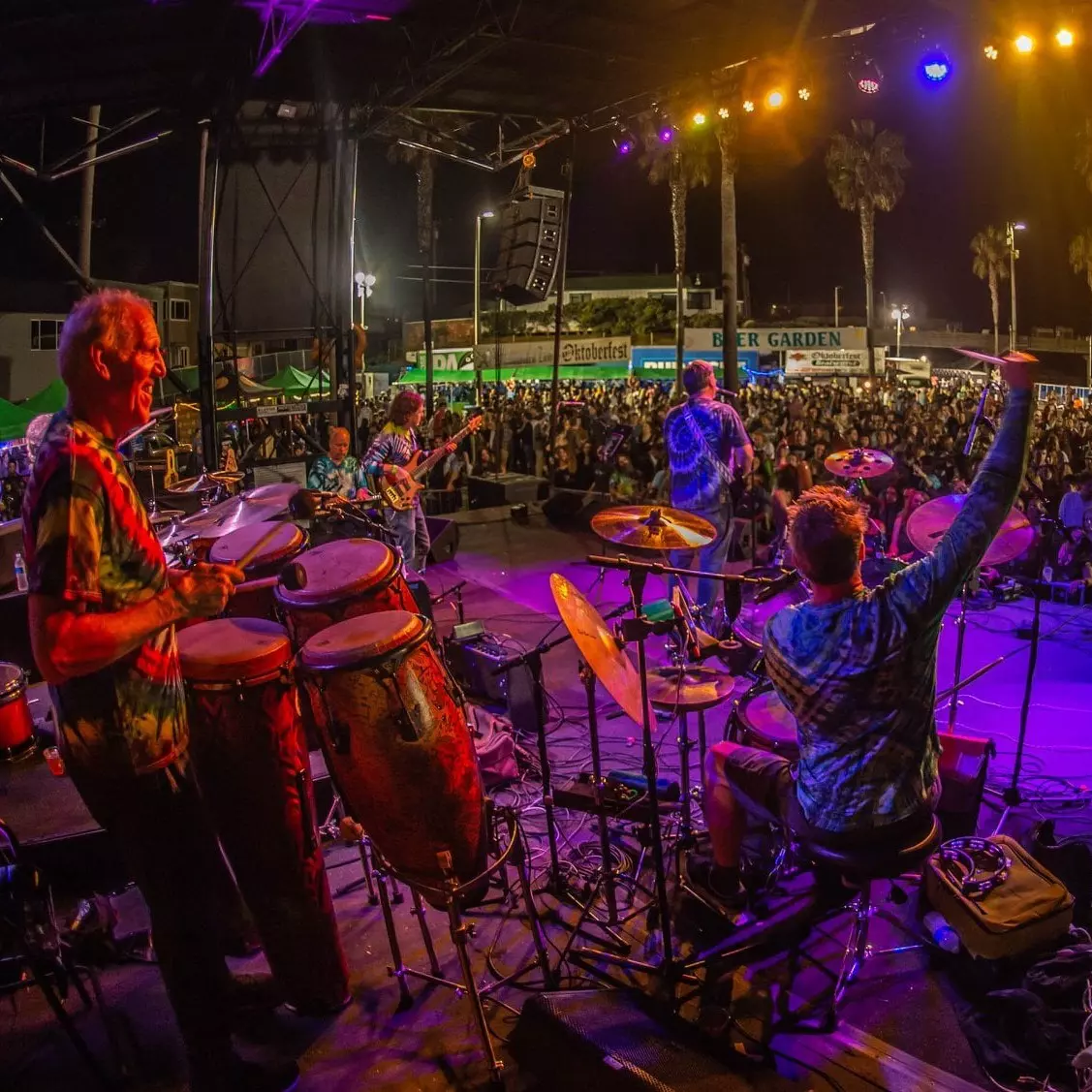 The long-established Monday night act at Winston's Beach Club, Electric Waste Band has drawn an adoring crowd of devoted fans each and every week since 1992 — an astounding two decades and counting.
Formed way back in 1989, Electric Waste Band has entertained the local deadhead community for many years now, always to rave reviews as they serve up a staggering catalog of over 150 classic Grateful Dead songs. Improvisation is their focal point and each member is well-versed in creating magic on the fly. Every performance is a unique journey, one that pays reverent homage to the past while somehow always sounding new and fresh.
---
Groovesession - Main Stage (5:30 - 6:30)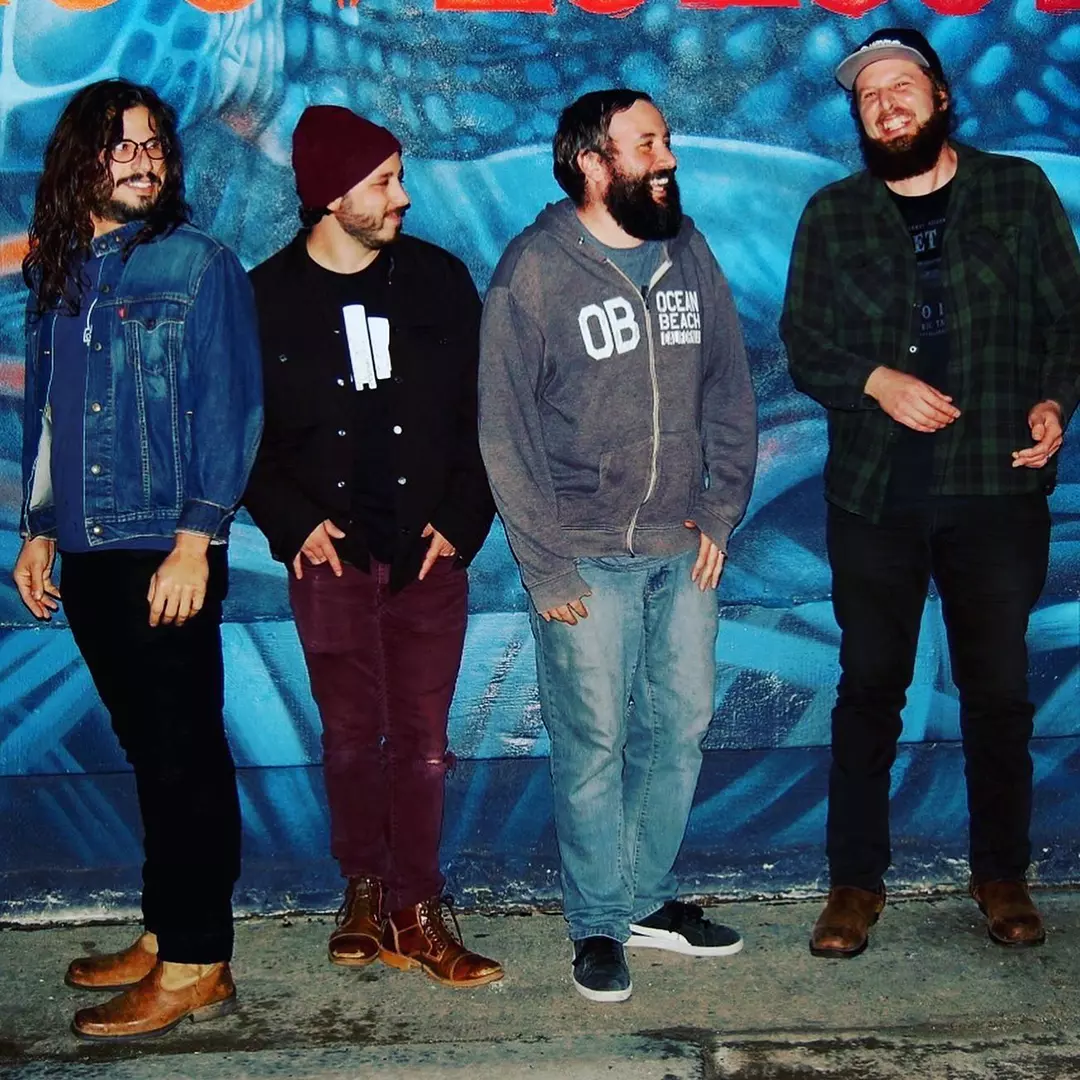 GrooveSession is always a good time. This Southern California band brings a Movin' Groovin' high energy Rock Show with flavors of Jam Rock, Funk, Jazz Fusion, and Reggae. 
---
Sandollar - Main Stage (7:00 - 8:00)
With their debut album charting strong at number 7 on the iTunes Reggae Charts, Sandollar is so diverse that it falls in a genre of its own- beach rock. Influenced by a variety of sounds and genres, their sound features reggae tones, splashes of southern rock, and encapsulates the all-around feel of So Cal living. The band was born from daily jam sessions in a high school woodshop class and evolved in 2006 into a 5-member band that tours all over. Inspired by a variety of elements, Sandollar's unique sound is guaranteed to chill you out, lift you up, and make you dance!
---
Main Stage Map
Beer Garden/OB Pier Parking lot at foot of Newport Ave.
---
92107 Stage (Newport & Sunset Cliffs US Bank Parking Lot)
Tecolote Canyon - 92107 Stage (10:00 - 11:00)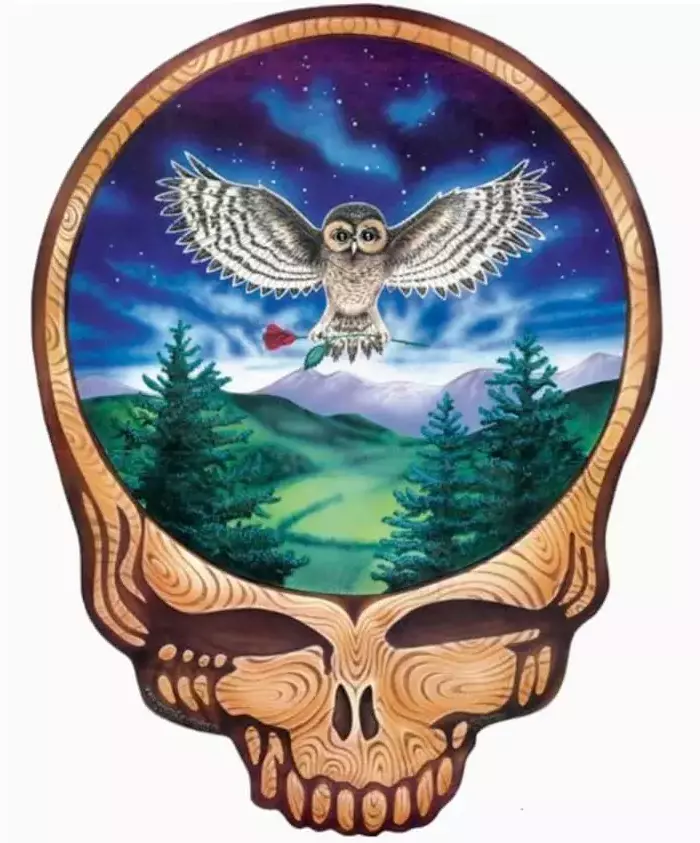 "Music that inspired a generation..."
Born out of the Beyond Bridge Music Festival in October 2021, Mark Mendenhall on Lead vocals and guitar and Tim Johnson on guitars and vocals, Tecolote Canyon delivers acoustic based Americana and classic Rock 'n' Roll. Mark and Tim have been active in the music community and have supported events and charities as well as manage a music foundation that has put instruments in classrooms in Ocean beach and Beyond.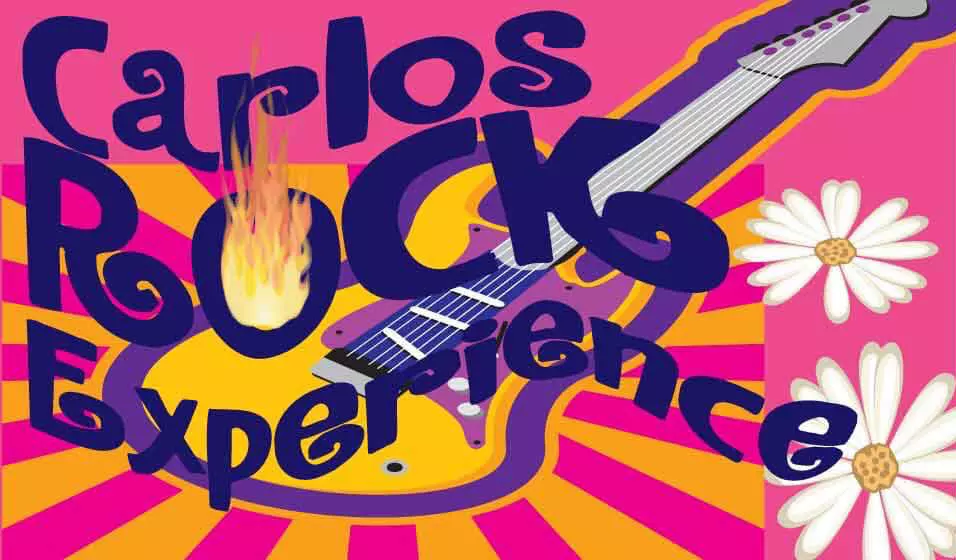 Carlos Rock Experience is composed of musicians from various musical backgrounds , Classic Rock , Mod, Punk and Blues, which makes for an exciting show. Mostly from the La Jolla music scene, a love for surfing and playing live, hope to see you there!!! View Flyer Here.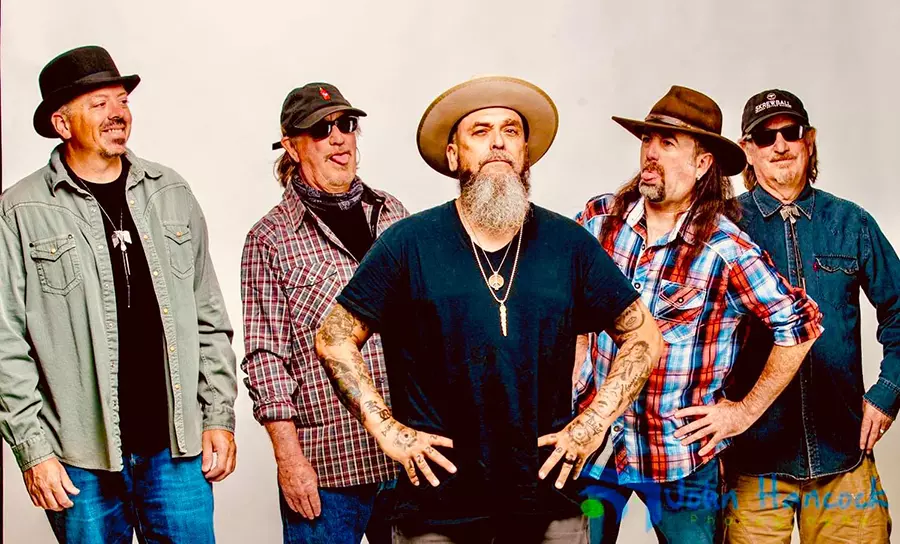 Ron Steven Houston is a singer/songwriter based in the San Diego area. Born in West Monroe Louisiana and raised in Bakersfield California,  Ron has the authentic story-telling vocals about real life, hard-working men, the day-to-day struggle with substance abuse, and some of our most favorite honky-tonk heroes... he doesn't try to sugar-coat anything. 
Suede Radio - 92107 Stage (2:30 - 3:30)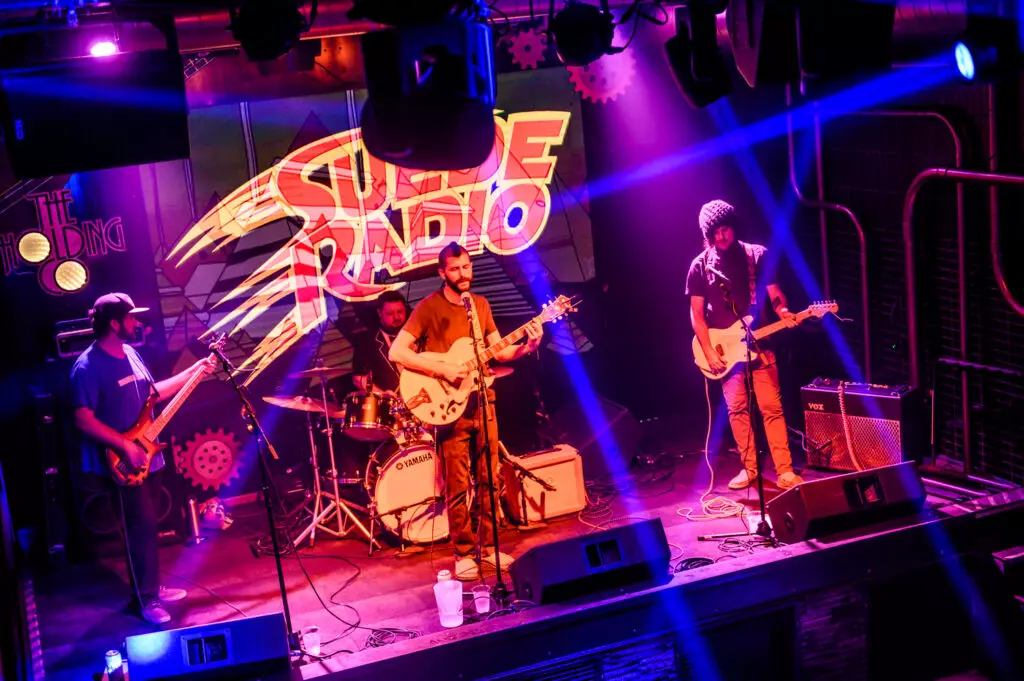 Suede Radio is an original band ,based out of Ocean Beach California. we are a 4 piece band that has a multi-genre, blues based sound that is ready to share our music with the world! Dance a little, think a little, maybe smoke some weed.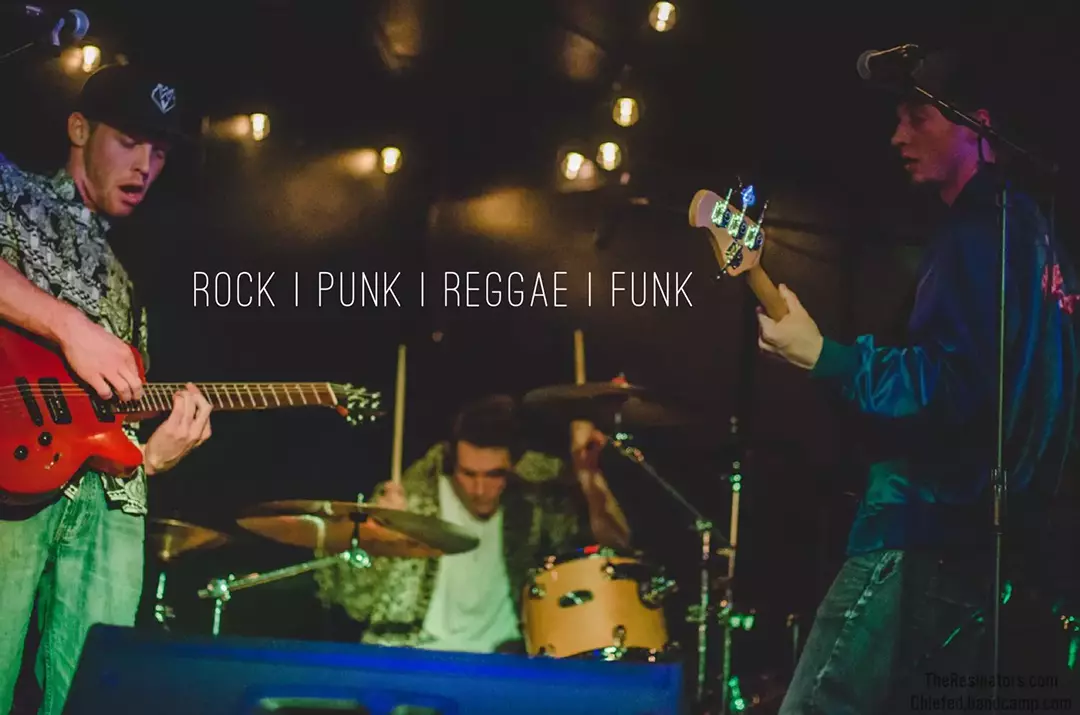 The Resinators, a Pacific Northwest band that now reside in San Diego, California are a three-piece powerhouse who offer a unique take on Rock-Reggae, with an eclectic yet cohesive sound. The Resinators' professionalism and incredible live performances have earned them a strong following up and down the West coast.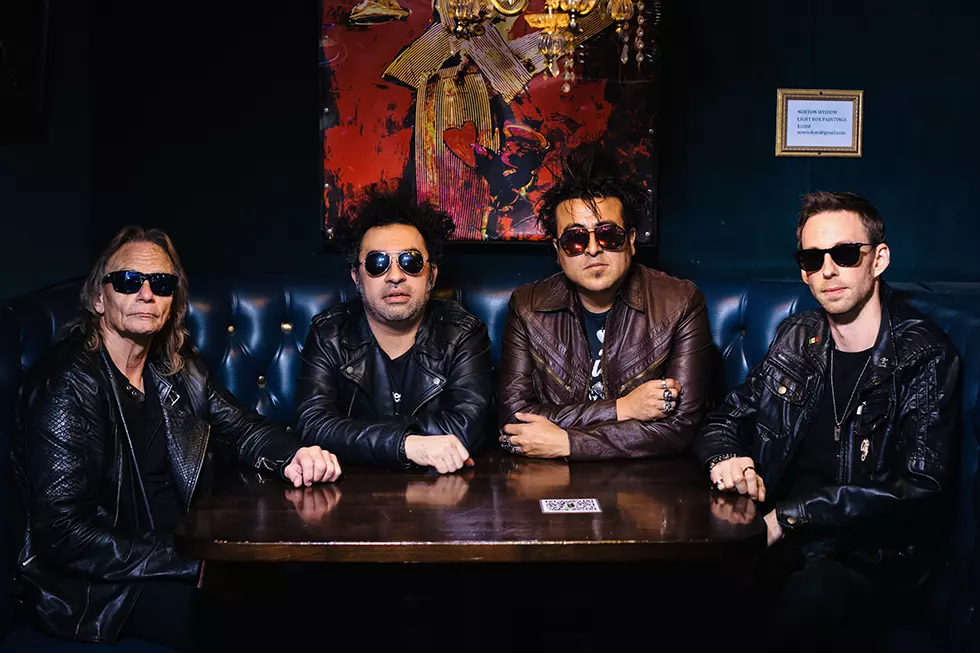 The Falling Doves are a force of electric energy. Their music is a fusion of stadium rock with garage rock familiarity, a sound that has helped the guys win over the ears and hearts of fans around the globe.
Personally mentored by Phil Solem (The Rembrandts), the late Scott Weiland (Stone Temple Pilots), and Pete Best (the Beatles), The Falling Doves have just finished a string of dates with Cheap Trick. Past tours include Echo & The Bunnymen, Peter Murphy of Bauhaus, Fastball, and Gilby Clarke (Guns N' Roses).
---
92107 Stage Map
On Newport Ave and Sunset Cliffs - OB Music, Roots, Rock, Jam.
---
Artists Alley Stage ( Cable and Newport Ave. in Mallory's parking lot)
Travis Oliver - Artists Alley Stage (10:00-11:00)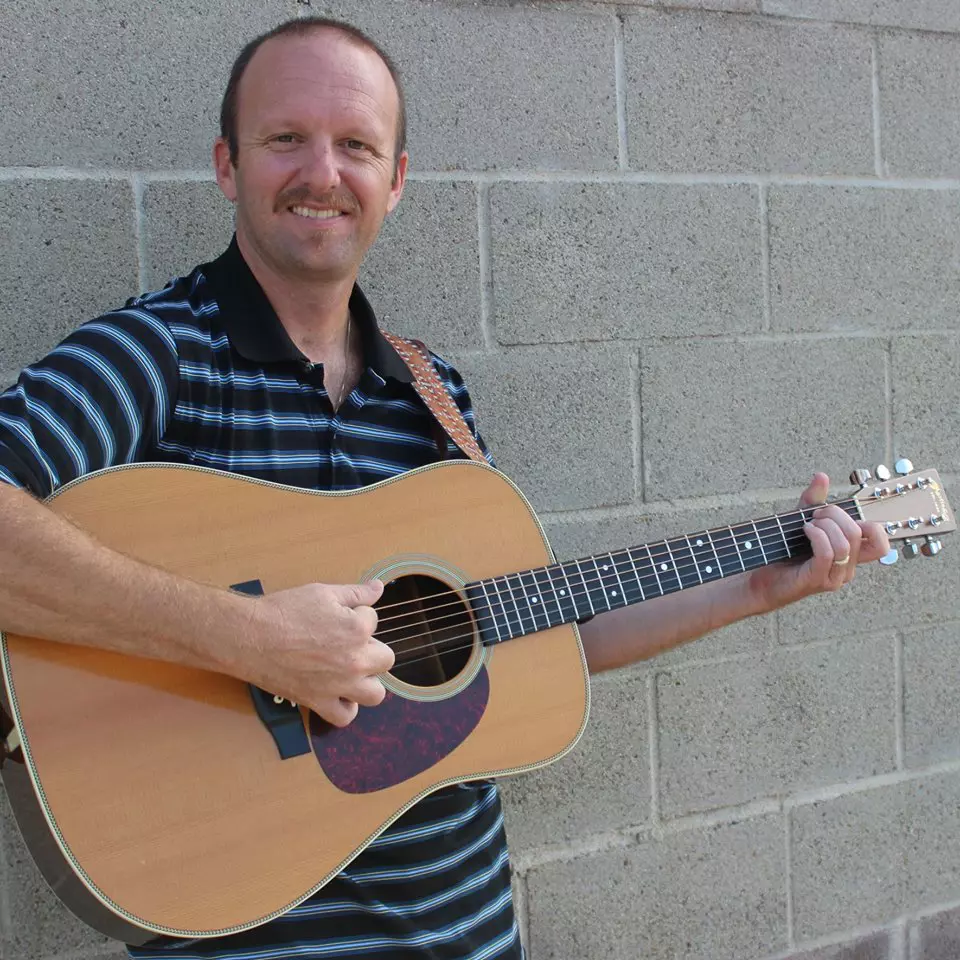 Travis is a flatpicking guitarist and singer/songwriter with a specialized focus in traditional roots music including Bluegrass, Country, Folk and modern acoustic music. Travis' performances strategically balance fiery guitar picking, tone filled melodies, heart felt ballads and witty song selections to entertain the listener and keep them wondering what will come next.
Shark Jones - Artists Alley Stage (11:30-12:30)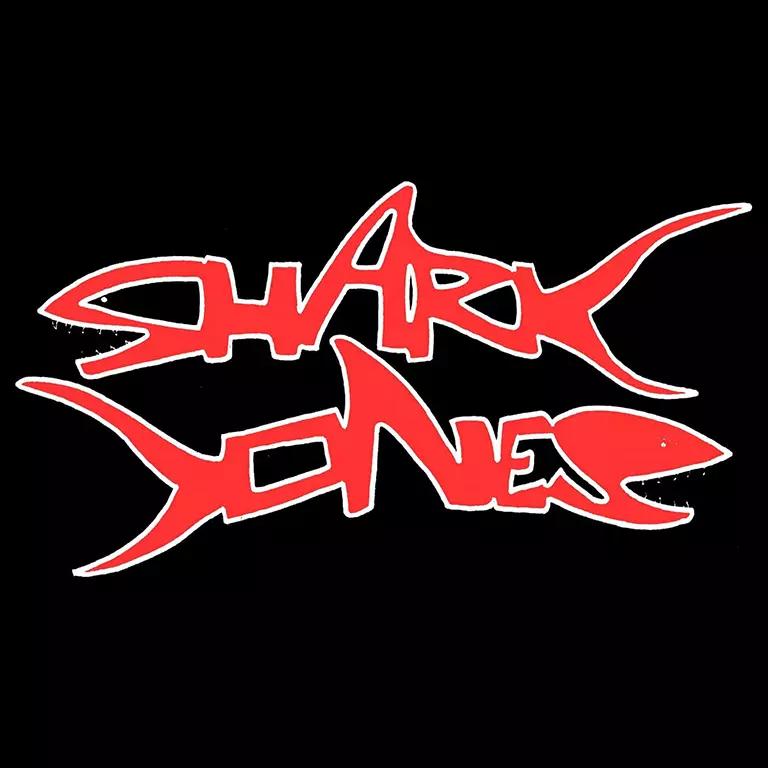 What is a "Shark Jones"? Thirty - Seven years prowling the depths of the San Diego Coast. Guided by an ancient energy needed to navigate and flow swiftly through unstable waters. Two guitars, bass, drums, vocals …excellent original Rock & Roll music. Very energetic and "danceable". Enhance your Sharpness of Mind. Be There!
---
The Moneymen Duo - Artists Alley Stage (1:00 - 2:00)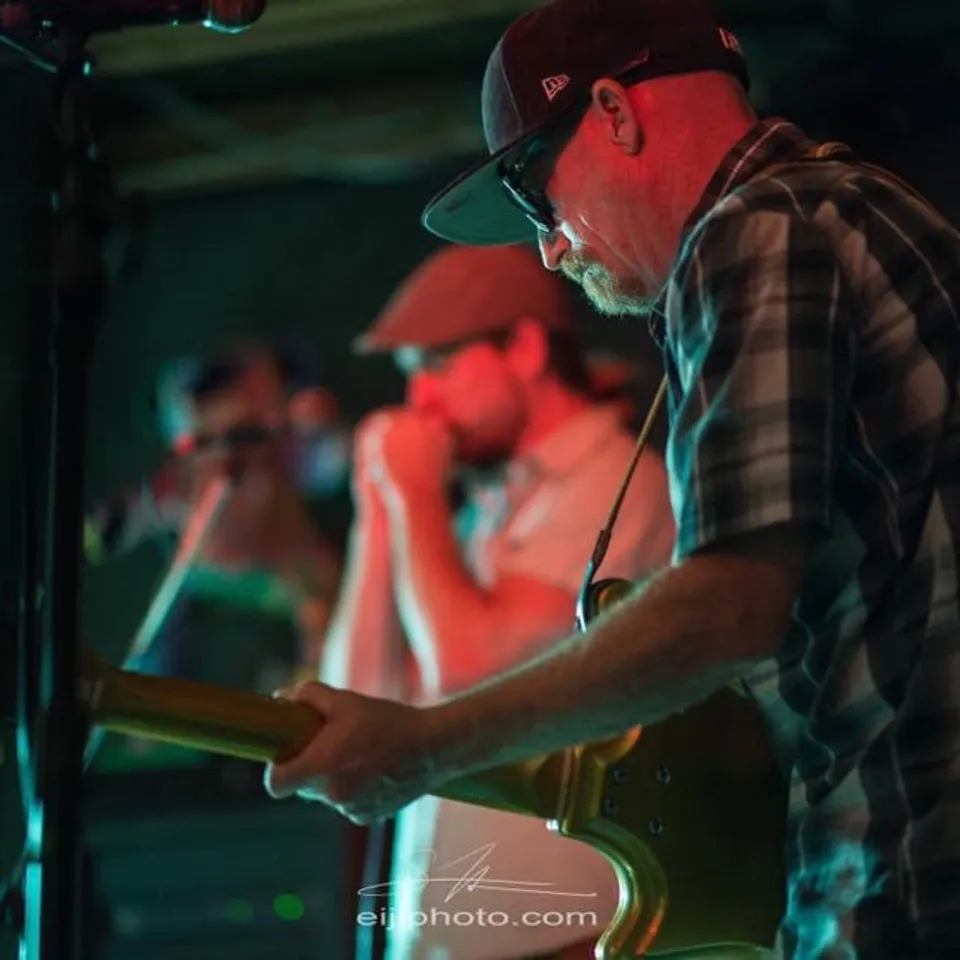 The Moneymen Duo are vocalist Kris Wott and guitarist Michael Head who, after meeting in Ocean beach, CA., have played music together for many years. Their creativity, spontaneity, and obvious comfort together in front of a crowd is immediately evident as they play through their unique and expansive song list.  Kris' strong, soulful vocals and harmonica playing is complemented by Michael's tasteful lead guitar playing and backing vocals. Their setlist includes rock, blues, country, pop and folk standards, some originals, as well as some reimagined versions of other well-known classics. They have played gigs for House of Blues, the Bahia Resort/Bahia Belle, Wonderland Pub OB, Cougar Winery and many more. The Moneymen Duo is perfect for any event public or private; or your cafe, pub or club venue where they can tailor the music to your atmosphere.
---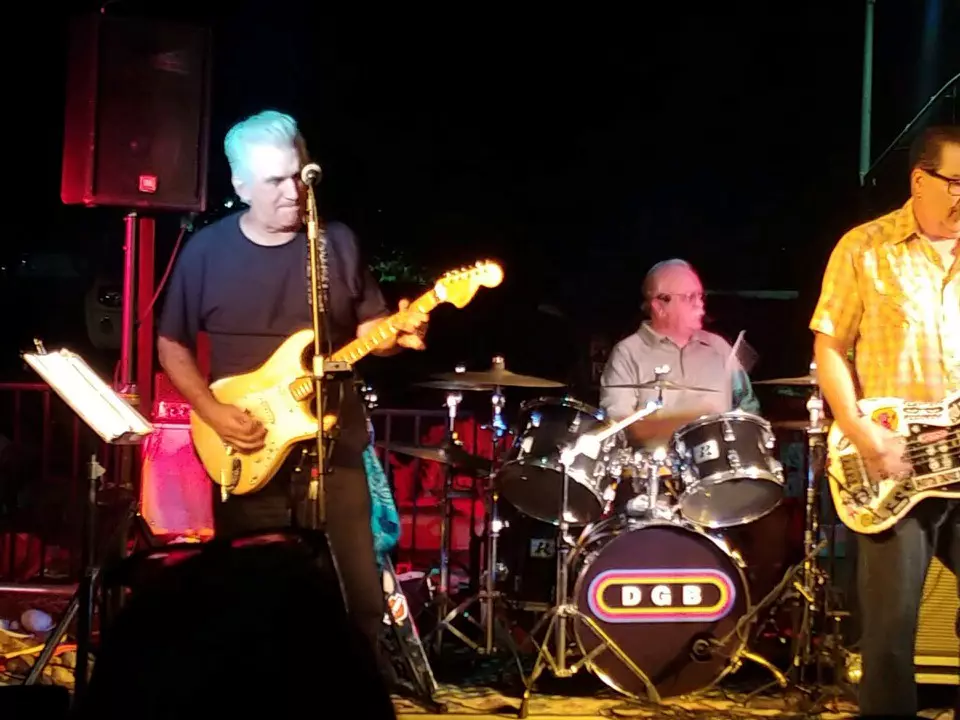 Singer/Guitarist/Songwriter Dave Gilbert has been performing and recording rock & roll music for more than 40 years. He plays rock & roll hits from the '50s through the '90s along with classic country hits in several groups including the Dave Gilbert Band, West Coast Iron Works, Barnyard Rockers, Clairemonsters, Rhythm Ranchers and Touchy Subjects, plus plays regularly in a duo the Tim & Dave Show as well as performs a solo act. It's all about everybody having a great time, and that's what we deliver!
---
Sutton James - Artists Alley Stage (4:00-5:00)
"Sutton James has recently embarked on his first official solo endeavor. The singer/songwriter has just released his debut album, "High Country Hiatus". He is currently on a coast-to-coast tour supporting its release. Sutton — known for fronting groups including The Wagon, Help I'm Alive, Stallion and most recently, San Diego Music Award-nominated Neighbors To The North — is a lover and performer of all periods of music. Even though his most recent efforts fit quite nicely within the indie-folk/alt-country genres, the spirit of rock n' roll will always be alive and well in his songwriting, as well as his engagingly energetic live shows. " - Dustin Lothspeich San Diego Uptown News / Soundiego
---
Verado - Artists Alley Stage (5:30-6:30)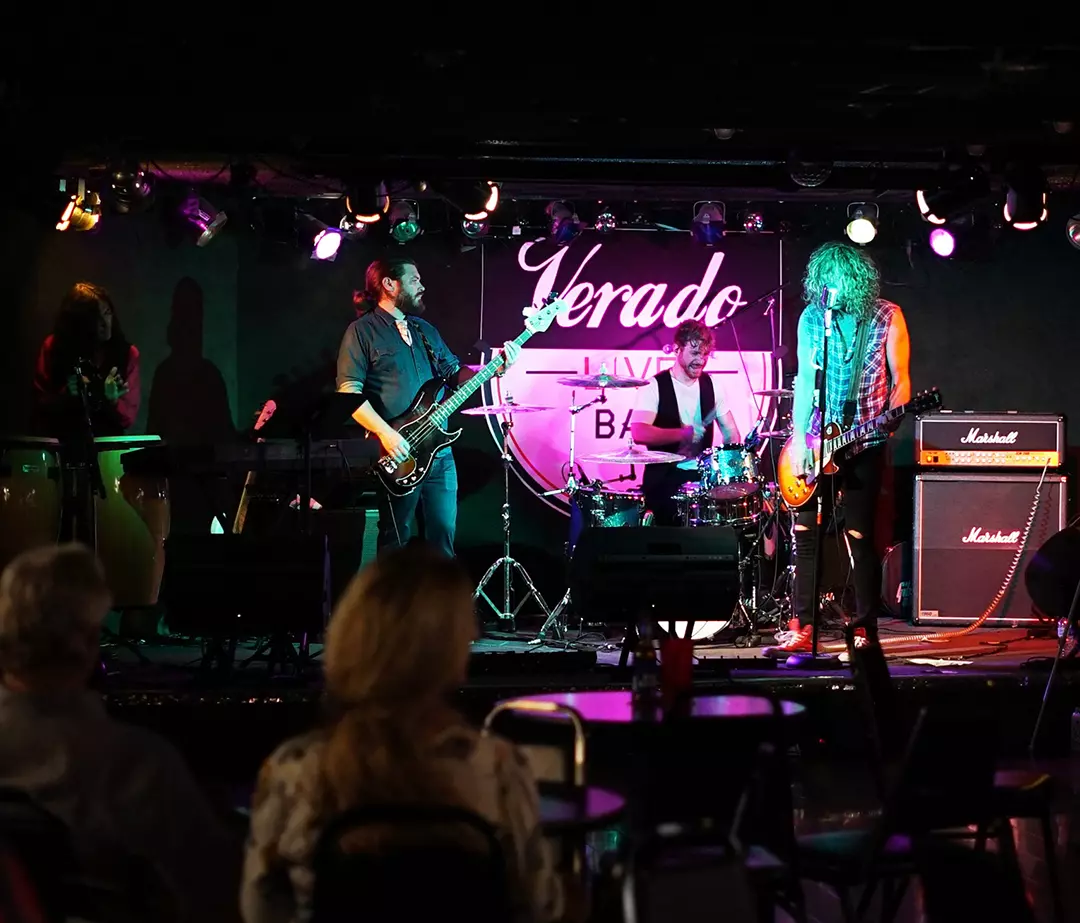 If LED ZEPPELIN, JACK WHITE and CHEAP TRICK had a love child; well that would be VERADO. The term it's only Rock & Roll they hold dear but that doesn't mean that there are no other styles of music thrown into their well crafted songs such as: Funk, Reggae, Latin, jazz, Rockabilly etc.With their reluctant leader, founder and multi-instrumentalist Brian Justin Davis (Guitar, Vocal, Drums, Keys) musical virtuoso Joseph Stevens (Bass, Keys, Violin) and last but not least our "magic man" Mr Cody Rex. (Drums, Bass, Keys) In the less than a year that the current lineup has been around VERADO has been building a steady and loyal fanbase in and around California. When asked about the groups' future outlook they had this to say. "We are totally stoked to drop our new debut and bring the music to all those smiling faces." 
---
Artists Alley Stage Map
 Cable and Newport Ave. in Mallory's parking lot - Americana, Blues, Rock.