There will be three stages of nonstop music throughout the day at the Annual OB Street Fair. Music genres will include acoustic, rock, blues, alternative, Americana, and more. The audiences will be entertained by musicians from everywhere - including right here in our own backyard. Don't miss  all the fun - mark your calendars for Saturday, June 24th, 2023!
---
2023 MUSIC LINEUP
---
---
ARTISTS ALLEY STAGE (click map)
---
Main Stage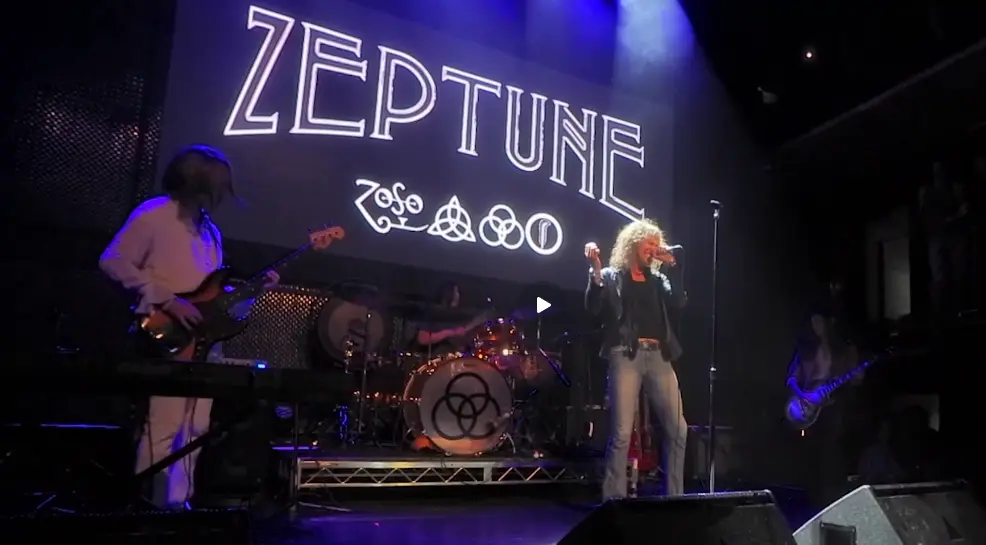 Zeptune - Main Stage (11:00 - 12:00)
Led Zeppelin tribute band hailing from San Diego, Ca.
---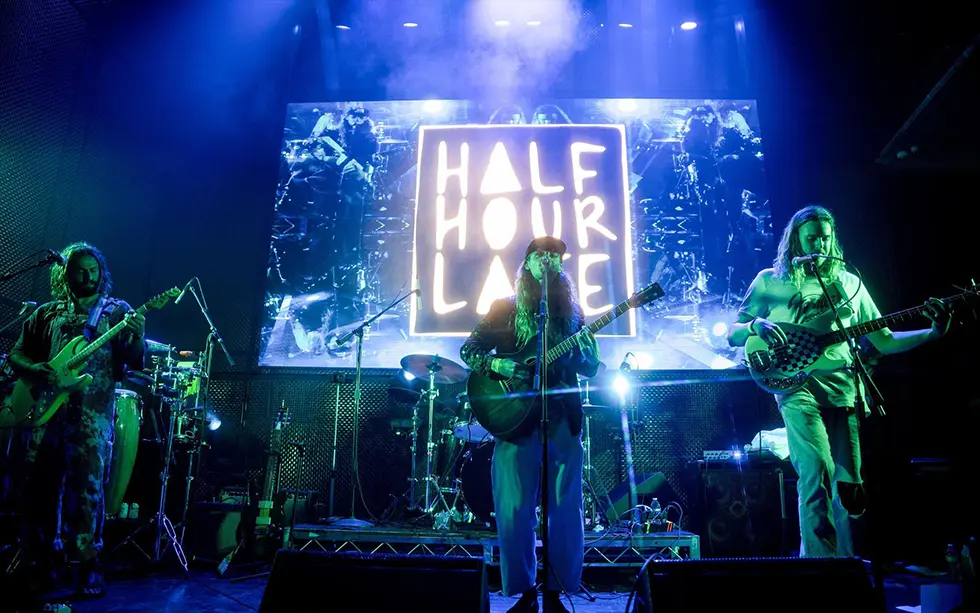 Your girlfriend's favorite band.
---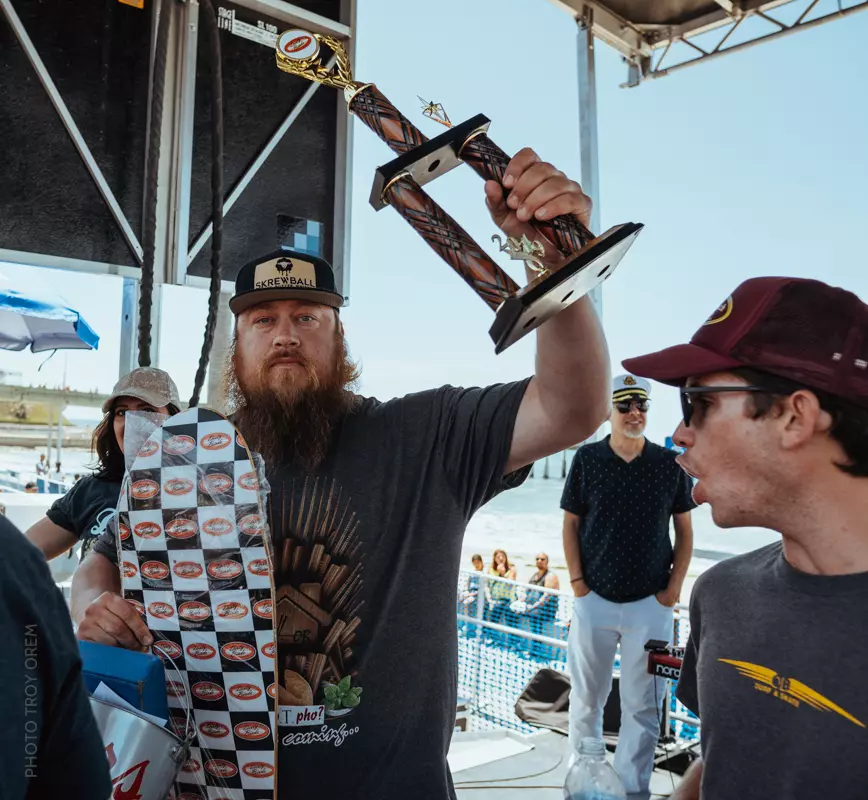 Dirty Birds Wing Eating Contest - Main Stage (1:30 - 2:00)
---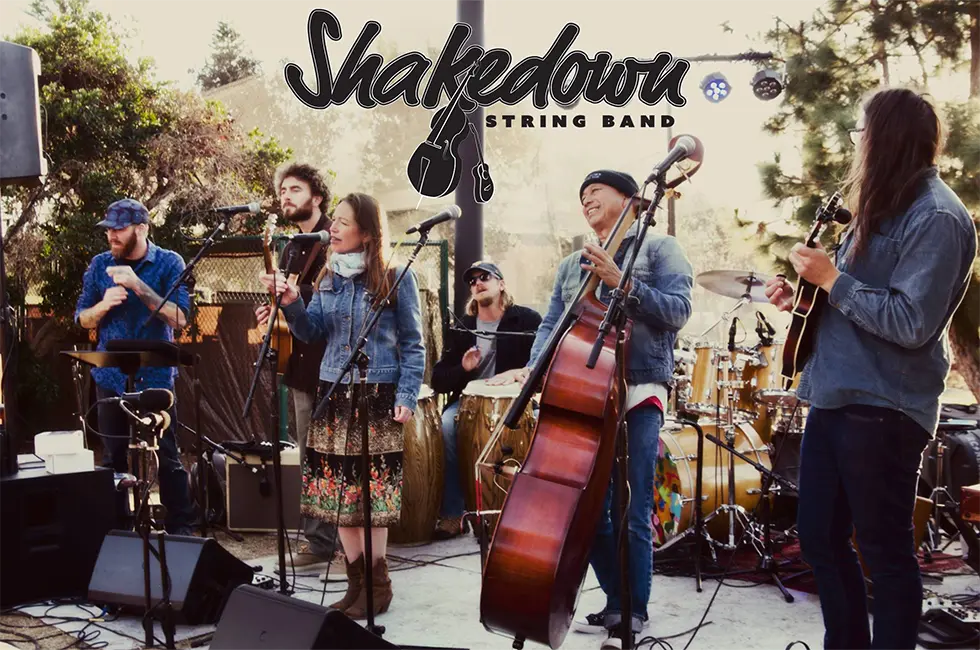 Hailing from the laid back shores of Ocean Beach in San Diego, CA, Shakedown String Band is rapidly garnering attention with their contagious blend of Americana, Soul, and Bluegrass.
---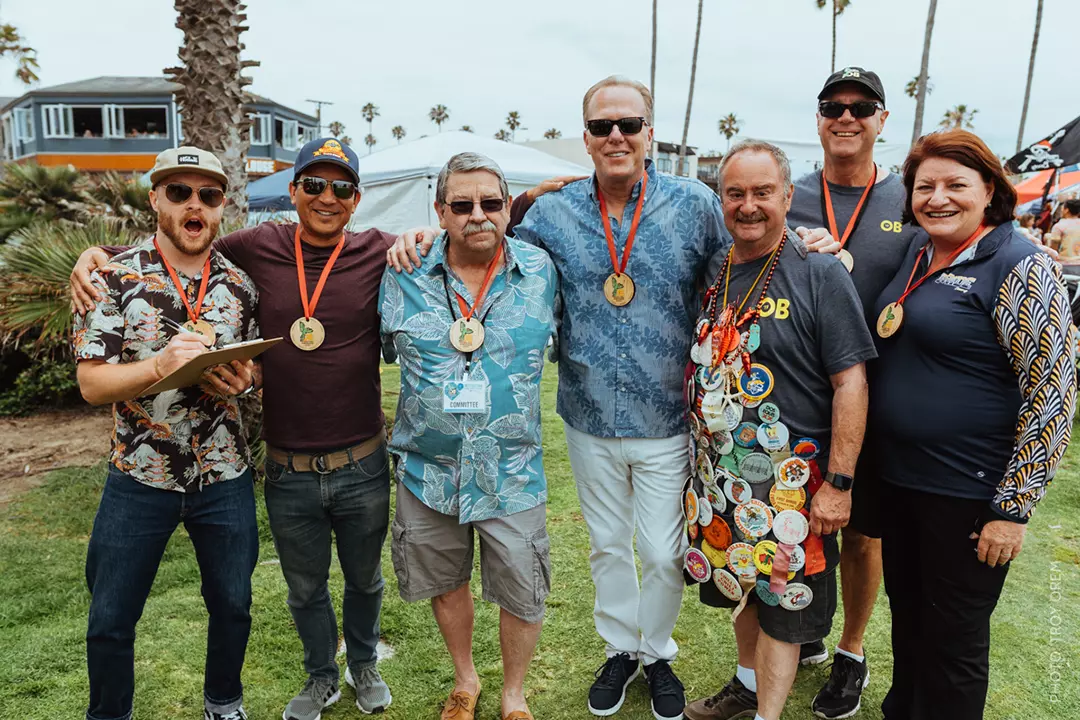 Chili Cook-Off Winners Announcement - Main Stage (3:00 - 3:30)
---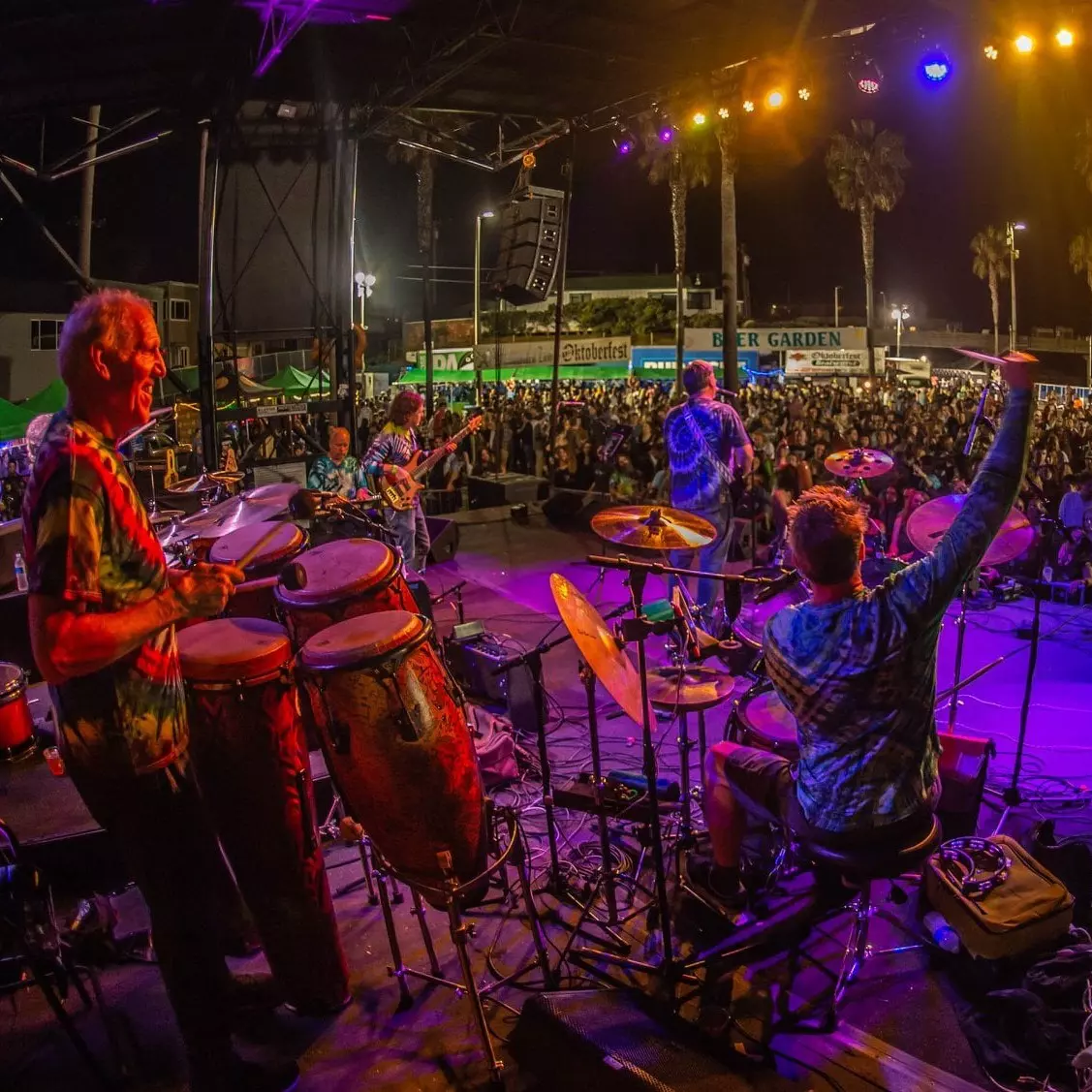 The long-established Monday night act at Winston's Beach Club, Electric Waste Band has drawn an adoring crowd of devoted fans each and every week since 1992 — an astounding two decades and counting.
Formed way back in 1989, Electric Waste Band has entertained the local deadhead community for many years now, always to rave reviews as they serve up a staggering catalog of over 150 classic Grateful Dead songs. Improvisation is their focal point and each member is well-versed in creating magic on the fly. Every performance is a unique journey, one that pays reverent homage to the past while somehow always sounding new and fresh.
---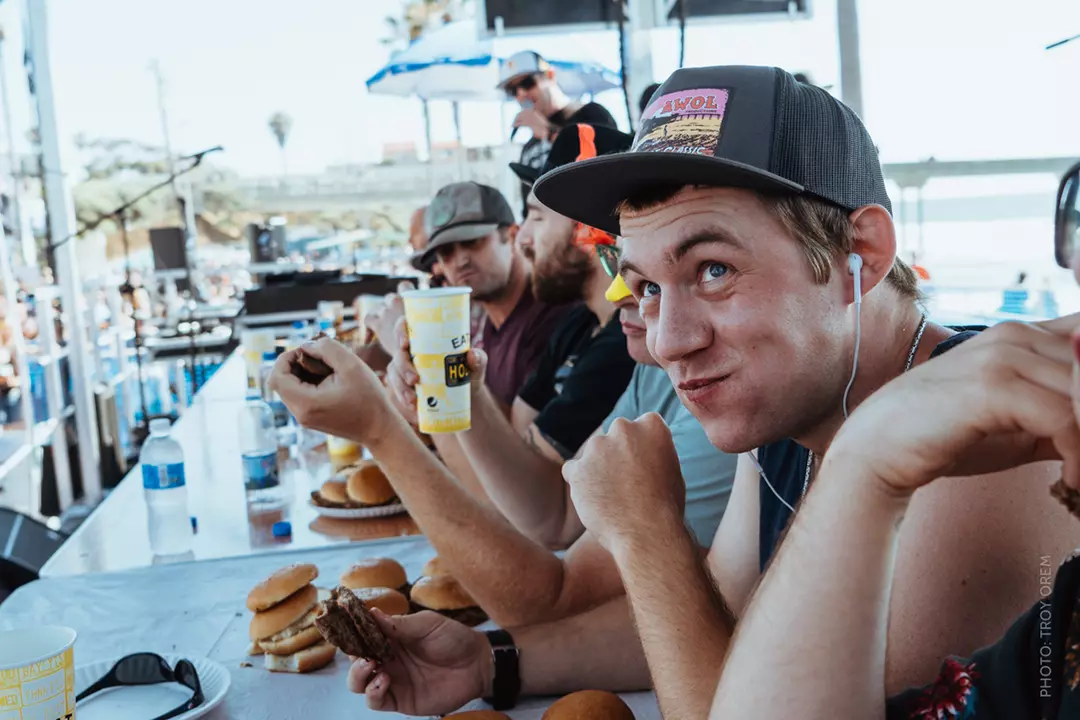 Hodad's Burger Eating Contest - Main Stage (4:30 - 5:00)
---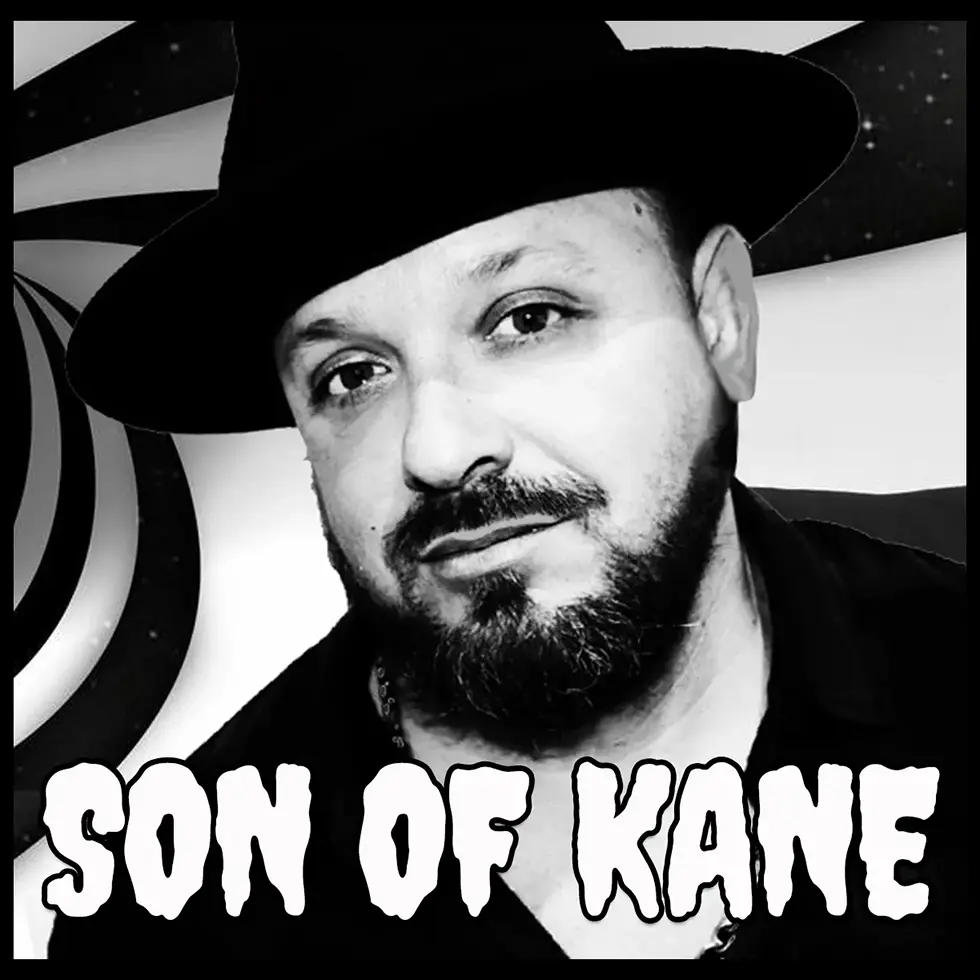 Son of Kane - Main Stage (5:00 - 6:00)
Son of kane named after being the son of "candye kane" is roots rock n roll , rocking blues, American roots music, Americana!
---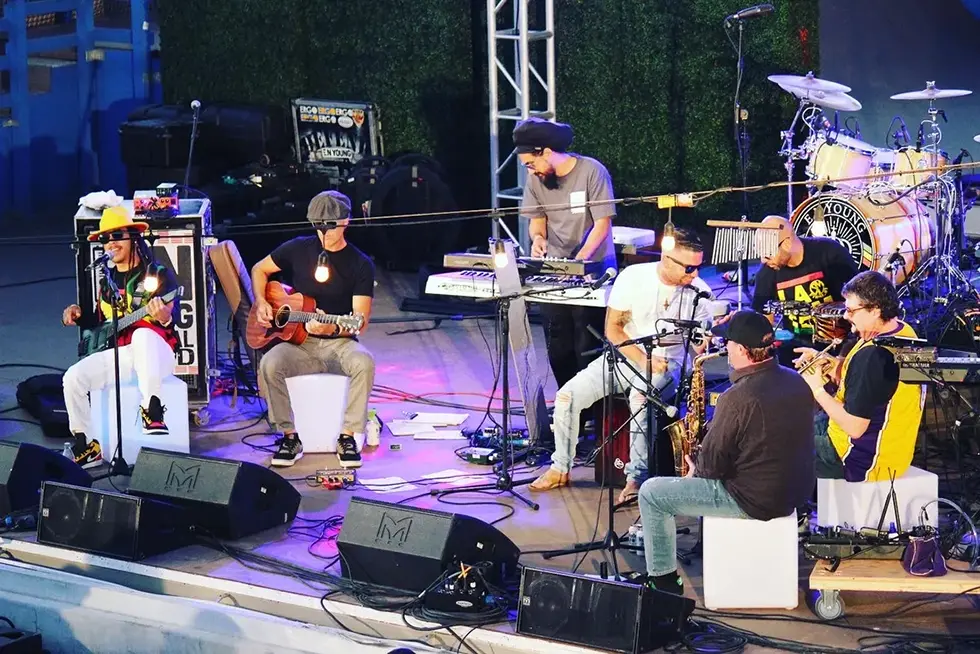 SM Familia - Main Stage (6:30 - 8:00)
SM Familia is a collective of colleagues brought together by El Gato to create a sound that has not been often heard.
SM has slowly become one of San Diego's premier Roots Reggae backing band for many legendary Jamaican artist like Sister Nancy, Michael Palmer, Eek A Mouse and more.  During this time, they were finishing singles, and wrapping up some music videos that have been very successful on the largest Reggae Publication, ReggaeVille.
As they defined their sound, these guys have been blazing the trail to put more latin flavor into our amazing reggae scene.  Opening for bands like Cultura Profetica and Residente, it's allowed a new audience to be captured by the infectious grooves and strong lyrical content of singer El Gato.  We are getting ready to start touring to bring this vibe to YOUR TRIBE!  Follow us on Instagram, Facebook, and put your email on the homepage to sign up for our mailing list where we always put exclusive footage, music, and content you won't find anywhere!!
---
Main Stage Map
Beer Garden/OB Pier Parking lot at foot of Newport Ave.
---
92107 Stage (Newport & Sunset Cliffs US Bank Parking Lot)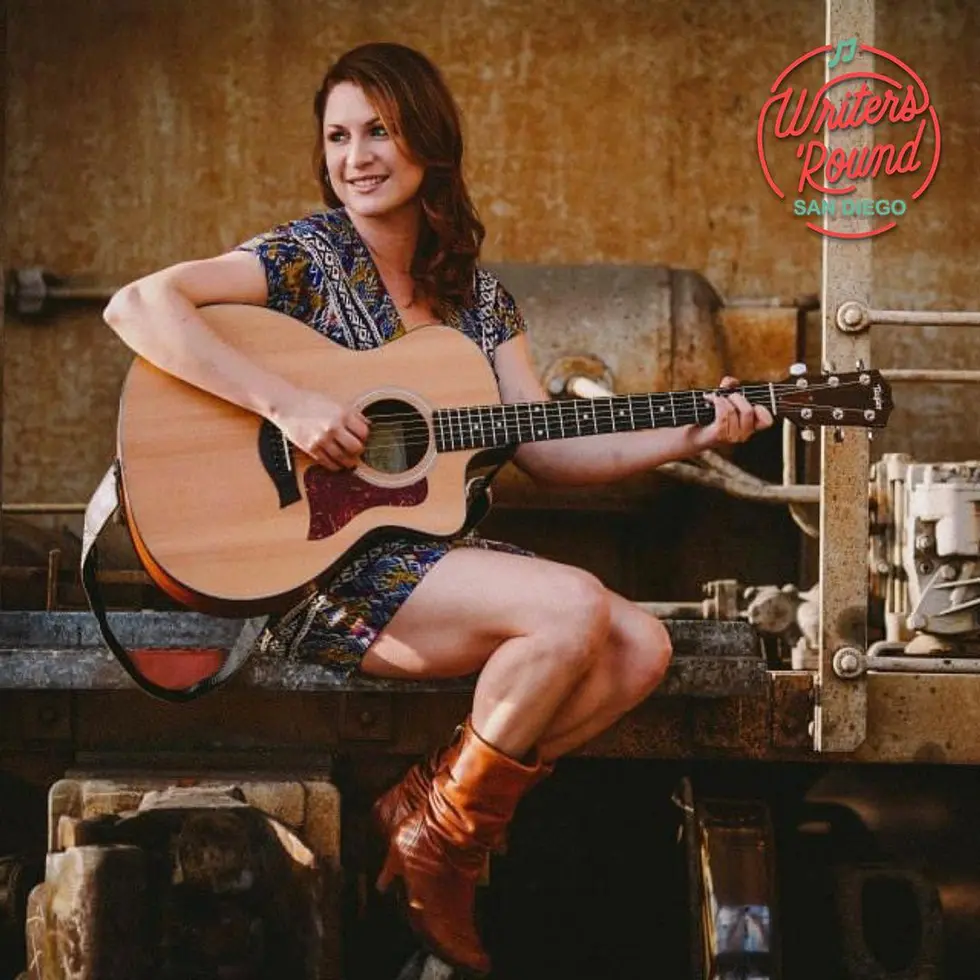 Amanda Cogan - 92107 Stage (10:30 - 11:30)
My music is like being wrapped in a warm blanket while sipping strong whiskey.
---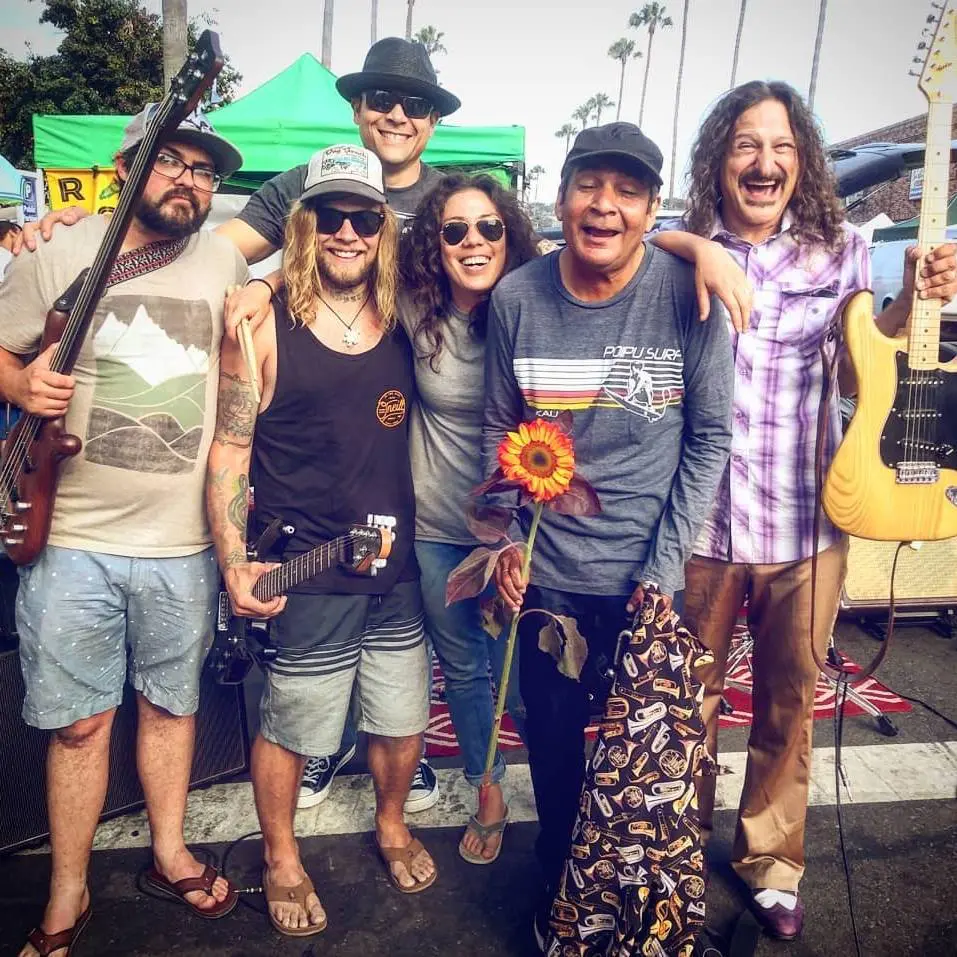 Jefferson Jay is a throwback, full of flavor, still trying to make things better with music and love in the 21st century.
---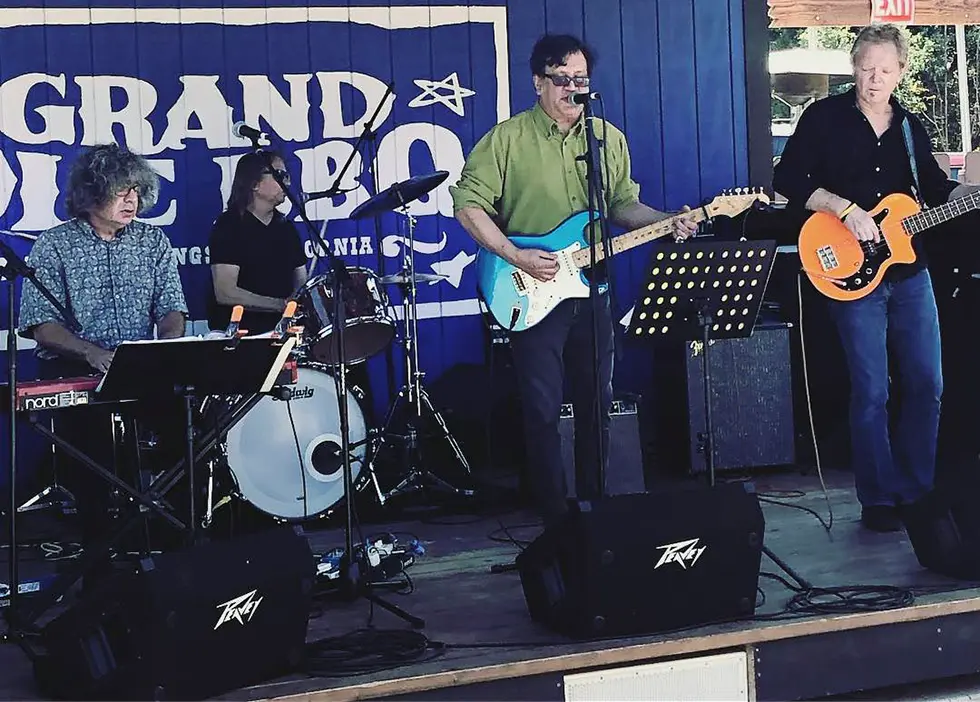 True Stories - 92107 Stage (1:30 - 2:30)
Bart Mendoza & True Stories is a classic-styled pop group, founded by three music scene veterans.
---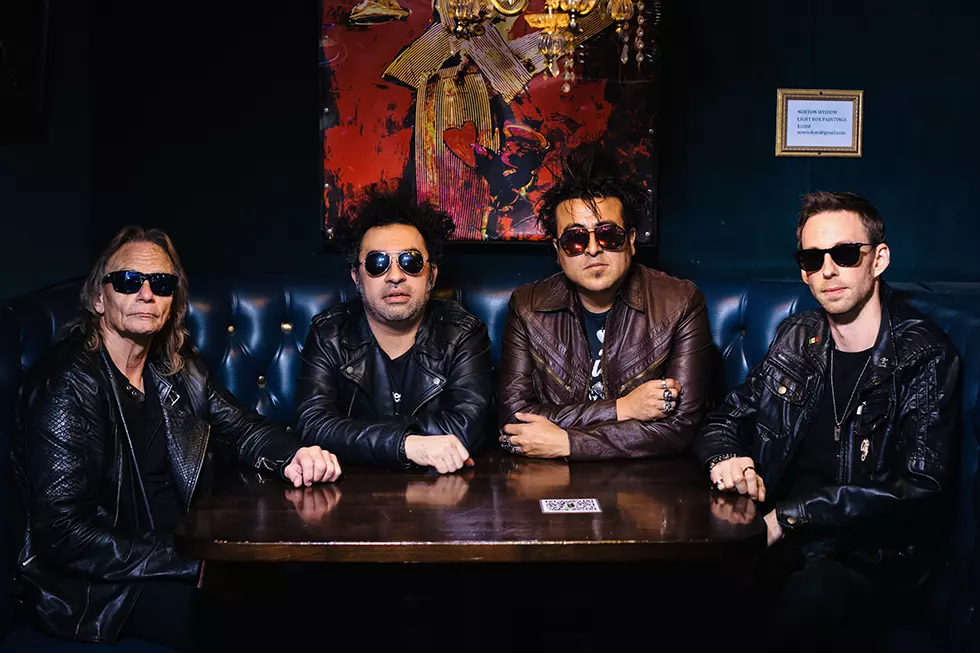 The Falling Doves are a force of electric energy. Their music is a fusion of stadium rock with garage rock familiarity, a sound that has helped the guys win over the ears and hearts of fans around the globe.
---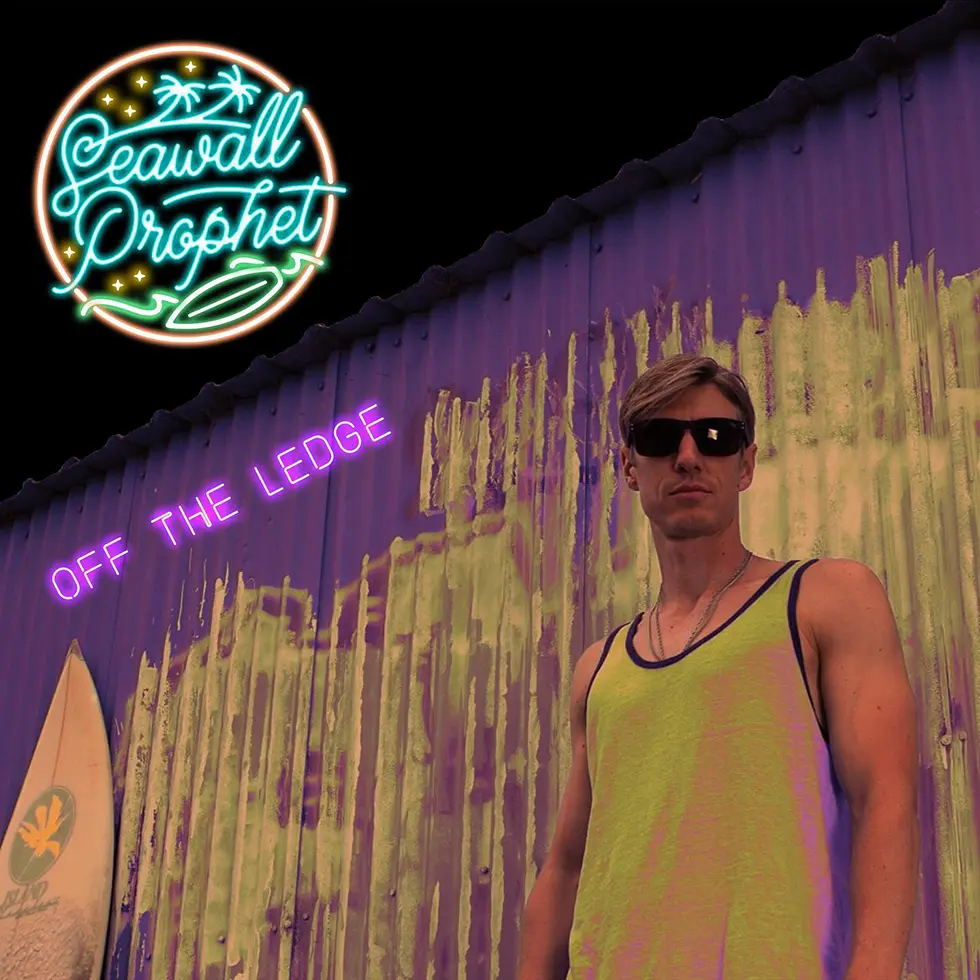 Seawall Prophet // Aaron Markland is an Award-Winning Singer Songwriter and Pacific Records Recording Artist from Ocean Beach California.
---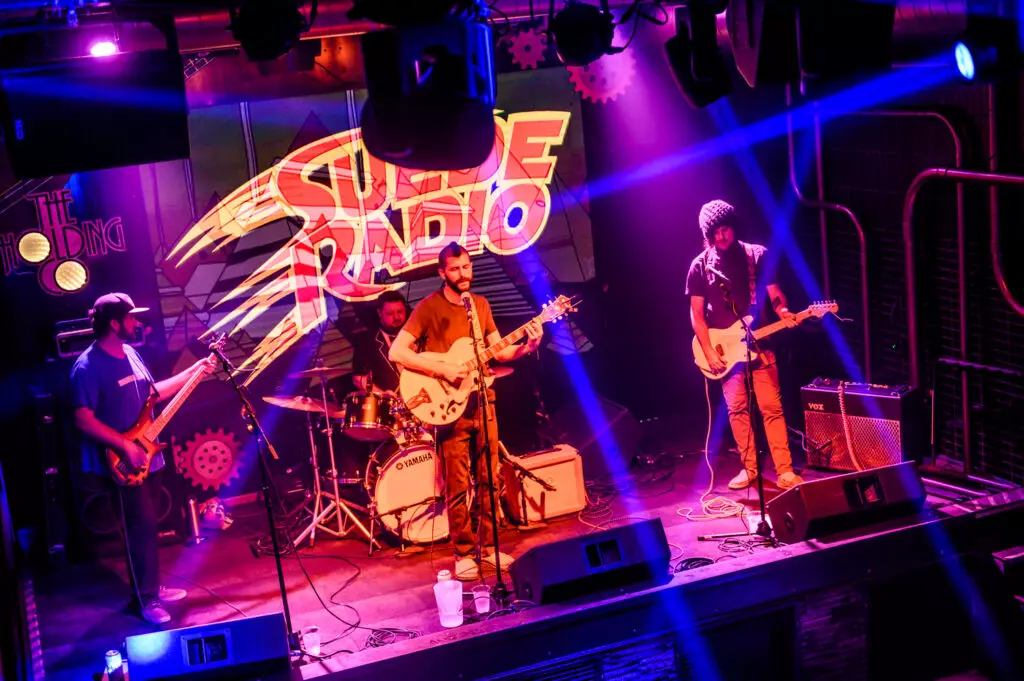 Suede Radio - 92107 Stage (6:00 - 7:00)
Suede Radio is an original band, based out of Ocean Beach California. we are a 4 piece band that has a multi-genre, blues-based sound that is ready to share our music with the world! Dance a little, think a little, maybe smoke some weed.
---
92107 Stage Map
On Newport Ave and Sunset Cliffs - OB Music, Roots, Rock, Jam.
---
Artists Alley Stage (Cable and Newport Ave. in Mallory's parking lot)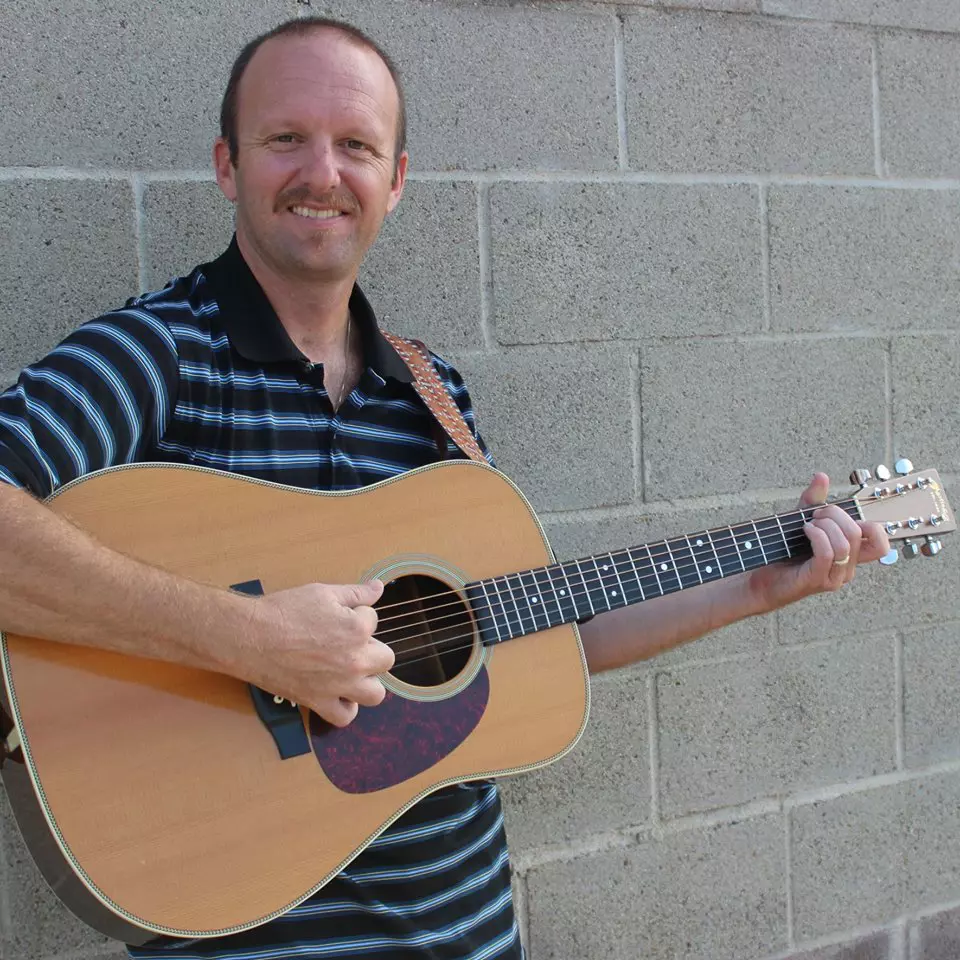 Travis Oliver - Artists Alley Stage (10:30-11:30)
Travis is a flatpicking guitarist and singer/songwriter with a specialized focus in traditional roots music including Bluegrass, Country, Folk, and modern acoustic music. Travis' performances strategically balance fiery guitar picking, tone-filled melodies, heart-felt ballads, and witty song selections to entertain the listener and keep them wondering what will come next.
---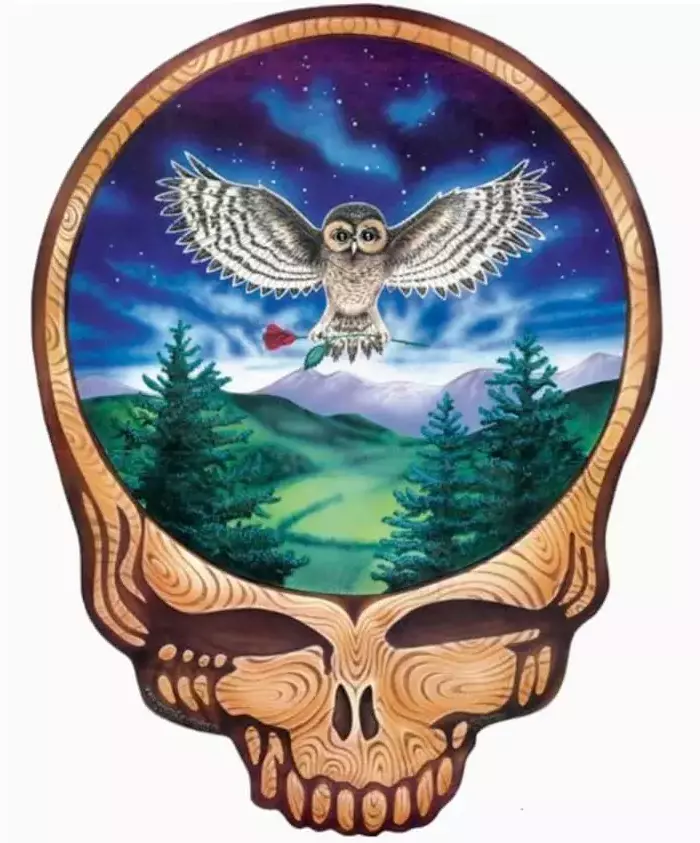 "Music that inspired a generation..."
Born out of the Beyond Bridge Music Festival in October 2021, with Mark Mendenhall on Lead vocals and guitar and Tim Johnson on guitars and vocals, Tecolote Canyon delivers acoustic-based Americana and classic Rock 'n' Roll. Mark and Tim have been active in the music community and have supported events and charities as well as managed a music foundation that has put instruments in classrooms in Ocean Beach and Beyond.
---
All Fired Up - Artists Alley Stage (1:30 - 2:30)
The best high-energy hard rock tribute to Pat Benatar & Neil Giraldo.
---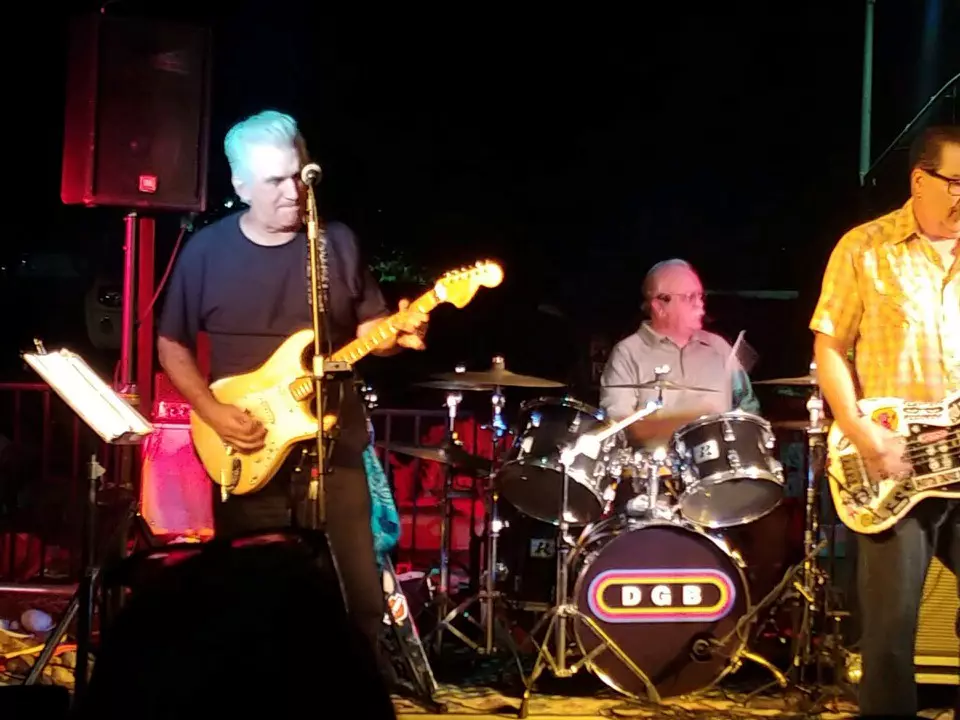 Singer/Guitarist/Songwriter Dave Gilbert has been performing and recording rock & roll music for more than 40 years. He plays rock & roll hits from the '50s through the '90s along with classic country hits in several groups including the Dave Gilbert Band, West Coast Iron Works, Barnyard Rockers, Clairemonsters, Rhythm Ranchers, and Touchy Subjects, plus plays regularly in a duo the Tim & Dave Show as well as performs a solo act. It's all about everybody having a great time, and that's what we deliver!
---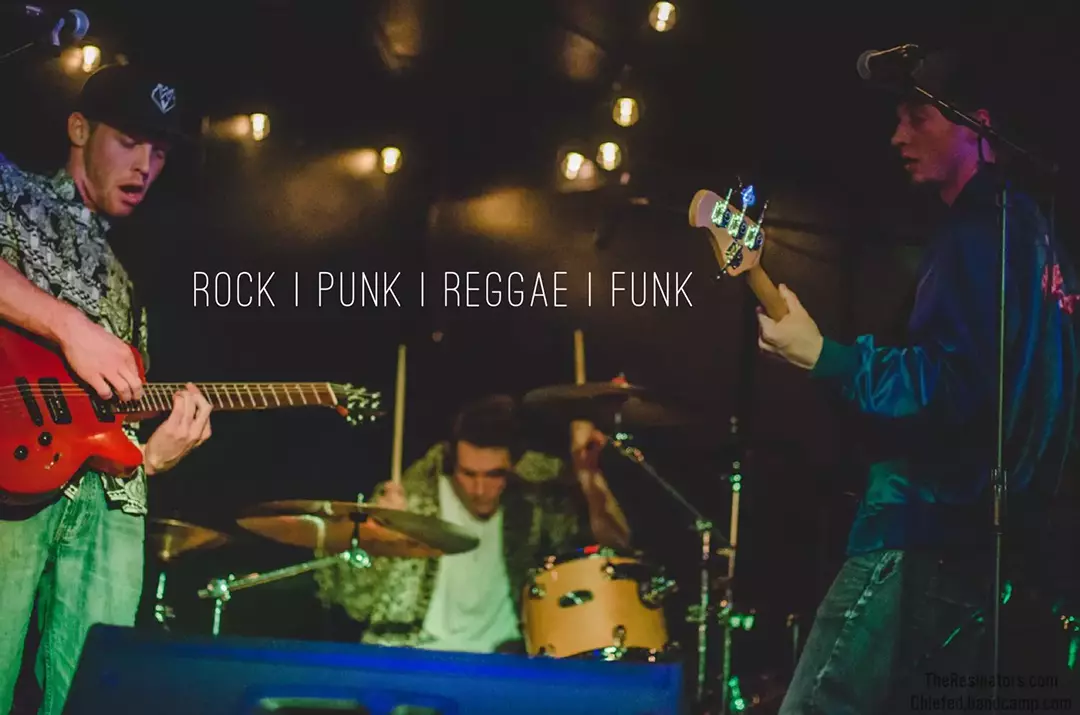 The Resinators - Artists Alley Stage (4:30 - 5:30)
The Resinators, a Pacific Northwest band that now resides in San Diego, California are a three-piece powerhouse that offers a unique take on Rock-Reggae, with an eclectic yet cohesive sound. The Resinators' professionalism and incredible live performances have earned them a strong following up and down the West Coast.
---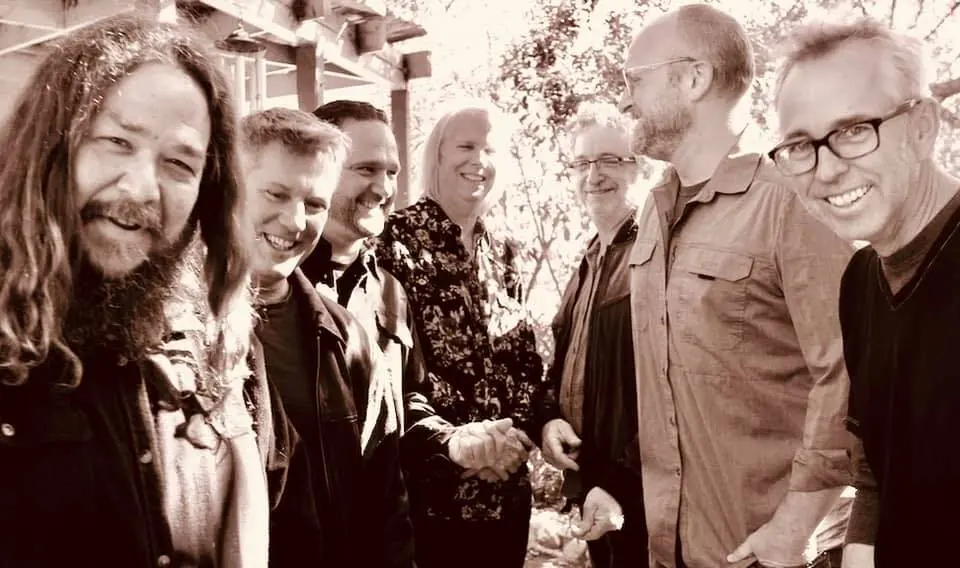 The Banned - Artists Alley Stage (6:00-7:00)
Jeff Berkley & The Banned is a San Diego based, all-star band.
---
Artists Alley Stage Map
Cable and Newport Ave. in Mallory's parking lot - Americana, Blues, Rock.