There will be five stages of nonstop music throughout the day at the Annual OB Street Fair. Music genres will include acoustic, rock, blues, alternative, Americana, and more. The audiences will be entertained by musicians from everywhere - including right here in our own backyard. The complete 2017 lineup is coming soon - check back here for details!
---
2017 MUSIC LINEUP
MAIN STAGE
---
92107 STAGE
---
BACON SUN STAGE
---
ARTISTS ALLEY STAGE
---
WONDERLAND STAGE
---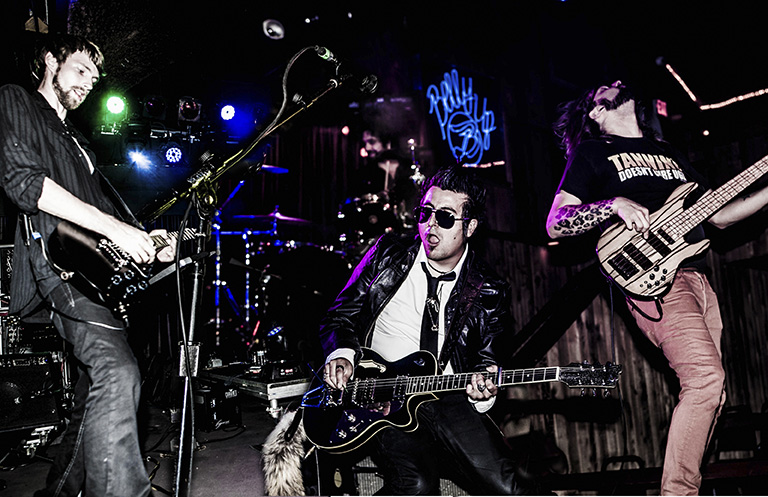 Christopher Leyva  is a multiple San Diego Music Awards nominee, he has fronted numerous groups including The Falling Doves, Blizzard, The Dead 67's  and Revolution 89' .   Though a longtime mainstay of San Diego's music scene. Christopher honed his craft  with San Diego favorites Steve Poltz ( Jewel) , Convoy & The Dragons. Christopher Leyva is recognized by the academy of recording arts "Grammy Academy" for his career and prolific songwriting.  Collaborations include Phil Solemn from The Rembrandt's & Greg Douglas from the Steve Miller band.
His new project The Falling Doves, is a songwriting duo that sees his return as a vocalist/guitarist and features newcomer Mike Dorsey on lead guitar. The duo share a passion for reviving classic rock with a modern twist. Their music is a mixture of rock n roll, memorable riffs, whiskey laced vocals infused with bits of glam and blues, and lyrical mysticism that echoes another time.  With two world tours under their belt the band has performed with acts like  Peter Murphy, Echo & The Bunnymen, Everclear, Eve 6, Lit, Kansas, Fastball, Gilby Clark, (Guns and Roses) , Scott Russo (Unwritten Law), Sidhharta, Story of the Year , Alien Ant Farm and Barry Sutton of the LA's.
Their new album Doves of War, was Produced in part by Rick Parker of (BRMC, Scott Weiland, Lord Huron, and the Dandy Warhol's)
Falling Doves have just finished their Spring tour on the west coast and are ready to return to the mid-west this Summer before heading to Germany, Japan and Mexico in the fall of 2017.
This year The Falling Doves will be featuring Skyler Lutes on Bass as special guests along with other OB notables.
---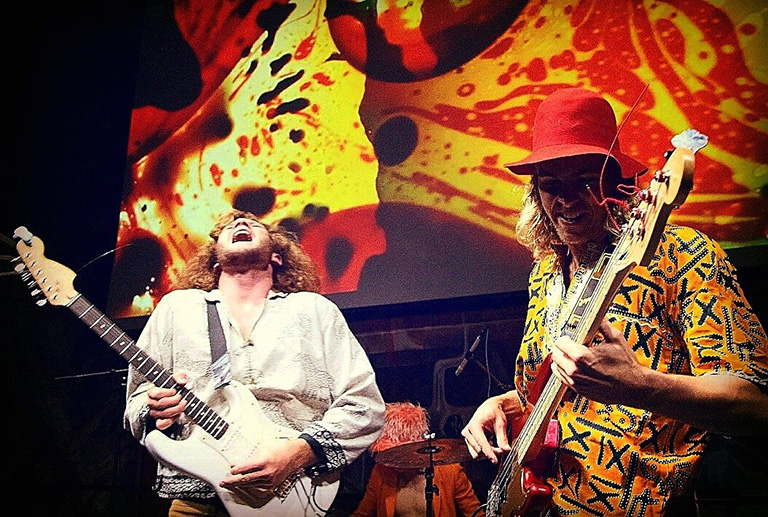 Band Members
Cody Sherman - Guitar
Spence Noble - Drums
Kasey Dring - Bass.
---
THE VERIGOLDS - Main Stage (1:45 - 2:30)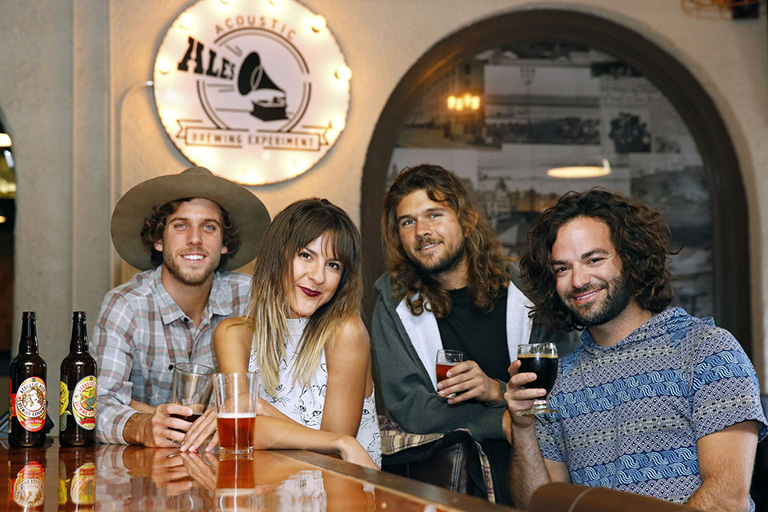 San Diego Indie rockers The Verigolds create music that is inspired by the sonic currents that cross between the beaches and deserts of Southern California.
The Verigolds started performing by collaborating with artist Celeste Byers whose vibrant, psychedelic, and dream-filled art was a perfect fit for the hippie, vibrant, eclectic scene of Ocean Beach, California. The Verigolds' sound channels the energy of this hippie enclave, ranging from folk woods experimentation to psychedelic dance groove.
"Mixing elements from indie rock, pop, folk, psychedelic, and alternative rock, The Verigolds are a modern blend of timeless sounds." - The Huffington Post
​
With the anthemic haunting vocals of Jenna Cotton matched with the intricate guitar of Eliot Ross, creative flowing phrases of Ben Smedley on the keys and the soul/punk groove of drummer Craig Schreiber,  the music explodes with originality and life.  Experimentation with new synths, pedals, and vocals has led the band to a more dazzling sonic spectacle that turns the body and spirit on.
Nominated for Best Indie/Alternative Album & Performing at the 2017 San Diego Music Awards, The Verigolds just performed at the major music festival KAABOO in September '16 alongside legendary artists including Aerosmith, Cold War Kids & The Struts, The Verigolds have been played on BBC Radio London, closed out all of the rock radio stations in San Diego (91x, FM949 and Rock1053), played on Laguna Beach KX 93.5, performed on Good Morning San Diego in addition to performing at San Diego's premiere venues (Belly Up, Casbah, Soda Bar, Music Box and House of Blues), direct support for national/global touring acts including The Shelters, Finish Ticket, The Boxer Rebellion, PHASES, Hey Rosetta!, Andrew Belle, Magic Giant, Dick Diver, Mother Mother, The Young Wild, Emily Jane White.
.
---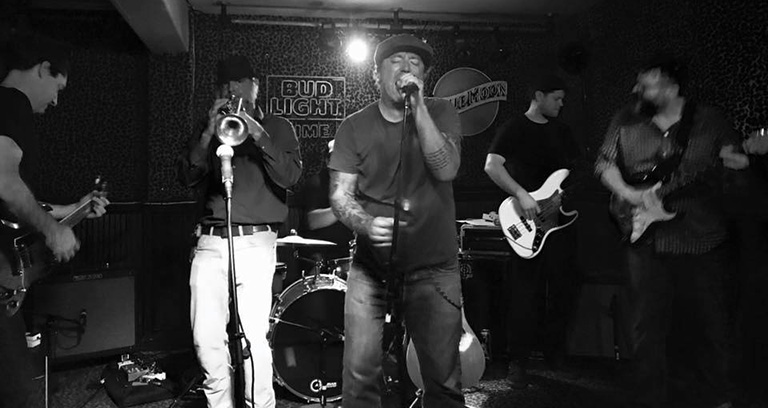 Behind the Wagon was formed in late 2006 by the Memphis,Tennessee born vocalist and guitarist Johnny Wagon, drummer Mike Roberts, lead guitarist Billy McCowen, and bassist Freddy "Alibi" Wilson. Freddy left the band shortly after and was quickly replaced by fellow Memphis,Tennessee native William Fears. After months of beer infused practicing and live shows, the four piece band headed into Capricorn Studios in downtown San Diego to record their debut album. Titled The Bottle, God, and the Ones Who Love You in the End, it was released in 2007 and originally featured 11 songs written by the band, but two tracks were added later to bring the total to 13 songs. Dan Glen Fury of Razorcake Magazine wrote of the album, "If you like that country juke box kinda joint with rock songs that are a little country and a little bit southern soul, then you might be into this album. These dudes put on a fun show and know how to party, so go check 'em out." .
---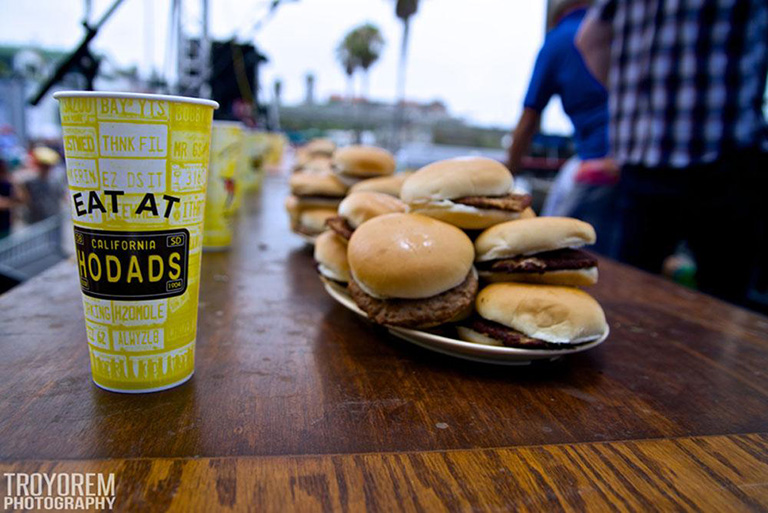 Hodad's Burger Eating with Jefferson Jay / MC - As well as.... mor einfo coming soon!
---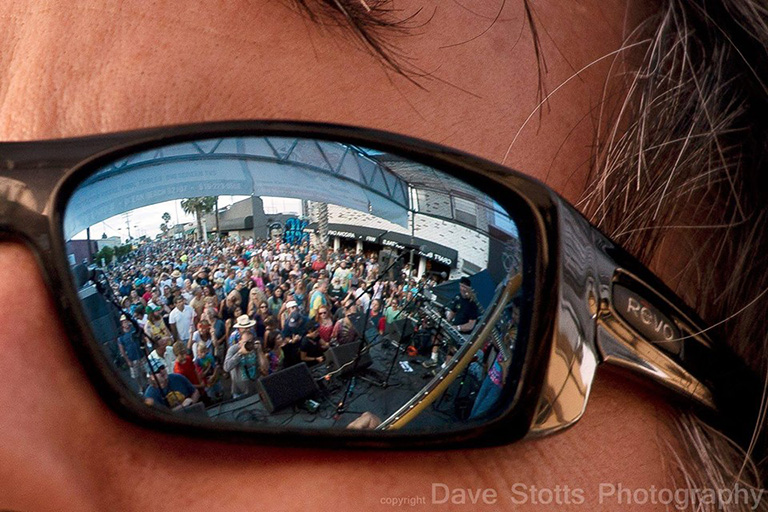 Long gone are the glory days of piling into a van and following the trail of the Grateful Dead each time they embarked upon one of their celebrated tours. Today, the iconic 60s band from San Francisco belongs to the ages, but the creative spirit of their music not only continues to thrive, it is resurrected every week at a historic club called Winston's in Ocean Beach, California. The long-established Monday night house act, Electric Waste Band, has drawn an adoring crowd of devoted fans each and every week since 1992 — an astounding two decades and counting..
---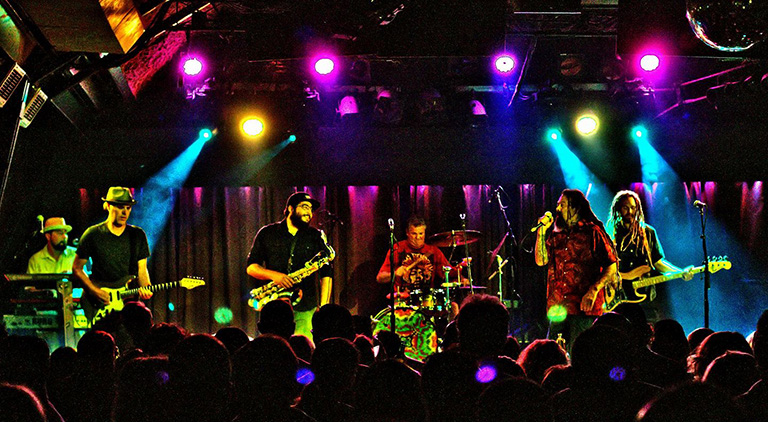 Psydecar is a renowned San Diego Lovers Rock Reggae, Acid Jazz, Funk band who has been on the music scene for over 25 years. Their upbeat solid rhythms, smooth melodies and harmonies will keep you dancing all night while melting your soul.
Psydecar is led by Timothy Pacheco, a Southern Californian music legend and international touring star. During his career he has travelled around the world performing with acts such as P.O.D., Natural Vibrations, Big Mountain, Southtown Generals, and Psydecar..
---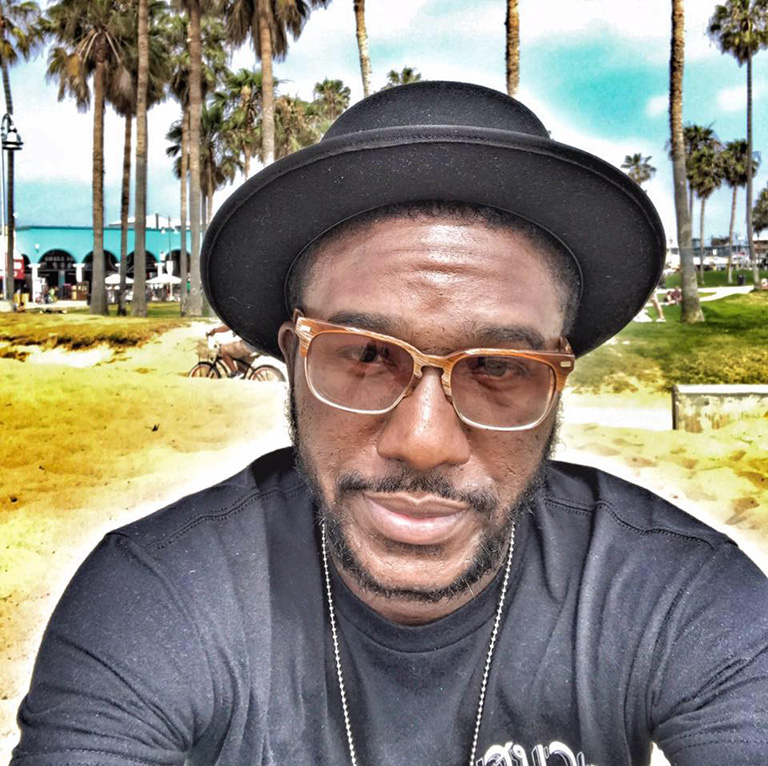 Williams, whose DJ Williams Projekt was a fixture in the Richmond music scene, moved to California and joined Karl Denson's Tiny Universe as a guitarist for the national touring act..
---
Guiro Grass - 92107 Stage (10:00 - 10:40)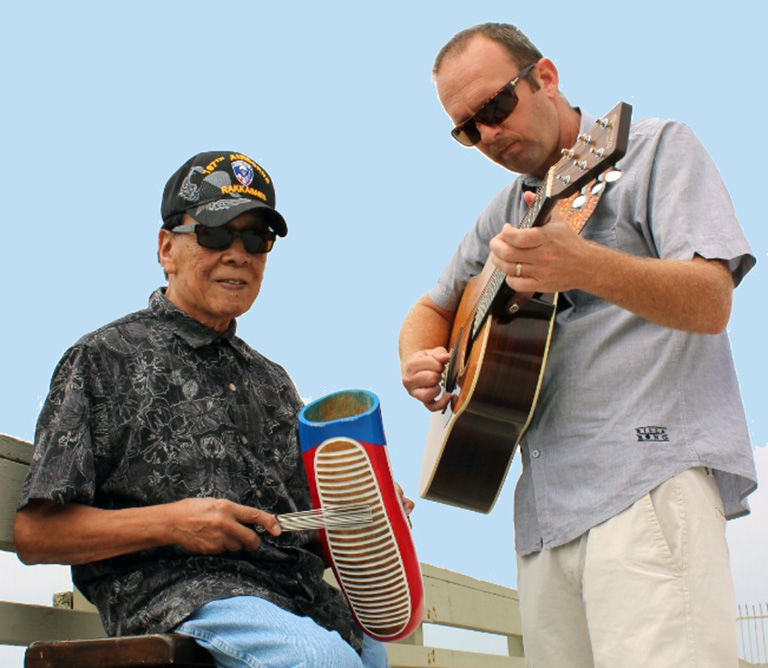 Guiro Grass is an Acoustic duo consisting of flatpicking guitar and guiro (pr: wee-doh) that combines bluegrass and folk with latin grooves from Puerto Rico and Cuba. Bouncing rhythms and fiery guitar picking are infused with the rhythmic chop of the guiro creating a one-of-a-kind sound in traditional roots music.
---
Captain Viejo - 92107 Stage (11:00 - 11:40)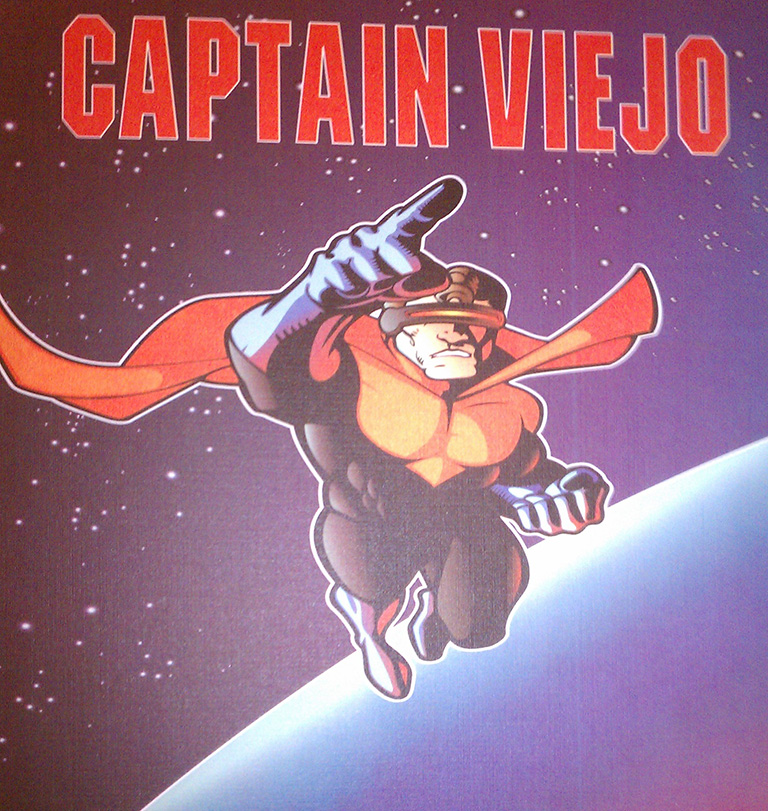 Captain Viejo consists of: Lance V. on bass and vocals, Matt F. on drums and vocals, Mike V. on guitar and vocals
The Captain Viejo band has been entertaining and leaving their mark on the San Diego music scene for sometime now. They are a force to be reckoned with. They have played such venues as: Winston's, Lestat's, The Bancroft, Ocean Beach Restaurant Walk, Adams Ave. Street Fair, The Casbah, Downtown, just to name a few. Also heard on 91x Loudspeaker Show. And though they have only been together for a couple of years, they bring over 20.
---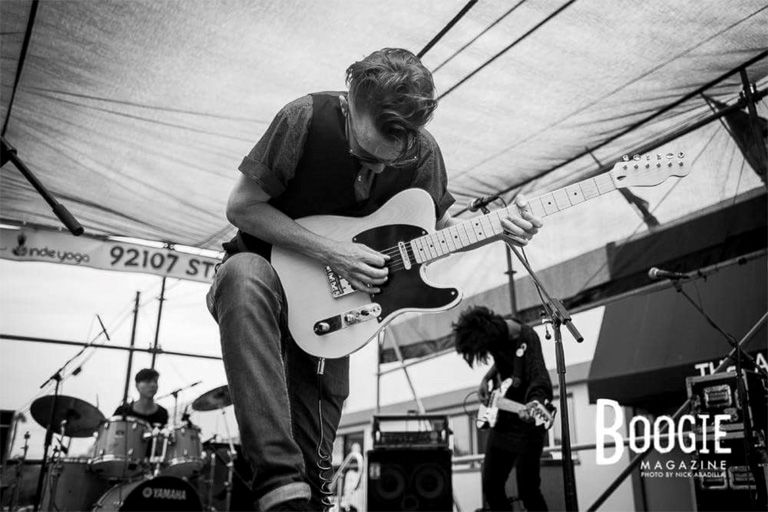 The Stolen Hubcaps is a rock and blues band based in San Diego, California. It features: Miles Head on vocals/guitar, Brent Jensen on drums and Joseph Hoang on bass.
---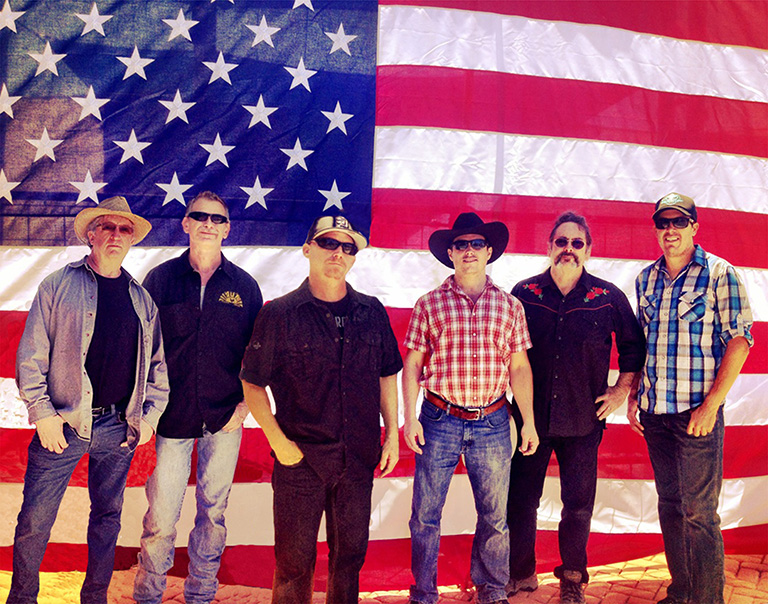 Country Rockin' Rebels - Up from a dusty California horizon, come the Country Rockin' Rebels. The Rebels mix old school lyrical charm with hot guitars and a solid rhythm. They are a live musical journey that tears through the history of country, blues and rock 'n roll mixing classic covers with solid, endearing original material. They are indeed as their motto states: "Too rock for country and too country for rock."
---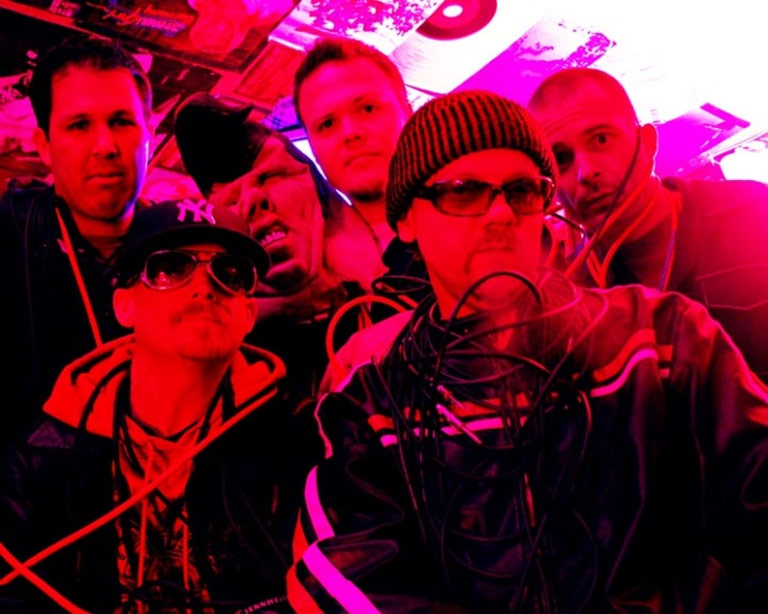 Gritty arena rock meets rave party.
---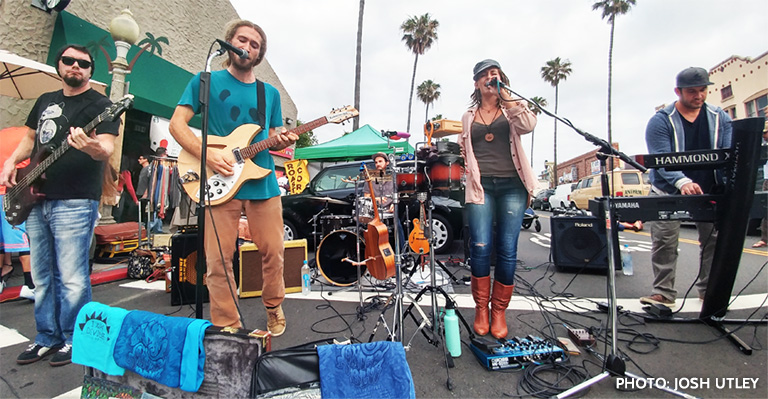 The Moves Collective is a driving force in the US music scene, supporting ideologies, companies and non-profit groups that propel sustainability, community building and positivity for our future.  Through our timeless musical experiences, we invite audiences to celebrate life, community, culture, and collaboration. 
As young leaders in today's music industry and eco-revolution, we push boundaries creatively and consciously to promote limitless possibilities and remind audiences of the present moment. This ripple effect of awareness is our goal; inspiring our audiences to positively impact their local communities, to contribute positive change globally.
.
---
Dubbest - 92107 Stage (6:00 - 7:30)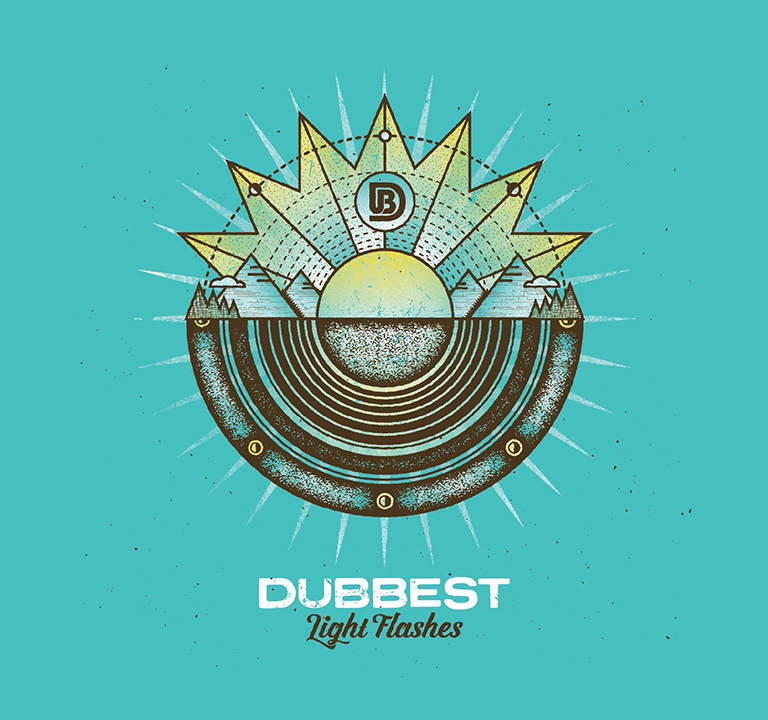 The young guns of Boston reggae, Dubbest, release Light Flashes on July 7, 2015
Since 2009, Dubbest has been forging its own path through the heavily forested reggae landscape, expertly infusing roots traditionalism with a refreshing improvisational savvy that calls to mind not only the studio experimentation of pioneering dub producers Osbourne "King Tubby" Ruddock and Lee "Scratch" Perry but also the real-time exploration of jam bands like the Grateful Dead and Phish. As friends in high school, guitarist Andrew MacKenzie, singer/melodica player Ryan Thaxter , bassist Sean Craffey, guitarist Cory Mahoney, and drummer Kyle Hancock shared a love of pop-punk and ska, bonding over bands like Black Flag, until they caught wind of Augustus Pablo's 1974 dub classic Ital Dub. This was the gamechanger that set the stage for their current musical approach: using introspective, spacious bass and drum grooves to anchor a thickly-textured interplay of instruments, vocals, and timbres. With their third album, Light Flashes, Dubbest is poised for national recognition.
.
---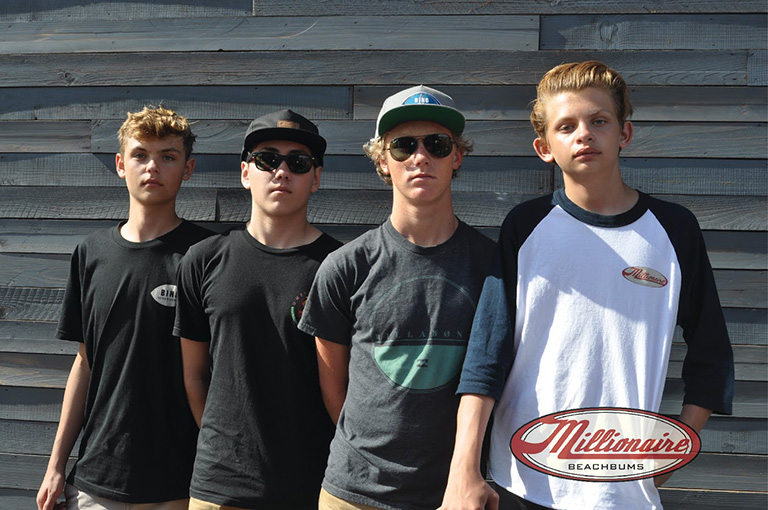 We've been playing together since 2013 when we discovered our love of surf and rock music. Since that time, our original music has evolved into a diverse blend of soulful rock, surf, reggae and blues adding our own modern, often hard charging sound. Since our debut album Shorebreak in 2015, we have focused on creating original music, releasing more singles in 2016 and 2017. Our unique sound spans all ages and has audiences on their feet wanting more. You can find our music on iTunes, SoundCloud, Spotify and Pandora. Check out more on Instagram, Snapchat, Twitter and Facebook.
---
Stone Horse - Bacon Sun Stage (11:00 - 11:40)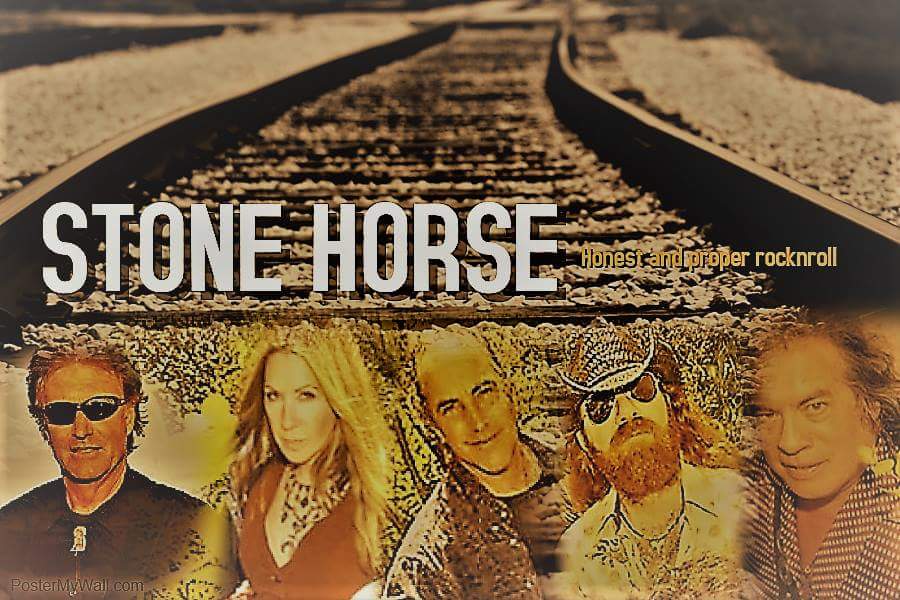 We are Stone Horse, a San Diego based hard driving, ground pounding yet sophisticated Rock N Roll Band ready to bring our show to your stage!
Adhering to traditional Rock N Roll roots, our cover songs will get people on their feet but our originals is where we REALLY shine. If Rock that harkens from an era of true Musical Masters is what you're looking for, look no further, Stone Horse will fit that bill!!!
You not just hear our tasty licks, you not just see our pretty faces, you'll feel Stone Horse in your Rock N Roll Soul! It's what we live for!
---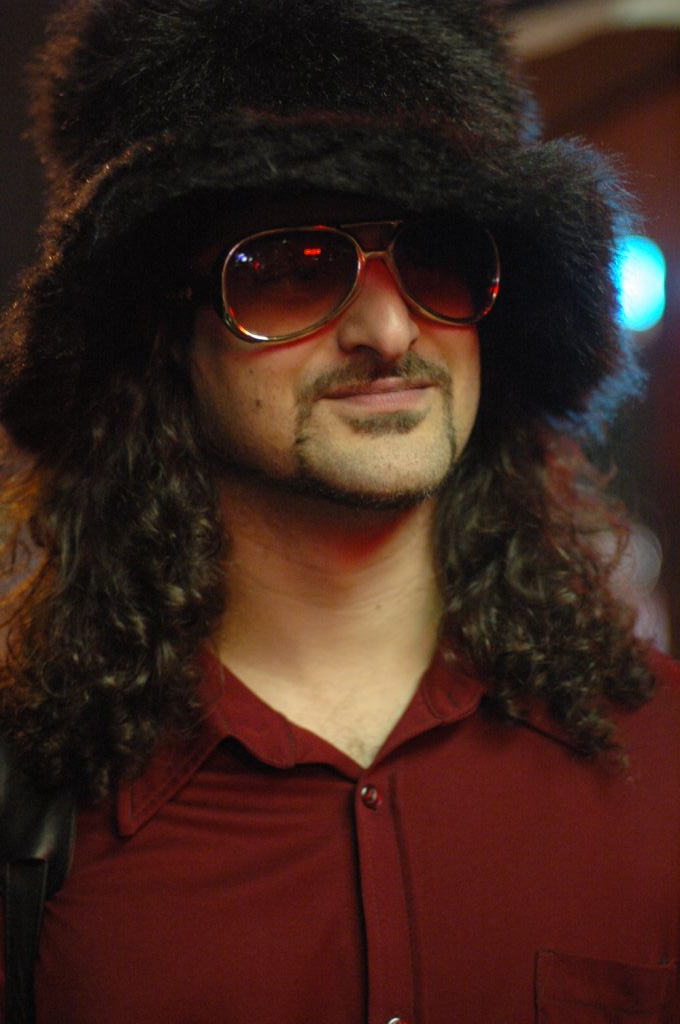 The Jefferson Jay Band plays fun, uplifting music with a groovy message of hope and love. Jay is also MC on the Main Stage at the 2017 OB Street Fair, his 4th year in that post. Jay also hosts Open Mic at Winston's Wednesdays from 6-9PM. His YouTube project, "Operation 365," is the largest daily video project in Internet history and he has produced his unmatched "24 Hours of Free Music" concerts, on four occasions. Fluent in many genres, The JJB features Jay's wife, Leanne Pearl, on drums, world-class trumpeter Paul Ruiz, bassist Orion Boucher, and keyboardist Kip Forde. Jefferson Jay has 6 albums that are currently available on iTunes, Spotify and at www.jeffersonjay.com.
---
True Stories - Bacon Sun Stage (1:30 - 2:30)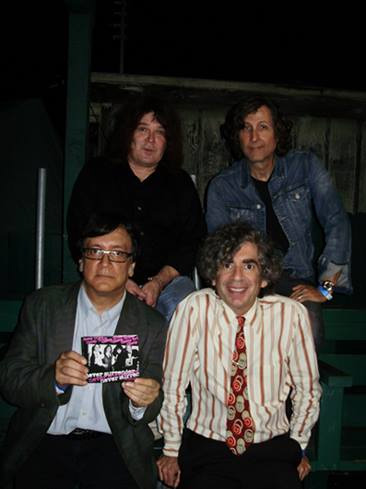 Bart Mendoza & True Stories is a classic styled pop group, featuring four music scene veterans: Bart Mendoza (vocals,guitar) , David Fleminger (keys,vocals, guitar) , Danny Cress (drums) and Billy Fritz (bass).
---
Jeff Berkley - Bacon Sun Stage (3:00 - 4:00)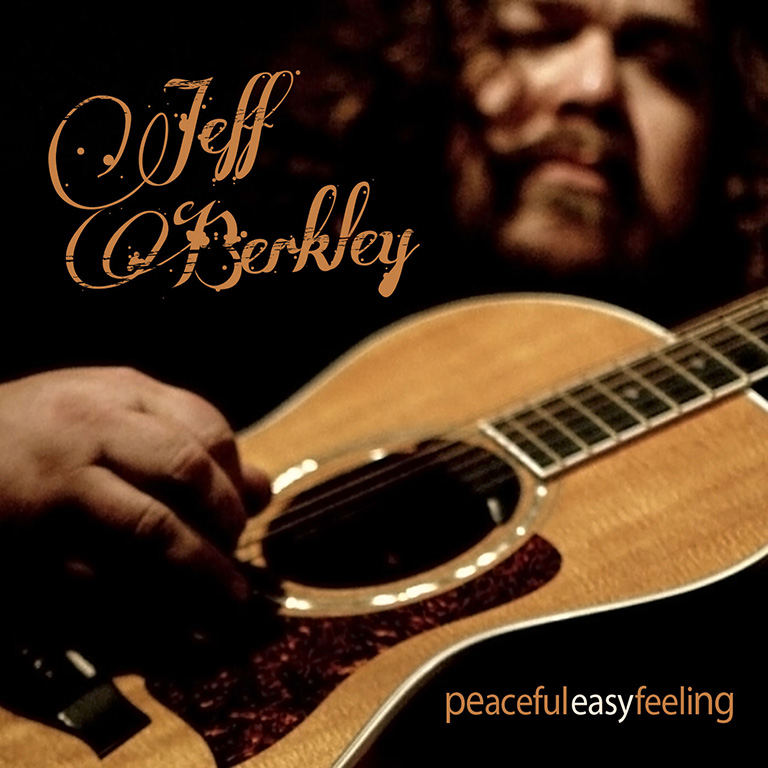 As a founding member of Berkley Hart, Citizen Band, and the Joel Rafael Band, as well as a highly sought after live and session percussionist, Berkley got his chops early. At 13, Berkley was behind the drum kit, laying down tracks on recordings that his father was producing with Andy Mingione. In junior high and high school, Berkley performed in various popular alt-rock bands in southern California. When he was just 22, he co-produced the first Joel Rafael Band album and his love for the art of production grew from there..
---
Cardinal Moon - Bacon Sun Stage (4:30 - 5:30)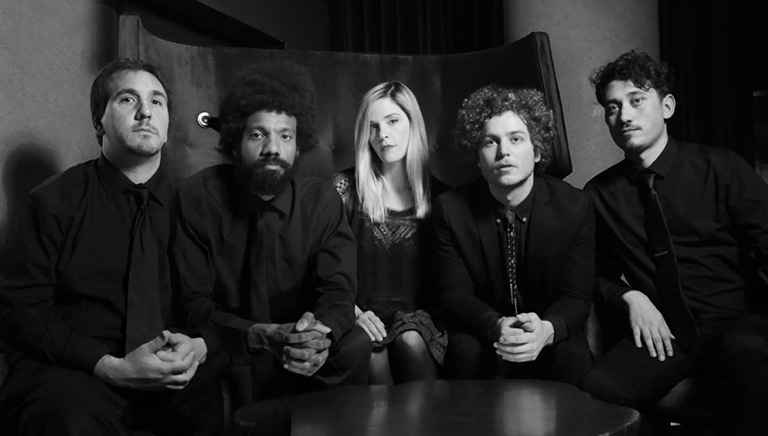 ---
The Routine - Bacon Sun Stage (6:00 - 7:00)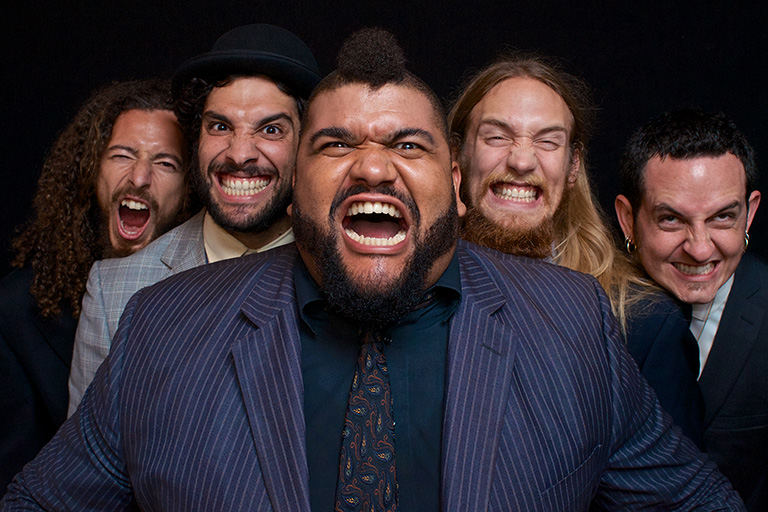 Hailing from San Diego, California, The Routine is a five-piece rock collective that defies categorization in today's genre-driven media cloud. A sonic melting pot of electric blues, soul and world styling, they are not simply a band—and they are anything but "routine". Russell Ramo, guitar player and son of Syrian immigrants, explains, "Just by looking at us, you see the story of global artistic culture: Black, White, European, Middle Eastern and Latino. We epitomize diversity and the strength of its unity. Each of us contributes a unique flavor, while still respecting the unified sound of empowering and uplifting music."
---
Alyssa Walker - Artists Alley Stage (10:00 - 10:45)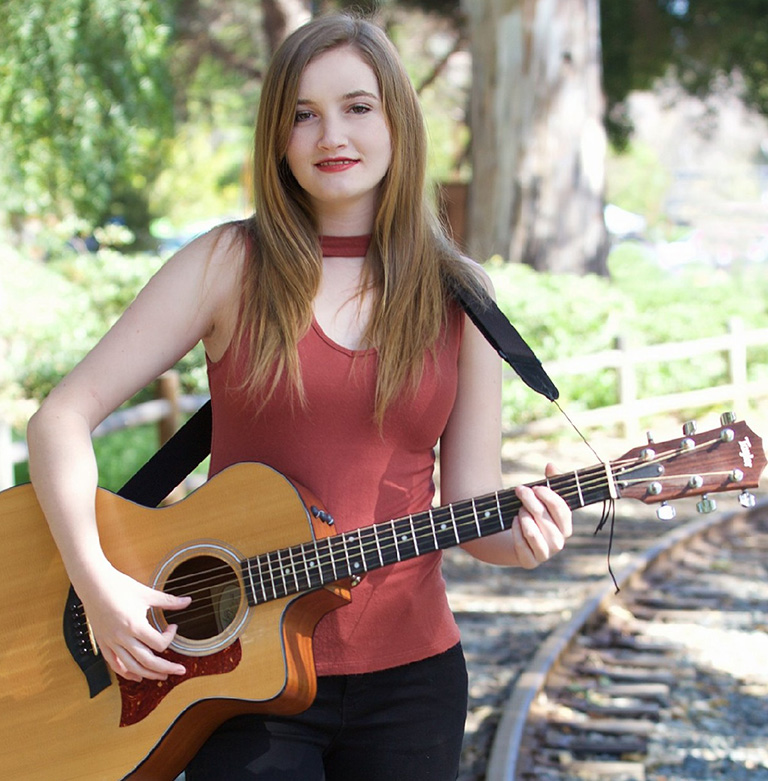 Alyssa Walker is a singer-songwriter and acoustic guitar player.  She developed a love for writing songs at a young age and currently has written over thirty original songs which she performs on a regular basis at venues throughout San Diego. Her lyrics not only tell a story, but are relatable to her fans, as many have reached out to Alyssa to tell her that her song "struck a chord" with them.  Her music can be described as pop, indie, folk, country and Americana.  She can also play a wide-range of covers from all different genres.  More info at www.alyssawalkermusic.com.
---
Ryan Staniszeski - Artists Alley Stage (11:00 - 11:45)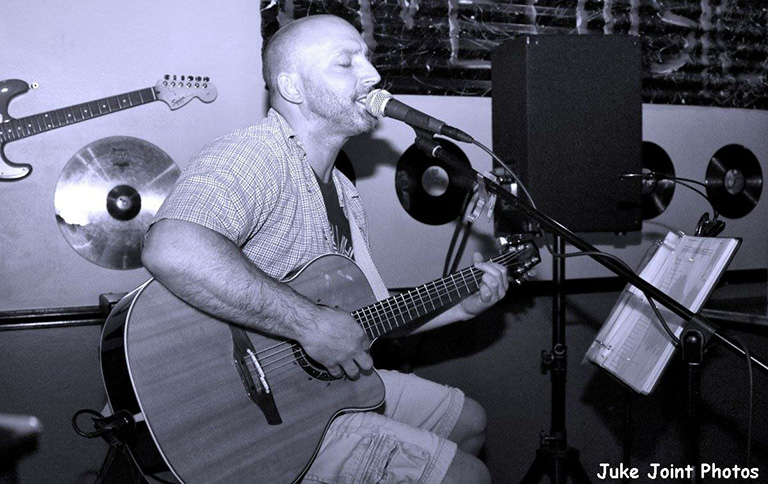 A sonic menagerie of melodic original music and acoustic rock spanning the 60's, 70's, 80's, and 90's..
---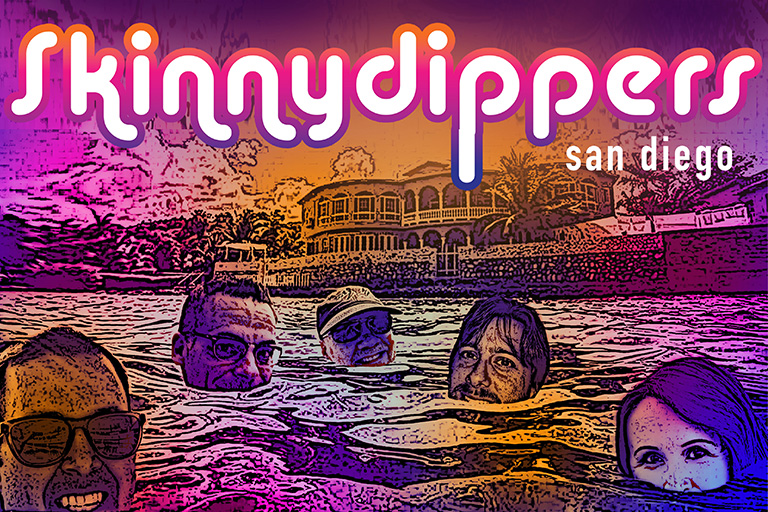 The Skinnydippers are an acoustic guitar based rock band equally influenced by Americana music and world music. Largely an incarnation of the former award-winning San Diego-based Grams, the group has jumped back in to playing after taking a hiatus for several years. Prolific and proficient, the Skinnydippers energetically deliver a set list of original music and their own unique readings on covered material that is vast with influences and decidedly non-obvious. The group (when it played as the Grams) enjoyed airplay across the US, Japan, and Europe. They earned 5 nominations and two wins for Best Americana Group over a span of four years in the San Diego Music Awards.
---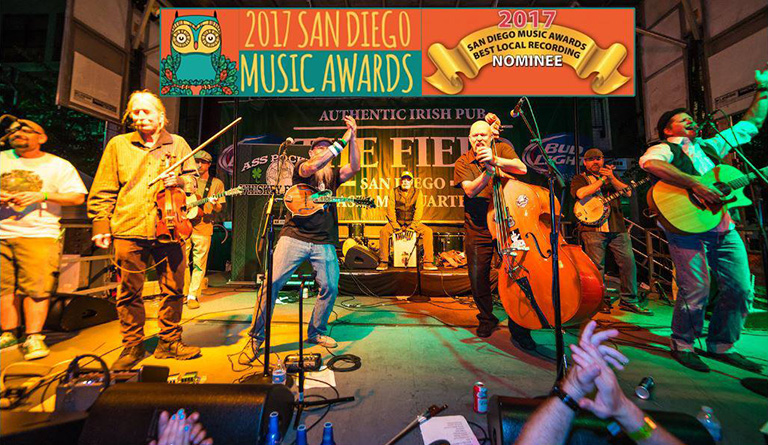 Mix one part  New Riders Of The Purple Sage, one-part Chieftains, three parts Dropkick Murphy's, and a pinch of Mojo Nixon. Shake vigorously. Add a pitcher of the house Micro-brew, chased by a flask of Jameson Irish Whiskey, and stir. Voila! You have The Ass Pocket Whiskey Fellas!
If you throw in a tavern audience, the chemical reaction is magic. The APWF are a crowd-pleasing band, taking requests, as they banter with their fans. They blend Irish Folk with Country-Rock to foot stomping perfection. Their blend of Guitars, Mandolin, Banjo, Tin Whistle, Fiddle, Accordion, Upright Bass, and Harmonica, supported by thumping percussion that keeps any place energized. Download our tunes, come see us or get our CD's on iTunes or Amazon! But whatever you do, get some Ass Pocket Whiskey Fellas!
.
---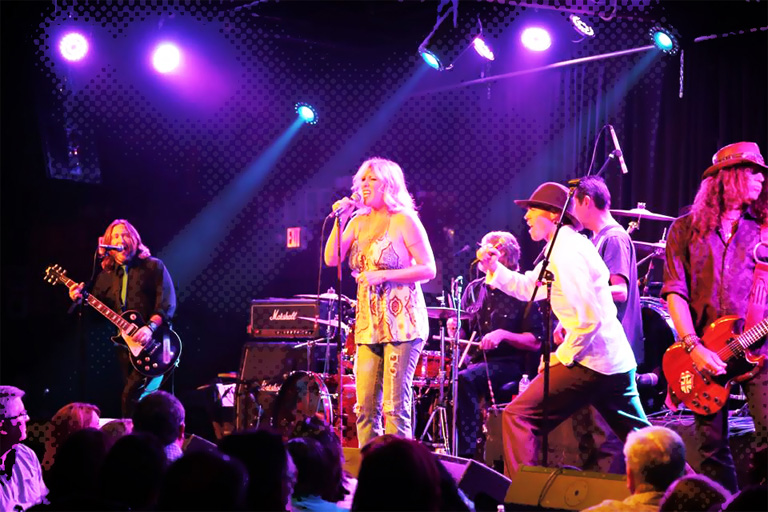 Temple of the Dad (TOTD) is a Ocean Beach Hard Rock band made up of San Diego Dads and one mom who donate their earnings to local schools music programs and other worthy causes. With your help and support Temple of the Dad will continue to thrive...and Rock On!
---
Mango Habanero - Artists Alley Stage (4:30 - 5:30)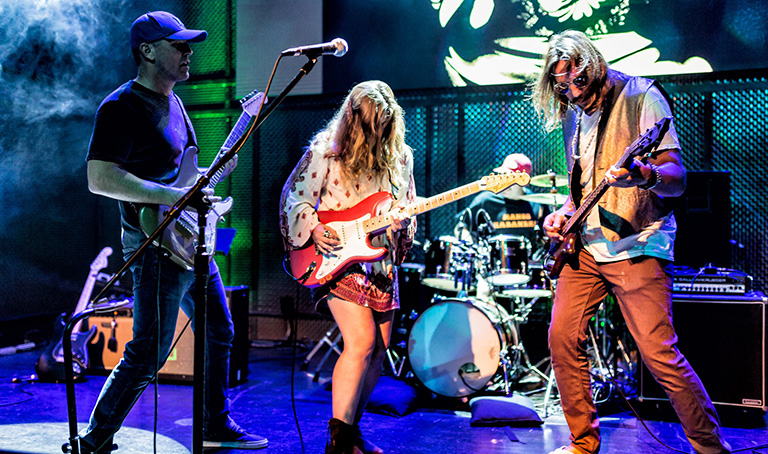 Mango Habanero is not just a salsa! This sweet and spicy band will rock any venue with their incredulous Alternative Rock, Reggae, Funk, Ska & Jam of originals and covers! Mango Habanero started in Ocean Beach as a father and daughter duo and has slowly escalated into a full four piece band often accompanied by congas and horns.
---
Lexington Field - Artists Alley Stage (6:00 - 7:00)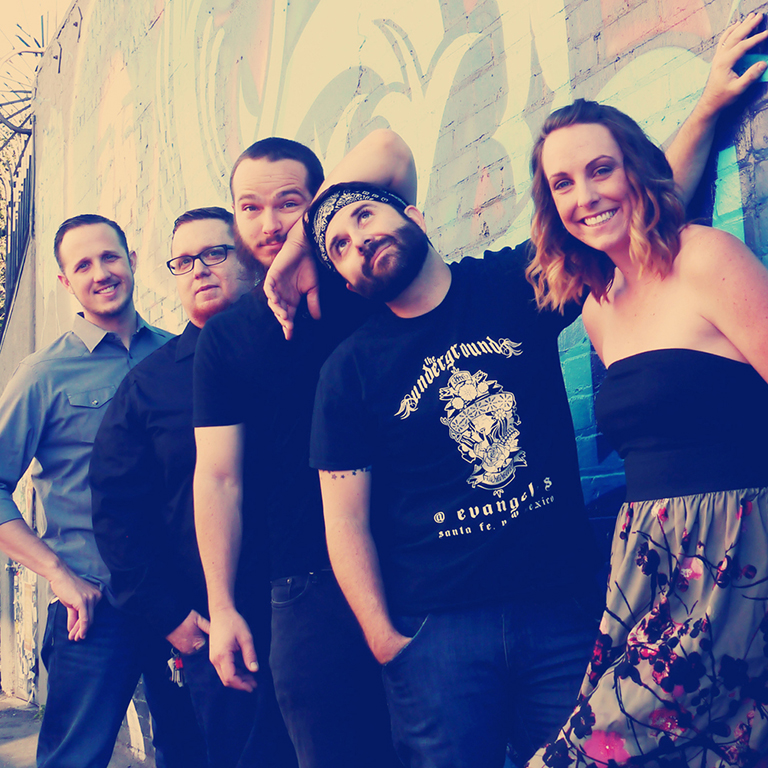 Lexington Field is a Fiddle Rock band from San Diego, CA. Formed in 2009, they have played hundreds of shows, including three national tours. They have released five albums: Old Dirt Road (2011 LP), Poor Troubled Life (2012 EP), No Man's War (2013 LP), Greenwood (2015 LP), and Redwood (2016 EP). Lexington Field is rock music with a fiddle right in the epicenter. Their original sound and high energy live show is something you don't want to miss!  Cheers!.
---
Gemini Junction - Wonderland Stage (10:00 - 10:45)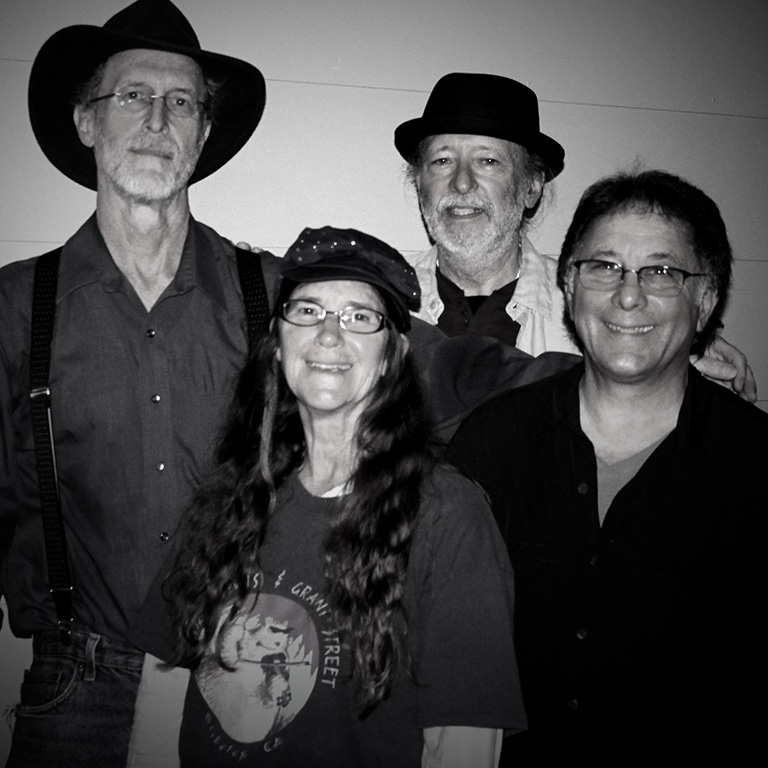 Gemini Junction is JT Moring, Annie Rettic, Richie Strell, and Rocky Smolin. They play a mix of acoustic American roots music. Lots of fiddle, harmonica, guitar, banjo, and upright bass; occasionally kazoo, spoons, dulcimer. They play original tunes, and bring old songs into the new millennium, sometimes kicking and screaming.
---

Hoedown on the Hill is a group of Bluegrass, Country, and Honky-Tonk musicians from several local bands, including "The Homesick Hitchers," "Pushin' Rope," "All Right," and "The Low Hangin' Fruit." Their music features foot-stomping string band originals and old timey traditional and fiddle tunes.
---
Cairo Beats - Wonderland Stage (12:00 - 12:45)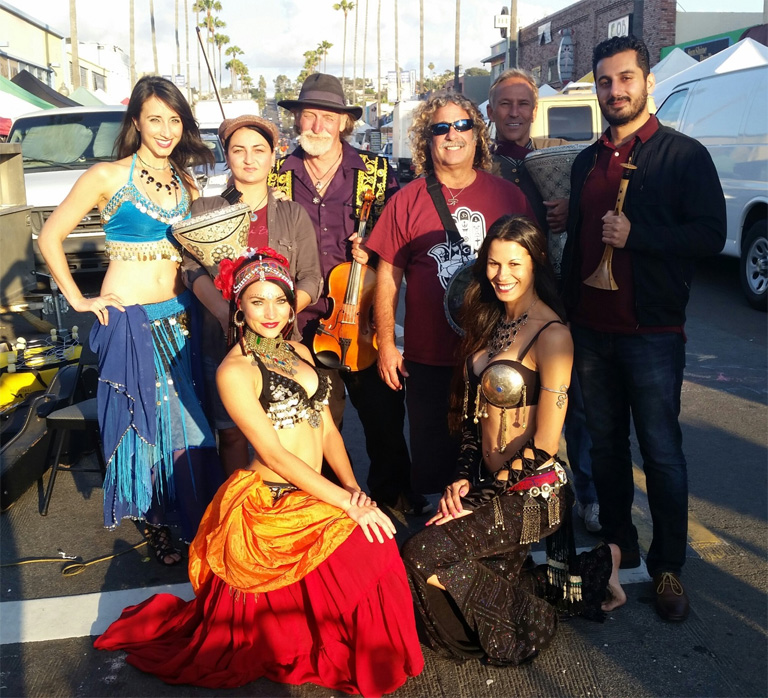 Cairo Beats is a Middle-Eastern percussion and music group led by Worldbeat Center instructor Frank Lazzaro. Regulars at the Ocean Beach Farmers' Market, their lively performances can best be described as unusual and exotic. They will be joined as always by their lovely belly dancers and other surprises.
---
The Sea Monks - Wonderland Stage (1:00 - 1:45)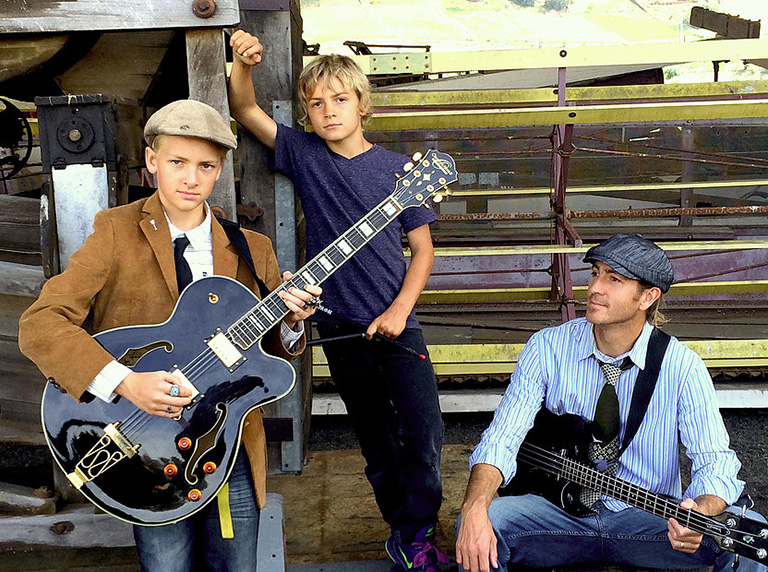 The Sea Monks are a family band of funkabilly bandits (rockabilly and blues with a twist of funk).  The band includes Noah Kapchinske (age 14) on guitar and vocals, Kai Kapchinske (age 11) on drums and vocals, and Dad (old) on bass.  The Sea Monks have been spreading their jive sauce around San Diego since 2015.
---
Lead Pony - Wonderland Stage (2:00 - 3:00)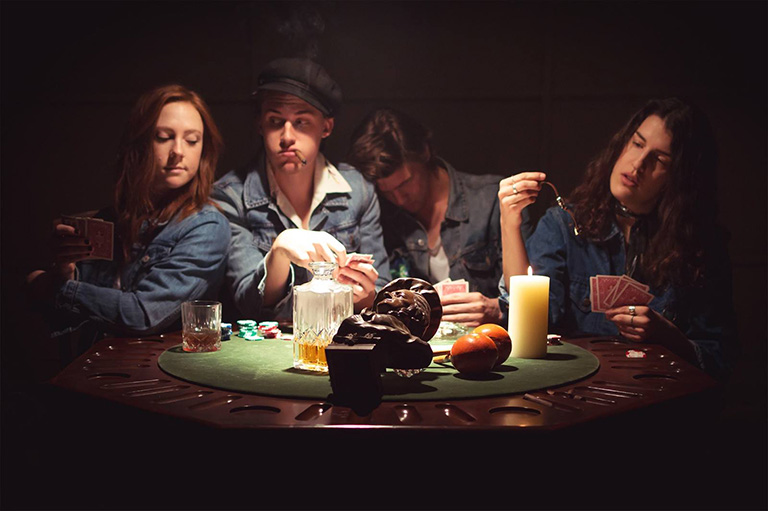 From what depths could a band like Lead Pony surface? How is true inner peace reached and scratched onto paper? And further, translated to the kind of sonic experience that can turbulently kick you around and equally embrace you? The four eager individuals that comprise this band are constantly looking for the answers. For now, the truths will be delivered via the Lead Pony brand of rock and roll..
---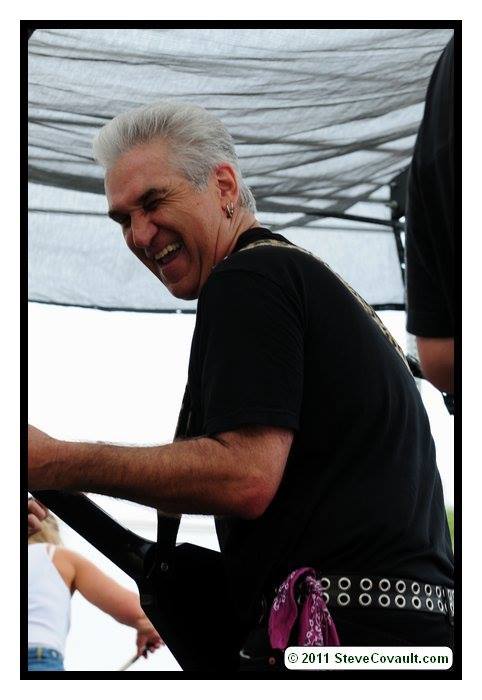 Veteran Guitarist/Singer/Songwriter & native San Diegan and OBcean Dave Gilbert rocks the OB Street Fair for the 6th straight year with Sha Na Na's Tim Butler on Bass and former Jonny Strayhorse drummer George Nelms.
---
Markland - Wonderland Stage (5:00 - 6:00)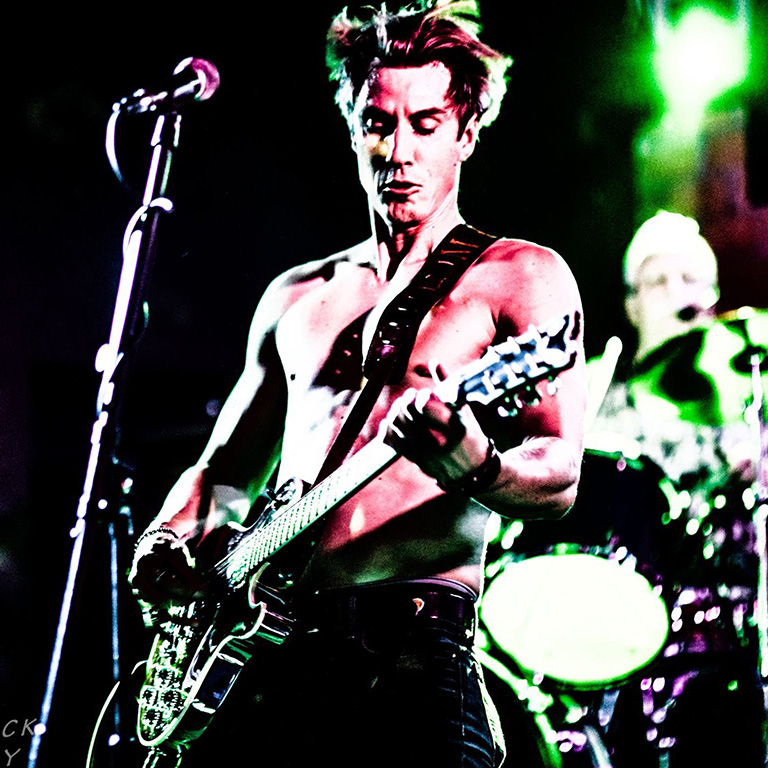 Aaron Markland is an original Beach/Rock/Reggae artist from Ocean Beach, CA. His music has a variety of influences including Jack Johnson, Otis Redding, and Slightly Stoopid. Always a beach party, spreading good vibes. New album "Tide Break" out June 2017! www.AaronMarkland.com.
---