There will be five stages of nonstop music throughout the day at the 38th Annual OB Street Fair. Music genres will include acoustic, rock, blues, alternative, Americana, and more. The audiences will be entertained by musicians from everywhere - including right here in our own backyard. The 2017 lineup is coming soon - check back here for details!
Bands: Applications are available! To apply to play the 2017 OB Street Fair, send your info/press kit to info@oceanbeachsandiego.com by March 31.
2016 MUSIC LINEUP
MAIN STAGE
---
92107 STAGE
---
RAGLAN SUN STAGE
---
ARTISTS ALLEY STAGE
---
WONDERLAND STAGE
---
Mango Habanero - Main Stage (11:00 - 12:00)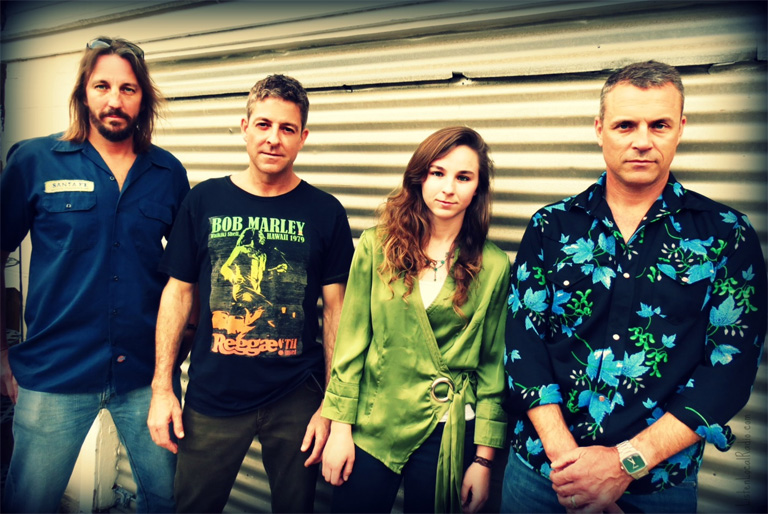 Mango Habanero is not just a salsa! This sweet and spicy band will rock any venue with their incredulous reggae, ska, funk, rock, originals and covers! Mango Habanero is a local band from Ocean Beach, California. Many say we have a unique Southern California sound and style, so come on out to a show and see for yourself! We are known for our upbeat feel good vibe, and we love to have a good time. We are always keeping things spicy and sweet, so have a taste and enjoy!
---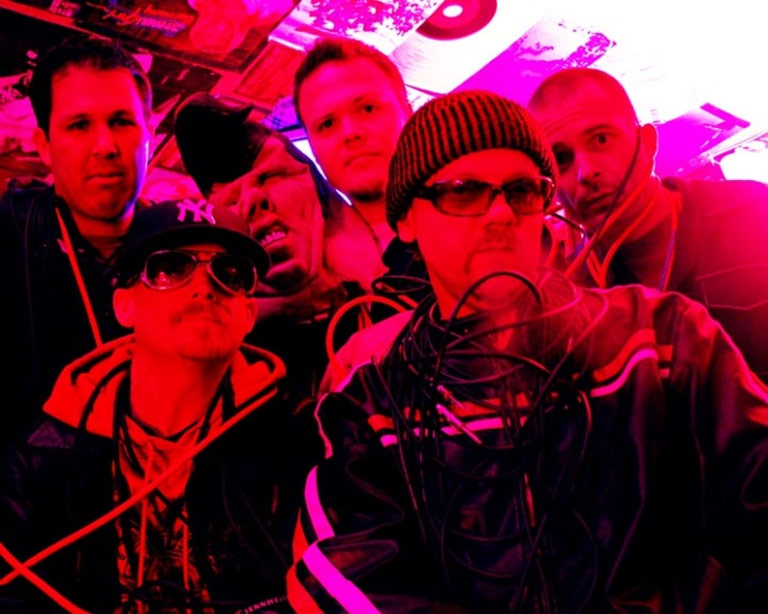 Gritty arena rock meets rave party.
---
CitySide - Main Stage (1:45 - 2:30)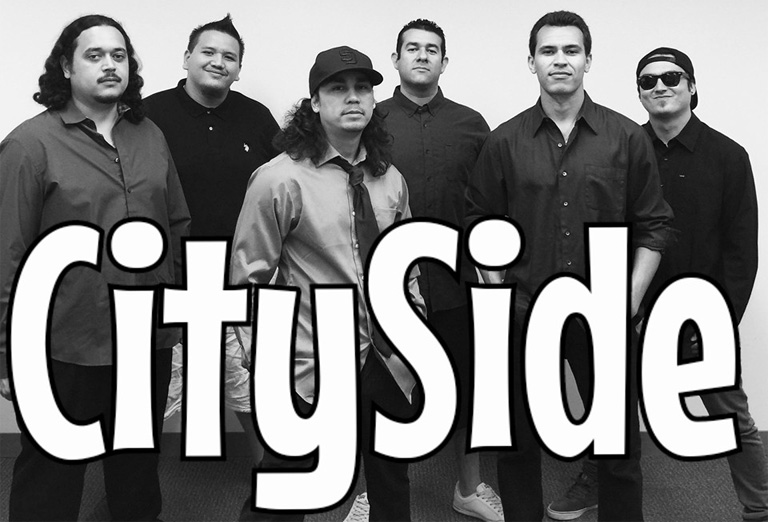 CitySide gives you an experience like no other! With feel good Island Reggae mixed with a touch of Pop and R&B, the 6 piece band rocks the crowd with a number of original music guaranteed to make you want to dance. Lead singer/songwriter Kekoa Tsukiyama along with brother vocalist duo William and Stephen Harris are quickly becoming known for their sweet 3 part harmonies. Add in dual threat keyboardist and lead guitarist Daniel Aila with Bassy Kyle Leach and veteran drummer Tony Saenz and these guys are destined for greatness.
---
Bassics - Main Stage (3:00 - 3:50)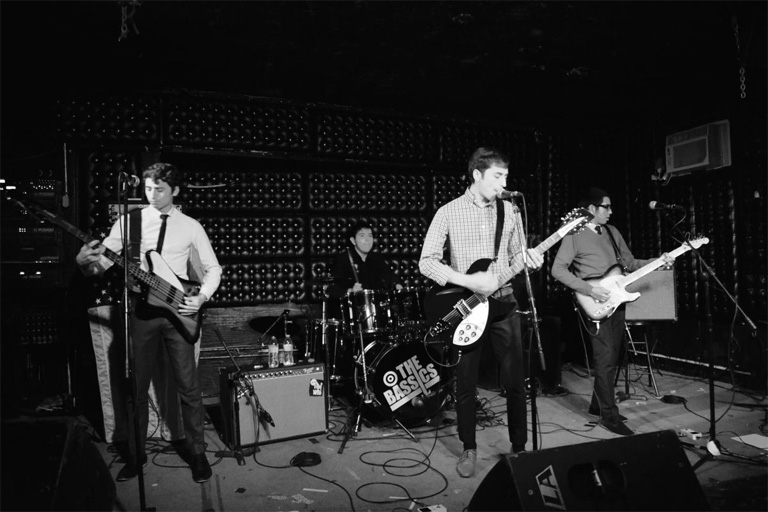 ---
Bang Pow - Main Stage (3:50 - 4:20)
Bang Pow is an indie dance band, a dance party with sincerity. Bang Pow blends synthesized leads and textures with catchy hooks over a steady pace of dance beats to create a unique sound reminiscent of bands like LCD Soundsystem and the Yeah Yeah Yeahs.
---
Routine - Main Stage (5:40 - 6:30)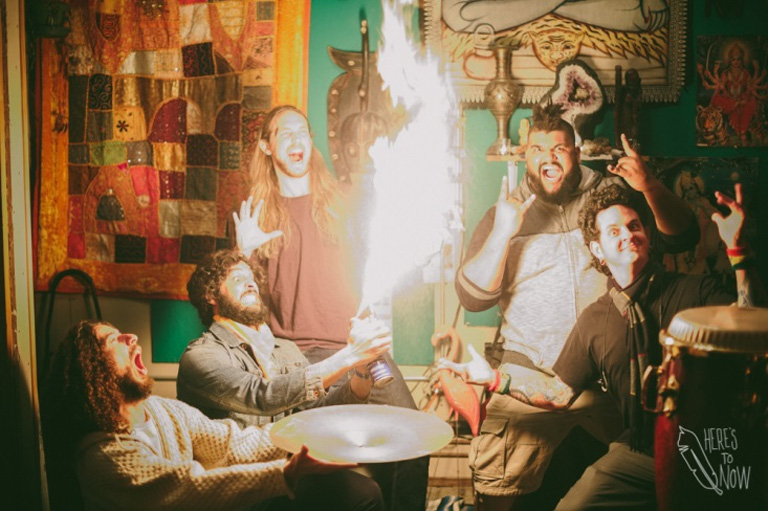 Hailing from Barrio Logan in San Diego, CA, The Routine is a five-piece rock collective that defies categorization in today's genre-driven media cloud.
---
Vokab Kompany - Main Stage (7:00 - 8:00)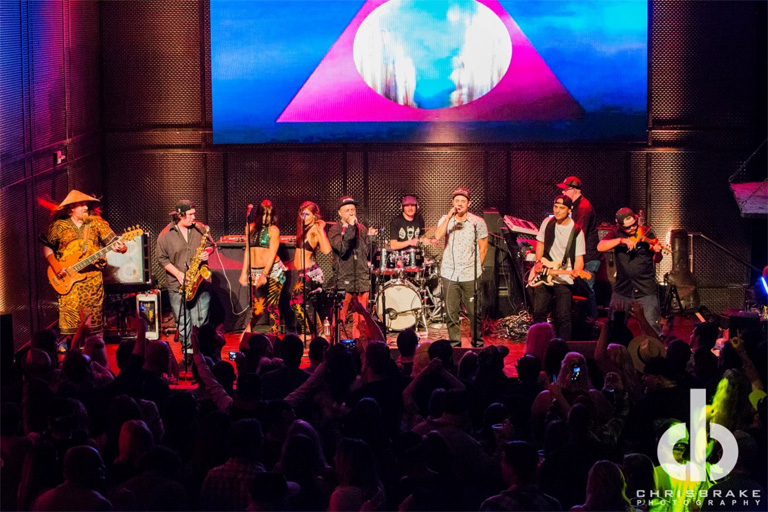 Vokab Kompany is a genre-defying masterpiece of sound comprised of vocalists Rob Hurt and Burke Baby. With live accompaniments by their four-piece band, they use heavy synths, guitars, bass and drums to create an innovative sound that blankets audiences and leaves them in a musical stupor. While maintaining a rigorous touring schedule, the San Diego natives have also found themselves as hometown favorites, garnering recognition at the San Diego Music Awards and winning several awards including best Hip Hop album and best Hip Hop performance. An interesting feat for a band that could just as easily be called Electronic, funk or rap in the same breath.
---
Kris Wott and the OB Sharps - 92107 Stage (10:00 - 10:40)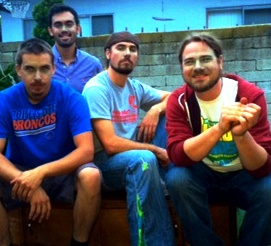 Kris Wott and the OB Sharps are excited to kick off the festival with a high energy set for the OB Community. OB Sharps consist of Andrew Wott, Cody Christian and Carlos Morales. There may be some surprise guests so be sure to rise and shine OB!
---
Stone Horse - 92107 Stage (11:00 - 11:40)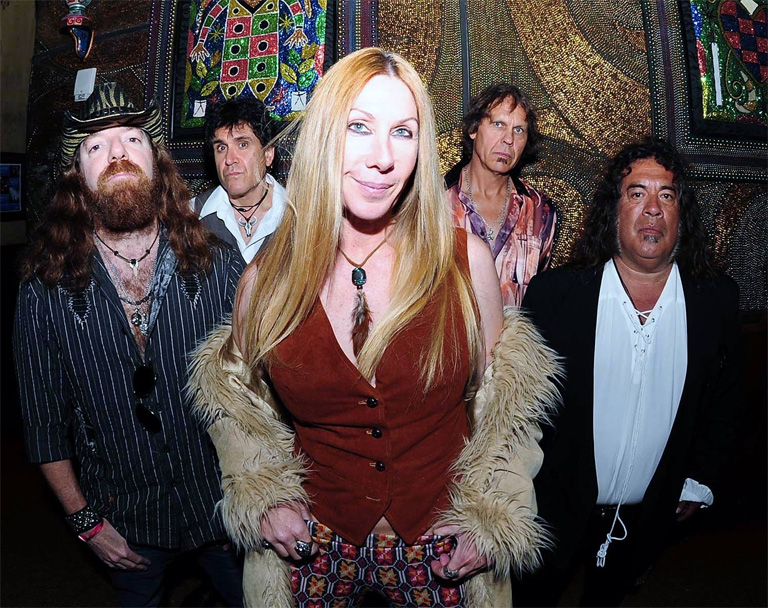 Based out of La Jolla, California, Stone Horse is your local proverbial rock band. One summer day, after a chance meeting at Windansea Beach in 2009, co-founders Carlos Rodriguez (guitarist) and Danielle Spade (lead vocals) decided to put their musical heads together and created what later became known as Stone Horse.
---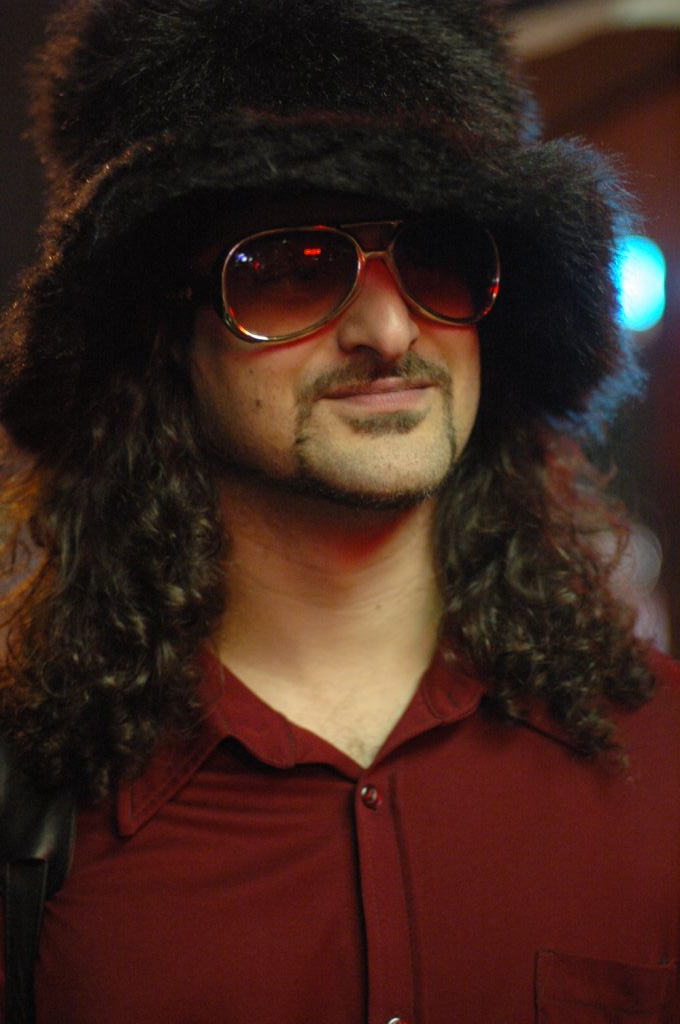 The Jefferson Jay Band plays eclectic music with a positive message of hope and love. This fabulous band featuring Jay's wife, Leanne Pearl on drums, Paul Ruiz on trumpet, and much more. Jay hosts Winston's Wednesday Welcome Open Mic, weekly from 6-9PM and his 3 videos a day YouTube project, Operation 365.
---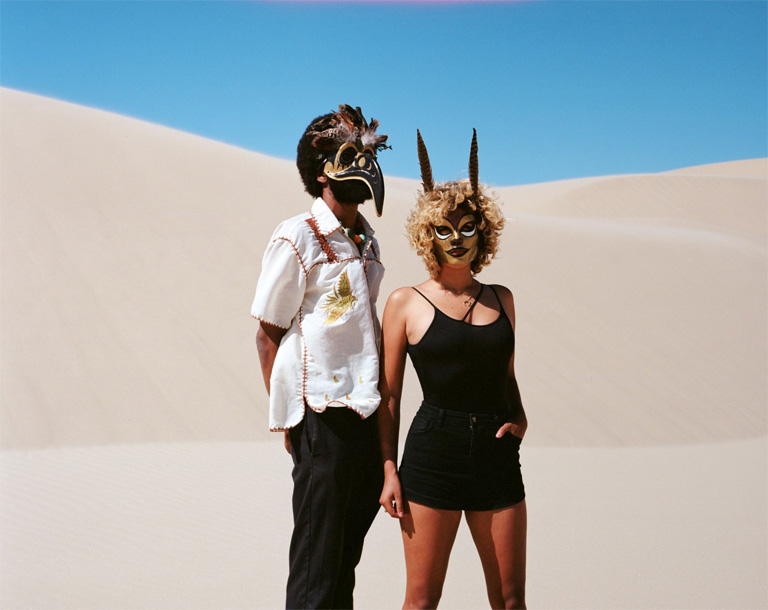 Influences: The Beatles, David Bowie, Iggy Pop and the Stooges, The Stranglers, Animal Collective, Portugal. The Man, Grizzly Bear, Timber Timbre, Dead Man's Bone
---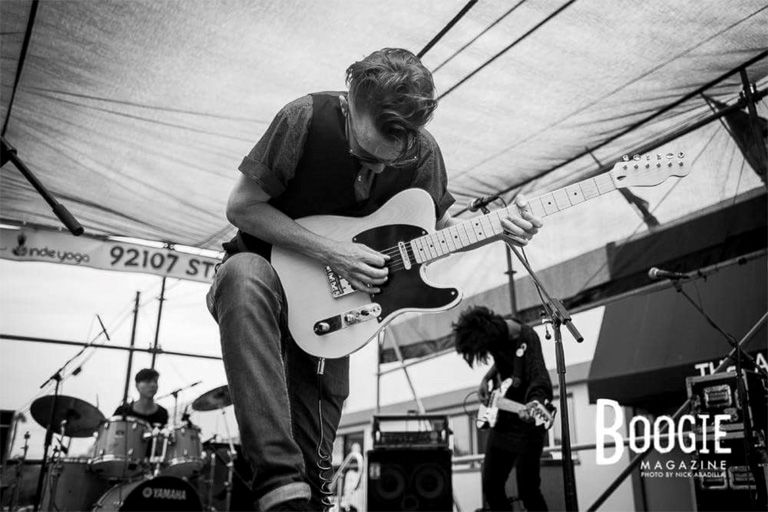 The Stolen Hubcaps is a rock and blues band based in San Diego, California. It features: Miles Head on vocals/guitar, Brent Jensen on drums and Joseph Hoang on bass.
---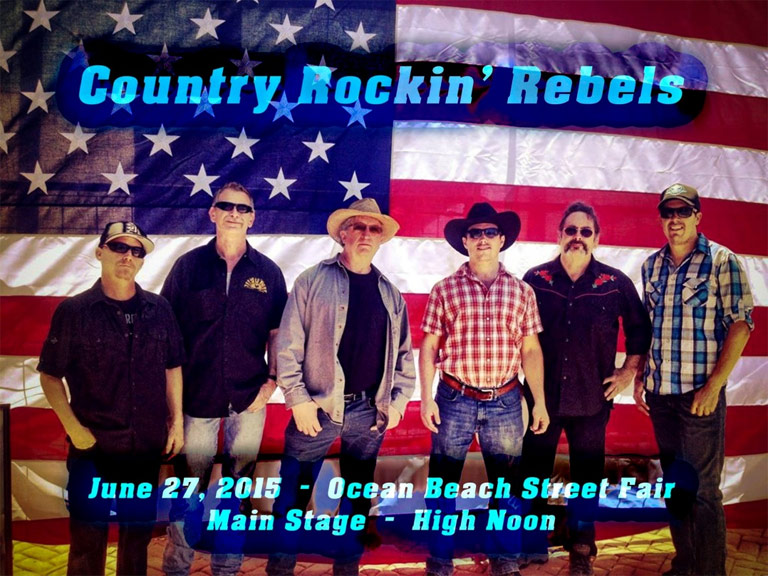 Country Rockin' Rebels - Up from a dusty California horizon, come the Country Rockin' Rebels. The Rebels mix old school lyrical charm with hot guitars and a solid rhythm. They are a live musical journey that tears through the history of country, blues and rock 'n roll mixing classic covers with solid, endearing original material. They are indeed as their motto states: "Too rock for country and too country for rock."
---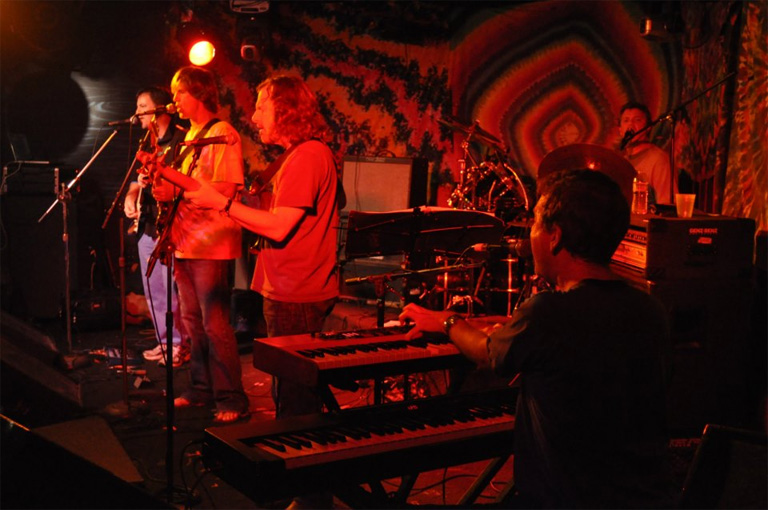 High Voltage, crowd inspired, improvisational rock and roll featuring the music of The Grateful Dead.
---
Paige Koehler - Raglan Stage (10:00 - 10:40)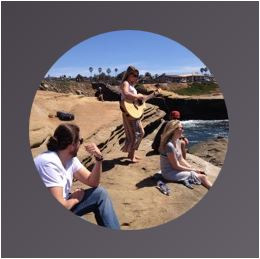 21 years old going back and forth from NJ to CA.
---
Ginger Cowgirl - Raglan Stage (11:00 - 11:40)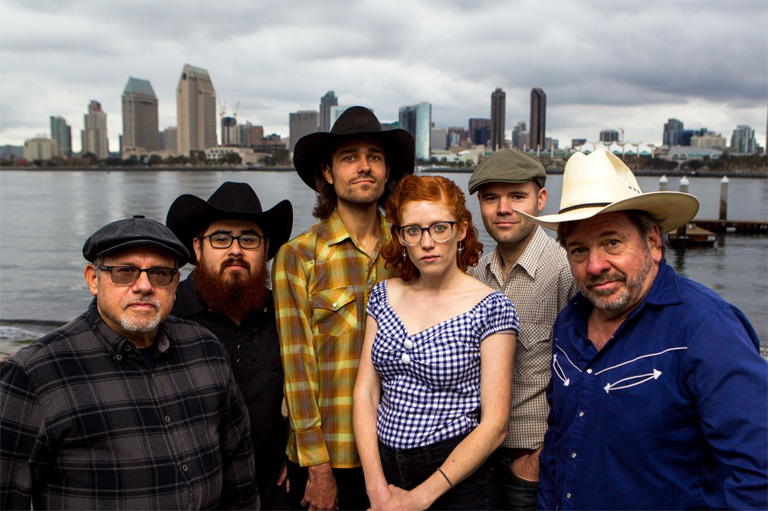 Ginger Cowgirl (aka Stacy Antonel) fronts this 5-piece country band dedicated to early Nashville and honky-tonk music. From legends like Johnny Cash and Patsy Cline to lesser-known country greats, we cover a wide range of country & early rock 'n' roll styles.
---
T. Ray Boogie - Raglan Stage (12:00 - 1:00)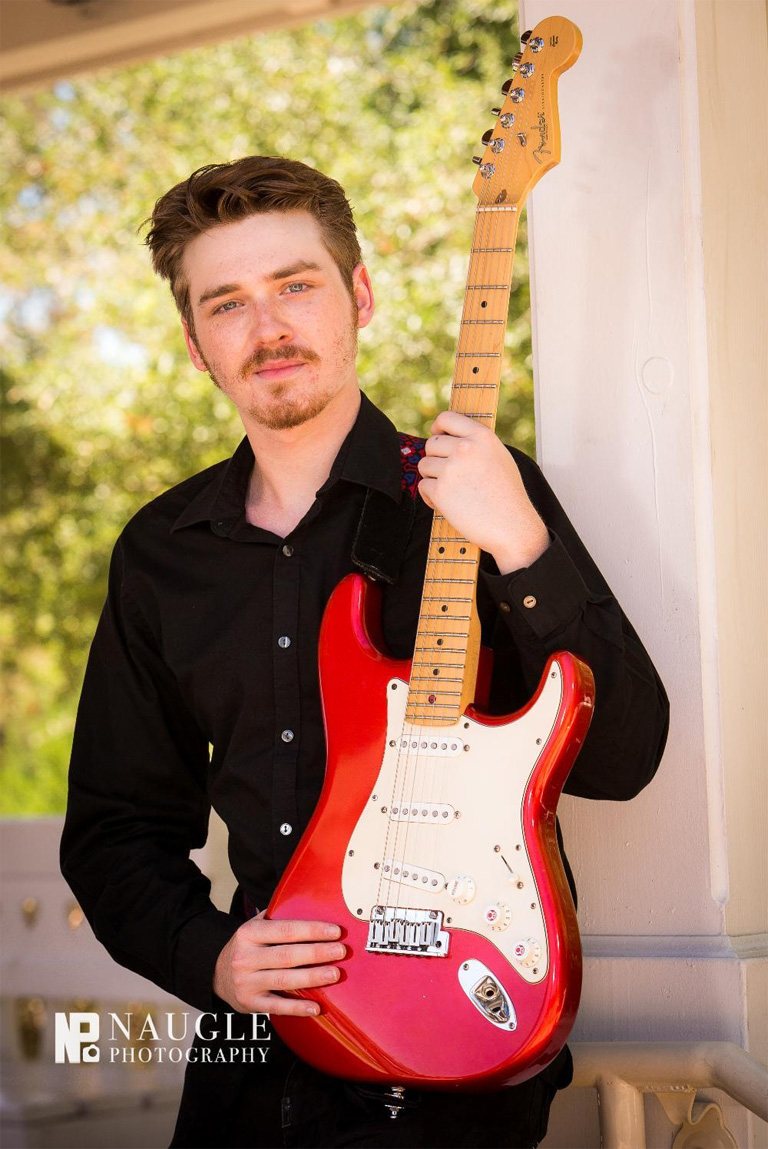 It was at the age of  seven when Tyler Ray Davidson first picked up a guitar, an acoustic which had been an X-mas gift to his brother, Jimmy. His father showed him a few songs and he picked them up immediately. Years later a then only 12 year old Tyler was already playing professionally when many bands started to hire him. Before the age to even enjoy a beer, his record stands impressive having played with Dennard Clendenin(BBBB), Mike Mitchell, Breezin', Chet and Committee, Will Street Blues, The Road Dogs, Breezin', Alex Gomez, Hoodoo Blues Band, Stony B Blues, J Street Horns, Positive Company, Mark Madruga, Bill Ray, Kevin Kooper, Michael Minor, and The Bayou Brothers just to name a few. It is far clear though who Tyler has grown to admire the most in his career. That is Bill Magee, whom took Tyler under his wing at 13 and showed him a whole new side to playing the guitar.
---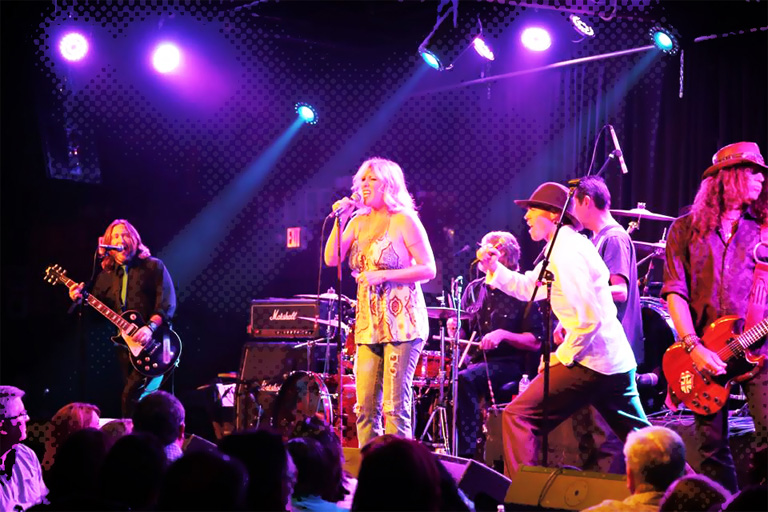 Temple of the Dad (TOTD) is a Ocean Beach Hard Rock band made up of San Diego Dads and one mom who donate their earnings to local schools music programs and other worthy causes. With your help and support Temple of the Dad will continue to thrive...and Rock On!
---
True Stories - Raglan Stage (3:00 - 4:00)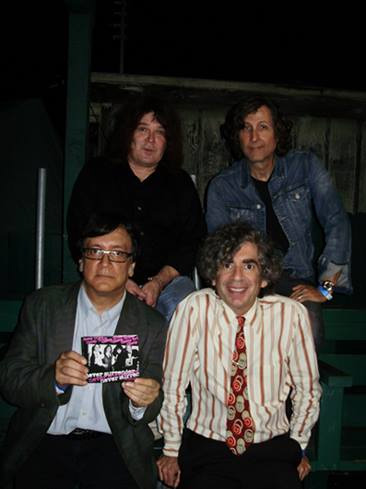 Bart Mendoza & True Stories is a classic styled pop group, featuring four music scene veterans: Bart Mendoza (vocals,guitar) , David Fleminger (keys,vocals, guitar) , Danny Cress (drums) and Billy Fritz (bass).
---
Leyva - Raglan Stage (4:30 - 5:30)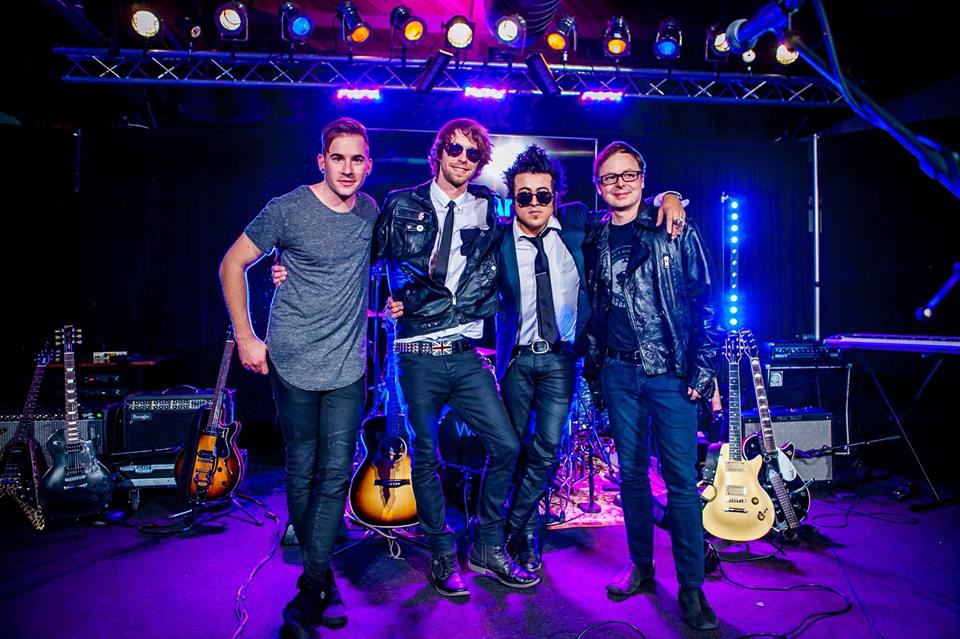 FRESHLY ARRIVED FROM THEIR 2016 ROCK CITY WEST COAST TOUR, Christopher Leyva &The Falling Doves w special guest Skyler Lutes and more will be delighting OB with song highlight's from the tour and a few Beatles Covers and fan favorites.
Chris Leyva of the Falling Doves, captures the catchy pop styling of Lennon/McCartney and the true American rock roots.
The influence that the Beatles has on Leyva's sound makes a prominent stance in his music. The live show brings you through a state of nostalgia and leaves you in a satisfied stage of lust; with the catchy Beatles-like melodies throughout the album and just a touch of rock-n-roll the album brings you in moods and vibes of those bands like Stereophonics, The Verve or Blur.
---
Jet West - Raglan Stage (6:00 - 7:00)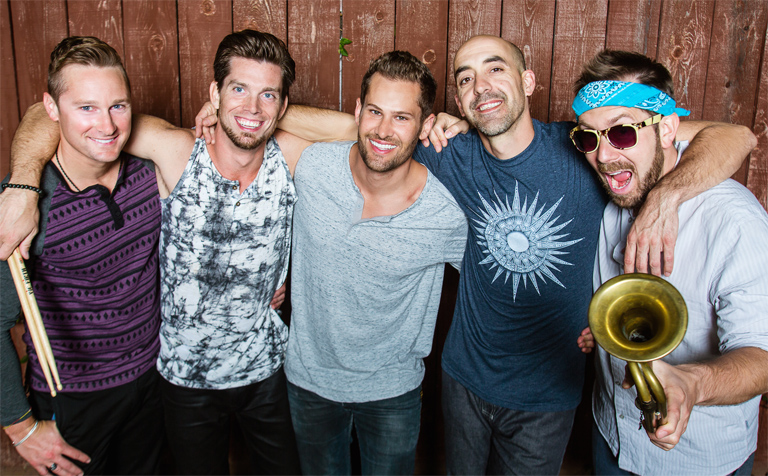 Jet West launched their career in the fall of 2009 as an independent beach rock band. The band's varied musical style fuses traditional rock with elements of reggae and hard rock, a sound born from the beaches of San Diego. Jet West has shared the stage with such big names as Slightly Stoopid, Pepper and Collie Buddz.
---
Jesus Gonzalez - Artists Alley Stage (10:00 - 10:40)
Genre: Acoustic, Psychedelic, Visionary Music.
---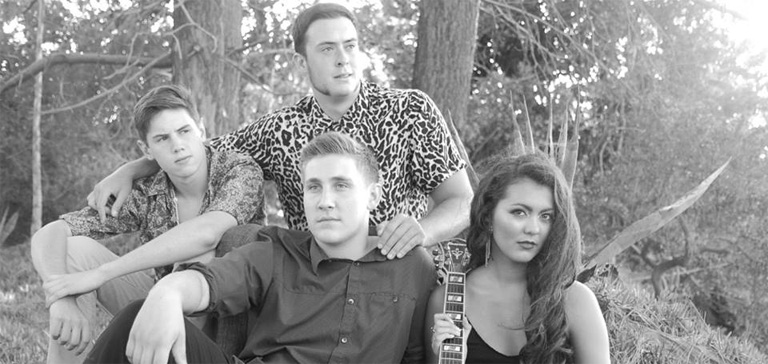 Sharing original music and creativity-Band punch!
---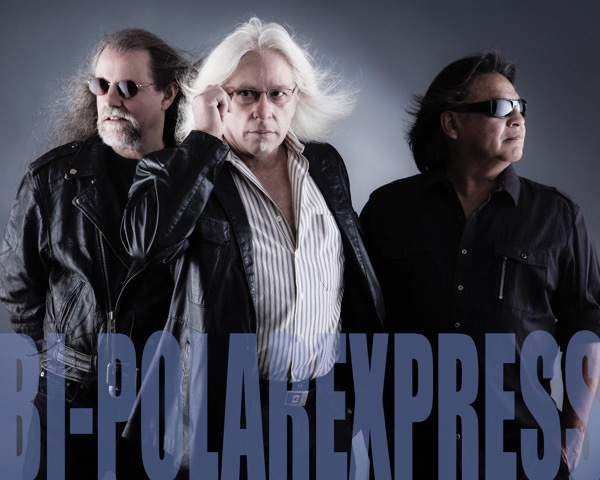 After over 3 years of non-stop performing at more clubs and events than they can count, the Bi-Polar Express, a 3 piece power house trio led by drummer Steve Douglas, Lead Vocalist & Bass of David Jett and lead guitarist, Joe Torres, continues to entertain audiences with their own brand of hard driving blues with some classic rock often thrown in for good measure.  The Bi-Polar Express performs with its' mission to get your toes tapping and your feet dancing to the groove.
---
Cairo Beats - Artists Alley (1:30 - 2:30)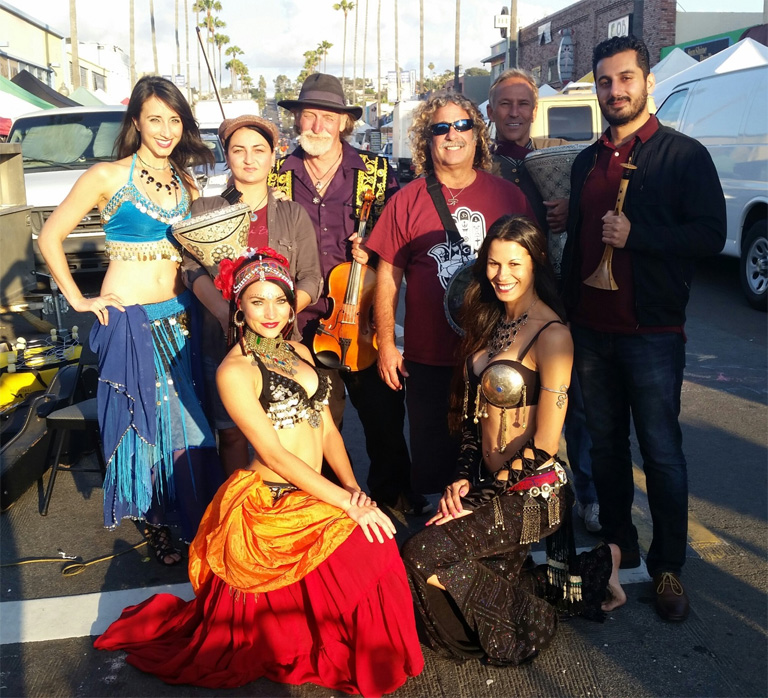 Cairo Beats is a Middle-Eastern percussion and music group led by Worldbeat Center instructor Frank Lazzaro. Regulars at the Ocean Beach Farmers' Market, their lively performances can best be described as unusual and exotic. They will be joined as always by their lovely belly dancers and other surprises.
---
Almost Young - Artists Alley Stage (3:00 - 4:00)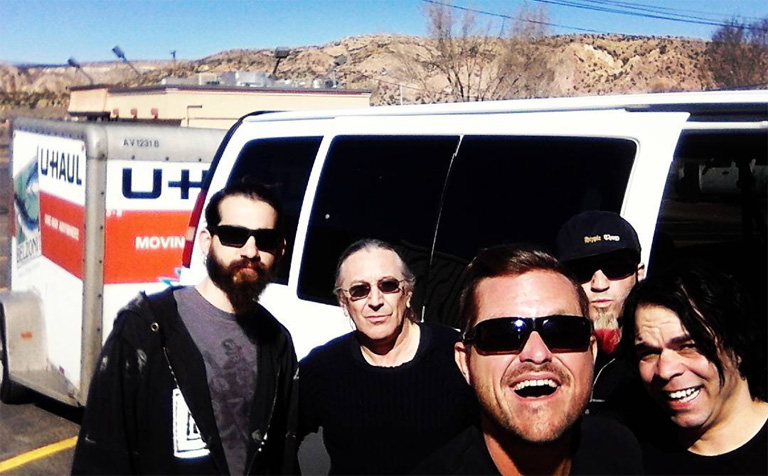 Almost Young is a singer/songwriter signed to Hollywood boutique record label Blue Elan. His first single "Before I Die" is now on iTunes, Spotify, etc.
---
Quel Bordel - Artists Alley Stage (4:30 - 5:30)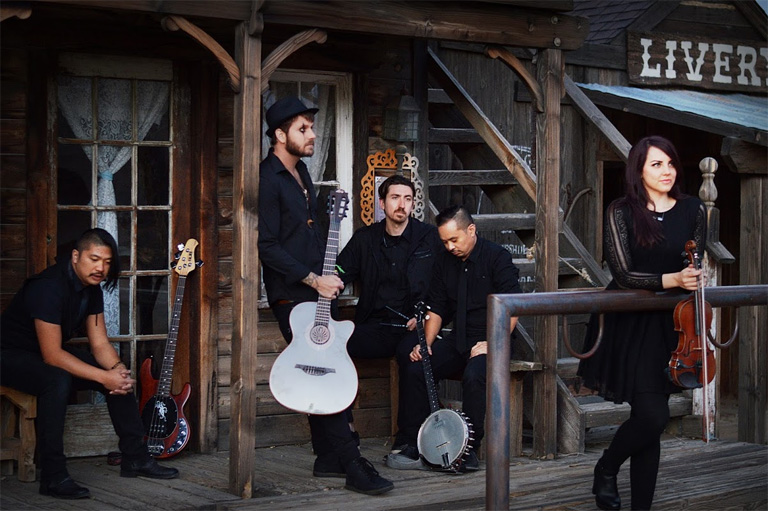 Five-piece acoustic world punk band QUEL BORDEL! was formed in San Diego, CA in 2013. After two and a half years, multiple releases, and hundreds of shows, they have made a dent in the local and international music scene. Just after the release of their first full-length CD "Caravan Treasures", nominated for Best World Music Album by the 2015 San Diego Music Awards, QB! reveled in a three-week international festival tour with French folk group BandàpArt. Noted for their wild performances and danceable beats, QB! has headlined sweaty, high-energy shows at House of Blues Mainstage and the Casbah, and has performed at the Get Shamrocked festival three years in a row, most recently as the direct support for the Young Dubliners. With several television slots, new music, and regional touring, they will certainly be busy until their next international tour slated for summer of 2017. Keep an eye on the Future Concerts section to find out when they are coming to you!!
---
The Hips - Artists Alley Stage (6:00 - 7:00)
---
Gemini Junction - Wonderland Stage (10:00 - 10:45)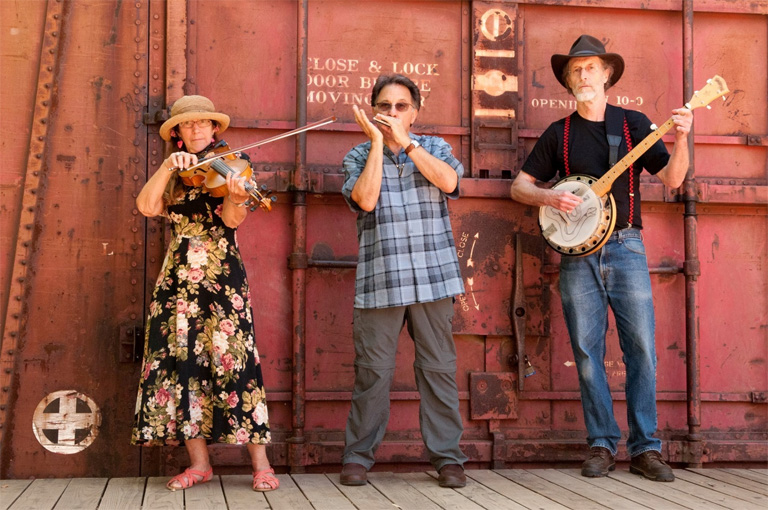 Americana, bluegrass, Irish, Celtic, folk,blues & originals.
---
Sirens Lure & Pirate John - Wonderland Stage (11:00 - 11:45)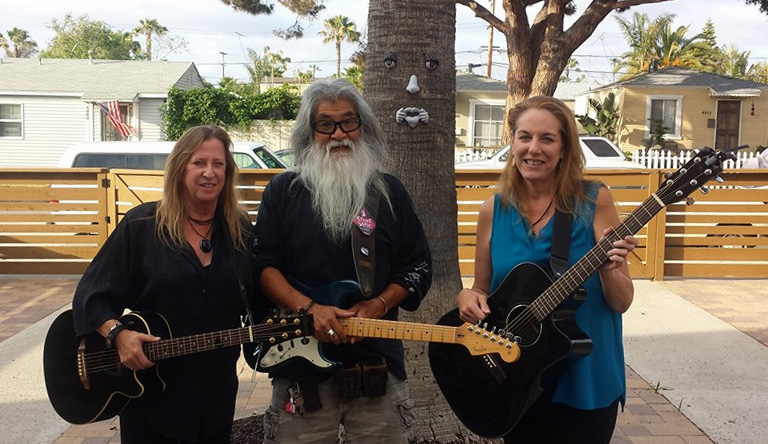 Sirens Lure is an acoustic trio, consisting of Marian Yamauchi and Sheri Stoltzfus, with our Pirate John on lead guitar. Our set list concentrates on classic covers with harmonizing vocal arrangements. Sprinkled into the mix are some less known covers and some originals. Marian & Sheri founded Sirens Lure, with Chelsea Flor (RIP). Venues have included Mission Bay Marina Deli, Winston's, Humphrey's Backstage Lounge, Manhattan's, Hennessey's, and many more. Sirens Lure is also regularly seen at Ocean Beach Restaurant Walk & OB Street Fair. Marian, Sheri and John have continued to play together with various groups/projects such as Roxx and The Hips. John is also in the rock cover band, The Scavenger's.
---
Peter Hall - Wonderland Stage (12:00 - 12:45)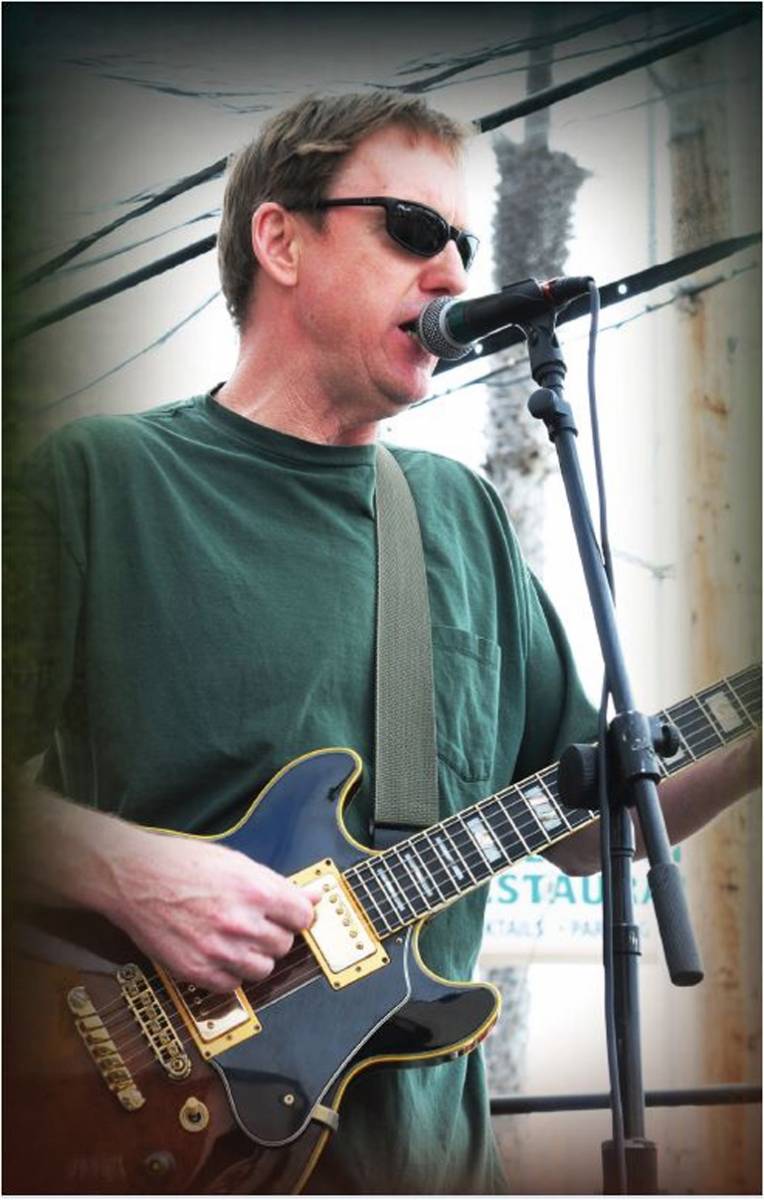 Peter Hall has been an active participant in the local music scene playing clubs, coffee houses and other venues around Southern California. In the singer-songwriter tradition, he maintains both his solo-acoustic and electric ensemble careers. The best influences from Rock & Roll, Blues, Folk and Country Music have helped shape Peter's sound into one uniquely his own.
---
John Tafolla - Wonderland Stage (1:00 - 1:45)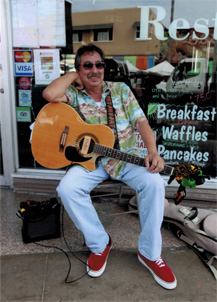 Guitarist John Tafolla, local musician and songwriter, while in high school played with Rosie and the Originals and opened for the Rolling Stones. While playing with the Mustangs, they opened up for Tina Turner.  John being from Ocean Beach has played many local restaurants and social affairs. With his band the Insights in 1966, he played at the opening celebration of the OB Pier.
---
Soul Arch - Wonderland Stage (2:00 - 3:00)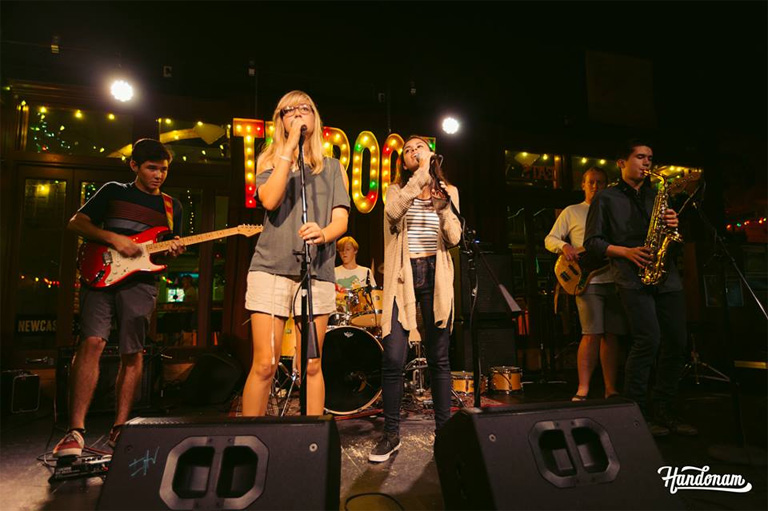 Soul Arch is a classic rock and funky blues band from Point Loma, San Diego CA.
---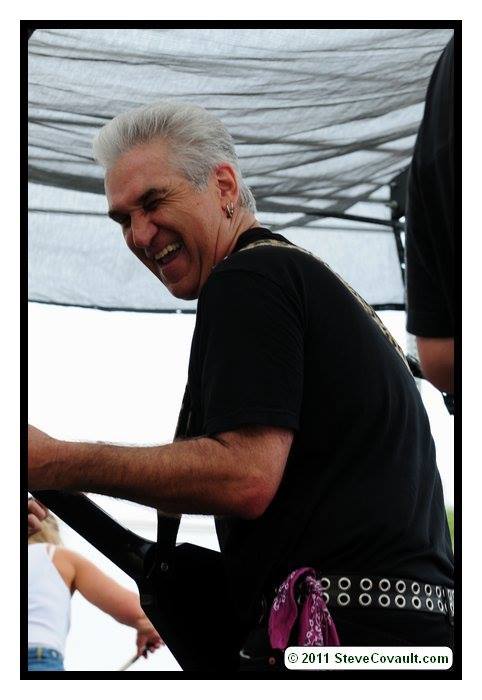 Veteran Guitarist/Singer/Songwriter & native San Diegan and OBcean Dave Gilbert rocks the OB Street Fair for the 6th straight year with Sha Na Na's Tim Butler on Bass and former Jonny Strayhorse drummer George Nelms.
---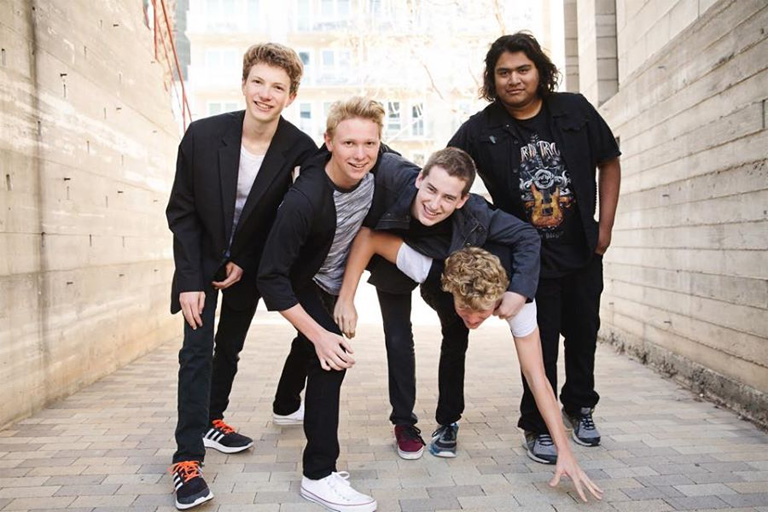 The Santana Brothers are a high energy band who play your favorite songs from the 50's to today's Top 40, some of their music influences include; Santana, Black Sabbath, Green Day, Daft Punk, Bruno Mars, Toto, The Black Keys, Stevie Ray Vaughn and Guns n Roses. The band has performed at San Diego's top clubs; House of Blues, Lestat's, The Loft @UCSD and Hard Rock Cafe, The San Diego County Fair, Rock 'n' Roll Marathon, numerous Street Fairs and Community events as well as private parties and corporate events. The Santana Brothers have been featured on KUSI, Fox News and "En Vivo" cable television show.
---