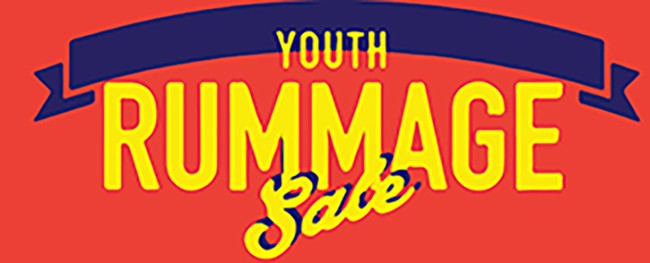 Rummage Sale 2015 at Point Loma Community Presbyterian Church
Youth Rummage Sale Needs Your Help!
 
The Youth Rummage Sale will be 8am to 1pm Saturday August 15 to benefit scholarships for youth summer trips.
1. Rummage Drop Off.  We need rummage!  Please save your gently used treasures and bring them to the Rummage Sale. We will take quality items such as housewares, sporting goods, electronics, furniture, art, handbags, jewelry and accessories. Clothing is limited to boutique-quality items and must be on a hanger. Rummage drop-off will take place daily in the family life center from Sunday August 9 to Wednesday August 12 between 9am and 1pm.
 
2. Volunteers. Volunteers are needed to sort and price rummage and help the day of the sale.  If you have a few hours to help during the week of August 9-15, please sign-up on our sign-up website, http://www.signupgenius.com/go/10c0a4eafaa2ca1f94-rummage. We are also in need of a few people with trucks to help pick up large items by appointment.
For questions about the Rummage Sale please contact Christian Moore - (630) 697-8221