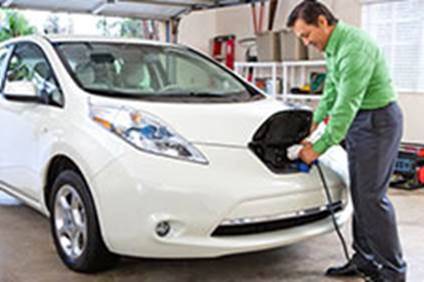 From SDG&E: The San Diego region is about 10 percent of the state. If Governor Brown's goal of 1.5 million zero-emission vehicles on California roads by 2025 is reached, our region could see 150,000 electric vehicles on our streets. We already have over 23,000 EVs in San Diego. It's not a question of "if" you will be asked to install charging, it's a question of "when"? 
SDG&E's Power Your Drive program is installing 3,500 electric vehicle charging stations at apartments, condos and businesses across our service area. Interest in the program has been strong with over 400 properties on the interest list and only 350 sites available as of now. Sign up on our interest list or learn more on sdge.com/PowerYourDrive.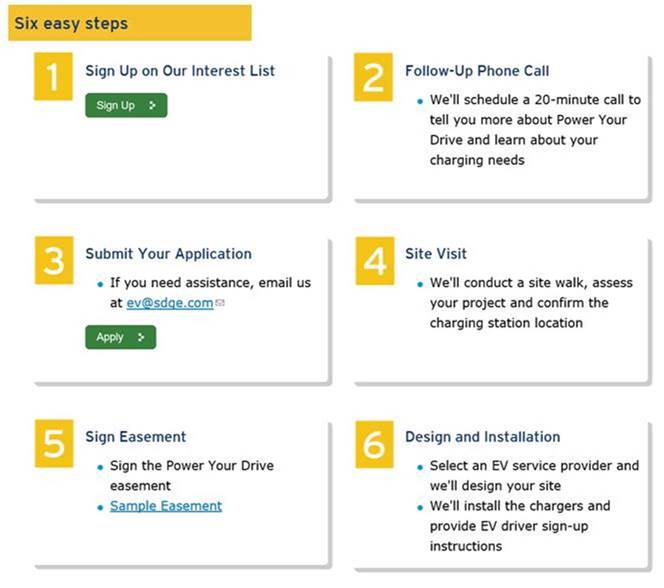 Already have an EV? Sign up for the Electric Vehicle Climate Credit
If you drive an all-electric or plug-in hybrid vehicle, you may be eligible to receive an annual credit of at least $50 on your SDG&E bill. Applications, found online at sdge.com/evcc, are being accepted now through May 2017.