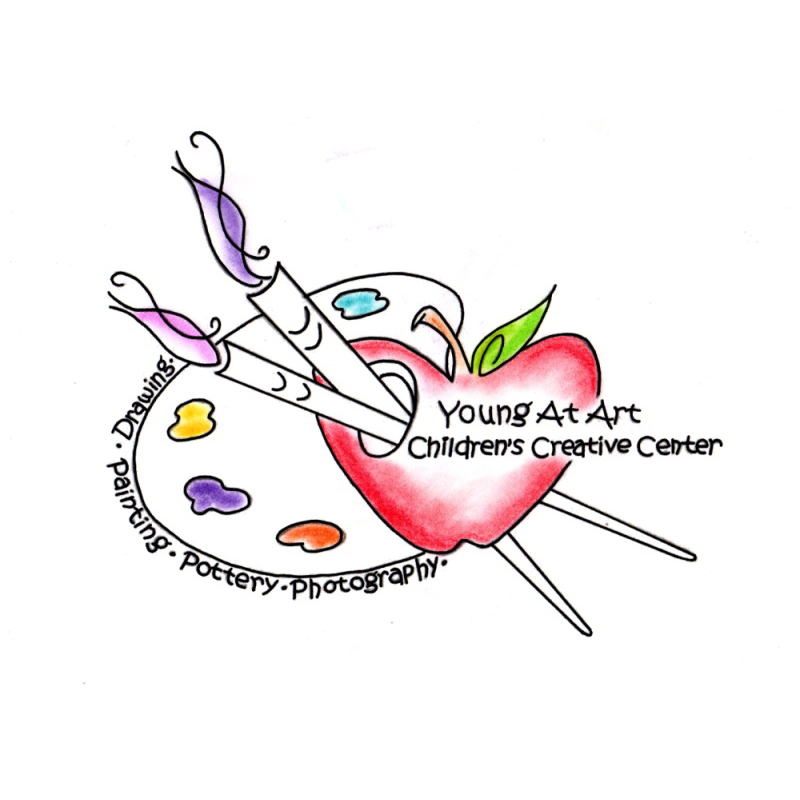 A Warm Hello from Young at Art Children's Center
 Parents, Sponsors & Friends of Young At Art Children's Creative Center:
We're all excited to welcome the Spring! Beautiful blooms, warmer weather, longer days, and our upcoming 6th Annual Student Art Show & Fundraiser!!
We would like to sincerely THANK YOU for your continued support of Young At Art Children's Creative Center as we celebrate our 6th Anniversary in 2015!! We are proud and excited about the positive difference we are making in the lives of our children, their families and the community.  The event itself will take place on Saturday, May 9th from 6-8pm at the Masonic Center (1711 Sunset Cliffs Blvd, OB 92107).
Young At Art is committed to providing a nurturing and positive atmosphere in which children can express themselves freely while engaging in the arts. We remain dedicated to Inspiring, Encouraging and Providing opportunities for children to express, nurture and trust their own creativity.
It has been our privilege over the years to watch our students grow in talent, confidence and over all well being. We see the evident power of art to inspire, to heal and to express love. Our Creative Center provides an oasis where not only do our students experience the joy of creativity and increased self esteem, but where day to day challenges and indeed deeper struggles in life can be transformed by the paints, brushes and clay.  Now more than ever we clearly understand the value that expression in the arts provides to the intellectual dexterity and emotional stability of our youth, in turn contributing to the health of our community.
We could not have come this far without the generous and continued support of the community and our valued sponsors, donors and committed parents:)
AS A 501(c)(3) NON-PROFIT ORGANIZATION WE ALSO CONTRIBUTE AND PROVIDE WITH YOUR HELP:
SCHOLARSHIP AWARD FUNDS FOR FAMILIES IN NEED
PUBLIC SCHOOL  "ART PARTICIPATION" MURAL PROJECTS
DONATIONS OF ART SCHOLARSHIPS TO LOCAL SCHOOLS, CHURCHES AND 
COMMUNITY GROUP FUND RAISERS
USE OF OUR CREATIVE CENTER FOR BOY & GIRL SCOUT TROOP MEETINGS AT A DICOUNTED RATE
PARTICIPATION IN LOCAL COMMUNITY EVENTS PROVIDING CHILDREN'S ART ACTIVITIES 
WE STILL NEED YOUR HELP...
SO FOLLOW YOUR "ART", INSPIRE A CHILD , AND GIVE "SMILES FOR LIFE"!
This year you have the opportunity to make your financial contribution count more than ever! You can donate in two ways: 
Support Young At Art directly by contributing to our 6th Annual "STUDENT ART SHOW & FUNDRAISER" May 9th, 2015 through much needed donations of cash for our scholarship & community programs, and gift certificates for our Art Show Raffle and Auction and...
Join us in supporting the "SMILES FOR LIFE" fundraising campaign sponsored by Dr. Michele Yamada @ Ocean Dental Care, our neighbor here in Ocean Beach who generously has partnered with Young At Art for a portion of the proceeds to our Scholarship Program. Whiten your smile at a deeply discounted rate(donation), or simply donate any amount, and seriously ill and underprivileged children in our community (and around the world) receive the funds, donated time, and help they need.  100% of the funds go to "Young At Art" & "Smiles for Life"  
Thank you for inspiring the life of a child and helping to create so many smiles!
Here's How to Donate and Help Kids in Need:
Donate to:
"Young At Art Children's Creative Center Student Art Show & Fundraiser 2015" to support our Scholarship and Community programs and Events! Your donation is 100% tax deductible
Simply mail your check to:
 "YOUNG AT ART" 1821 Cable St. San Diego, Ca. 92107 or visit us online @ www.youngatartsandiego.org. 
To make a Credit Card donation using the DONATE NOW button or arrange to drop off or have us pick up your cash donations or Gift Certificates by calling Kim @ (619)459-1955 or email obpainter1@yahoo.com
Donate to:
"Smiles for Life" March 1st through June 30th, 2015. Call today to schedule an appointment to professionally whiten your teeth at a discounted rate and 100% of your donation goes to kids in need!
Or simply send or drop off your donation to: "SMILES FOR LIFE" Dr. Michele Yamada, DDS  Ocean Dental Care 1802 Cable St. San Diego, Ca. 92107 (619) 223-3423for more information visit www.SmilesforLife.org
We hope to see all of you at the Art Show!
Sincerely, 
Kim Howell
Executive Director
619-459-1955