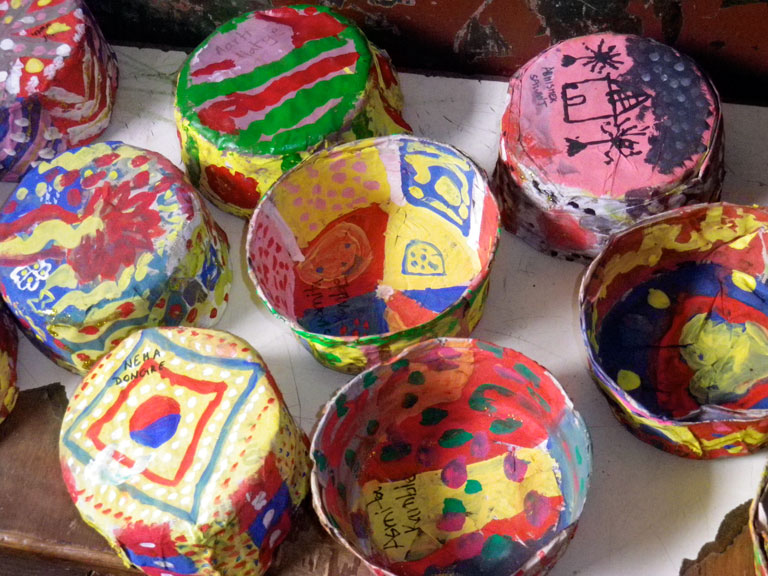 DEAR YAA PARENTS, STUDENTS & FRIENDS
As the Summer comes to a close we want to wish all of you a successful and happy new school year full of exciting opportunities and creative new adventures!
We hope everyone had a wonderful summer vacation and have enjoyed working with many of you in art classes over the summer months:)
AS A REMINDER.....
With each new school year our class hours move up again 30 minutes.
After Labor Day, as of Sept. 3rd our after school art classes will start at 4:30 until 6:30 TUESDAY, WEDNESDAY & FRIDAY.
We will now have an "EARLY THURSDAY" class available 1:30-3:30 ONLY and based on enrollments of 3 or more students. We hope this facilitates a smooth transition from after school to art class :)
Please remember Young At Art is here to help! We are always willing to help our students with any school projects that we can. We want all of our kids to have the most successful school year possible! Let's get creative together!
Sincerely,  
Kim Howell and the Staff
Young At Art Children's Creative Center
www.youngatartsandiego.org
Young At Art is a certified 501 (c)(3) non-profit organization.
FALL TUITION SPECIALS
We invite our students to share their art experience at Young At Art with new school friends, and would like to offer these specials....
BRING A FRIEND FREE DAY!!
Bring a new friend to art class with you to try it out for free one day:)
10% DISCOUNT WITH ONE NEW ENROLLMENT !!
Bring a new friend who enrolls for one session of 4 art classes and you will BOTH receive a 10% discount on your tuition :)
FALL EVENTS
Halloween Costume Party & Pumpkin Carving
Saturday, October 26th 6-8:30 pm
 
We are all looking forward to a  FUN FALL & HAPPY HOLIDAY SEASON with many more creative projects and exciting community Mural Painting Events to come! A beautiful selection of Student Art Note Cards will be also be available for sale this upcoming Holiday Season! A gift of Art is truly a treasure that will last forever  :)
A SPECIAL THANK YOU
We would like to extend a very special thank you to all our fantastic artists who contributed their time and talent to our Art Show in May and our Community Mural Event at the OB International Hostel at the beginning of the summer.
A warm thank you to all of the parents , volunteers and sponsors who help to make these events possible and keep Young At Art thriving!