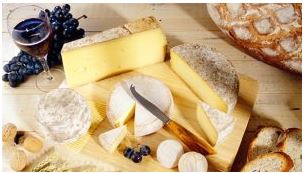 From Gianni Buonomo Vintners, 4836 Newport Ave:
Chat it up with a champion cheese monger to learn basic tips & tricks when putting fine wine & curds together.
You'll get to taste your favorite Gianni Buonomo wines paired with world-class cheeses. Cheese expert Rob Graff from Venissimo Cheese will walk you through the entire cheese making process and our wine maker, Keith Rolle, will walk you through the wine making and pairing processes.
Space is limited for this extremely popular event!