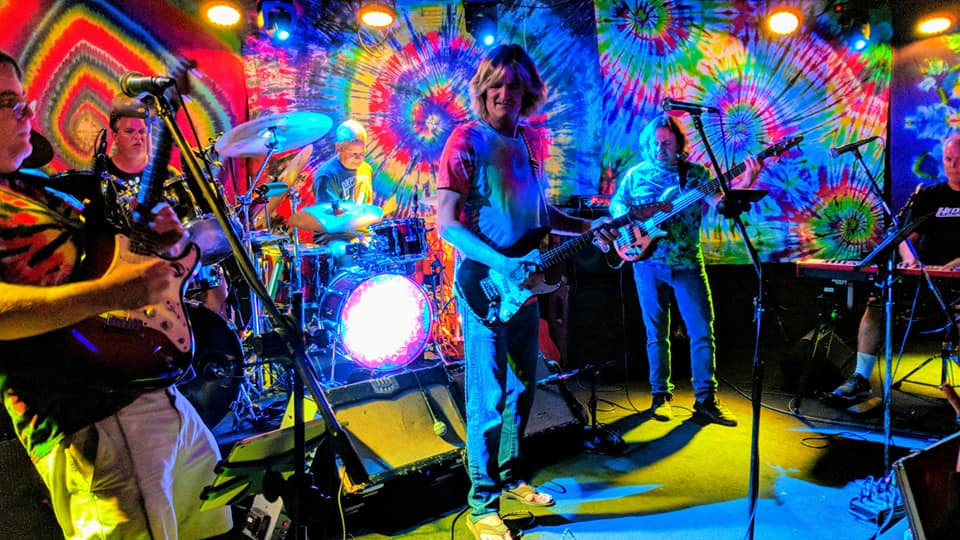 It's official Winstons OB is opening its doors SATURDAY, AUGUST 7th after what felt like an eternity to music lovers everywhere.
Electric Waste Band gets this rolling at 9:30pm.
http://winstonsob.com/calendar/week/electric-waste-band
Electric Waste Band began rocking the San Diego area in the summer of 1989. Their unique improvisational interpretations of over 150 Grateful Dead tunes soon made Electric Waste Band San Diego's favorite Grateful Dead tribute band. The high energy sound the band produces is the result of the enthusiastic crowds that gather each and every Monday night at Winston's for the last 27+ years. Rather than play the traditional licks, the band focuses on the unique fact that unlike any other band, The Grateful Dead does not have a definitive version of their songs. Any other tribute band is delegated to playing the signature licks and solos that we all know by heart. The Dead's music is a luxury for musicians in that it provides endless opportunity for exploration. Electric Waste Band prides itself in the fact that; where the Dead would guide you safely up the hill and back down, EWB, once leading you up the hill, pushes you over the cliff!
High Voltage Dead is the mantra...
---