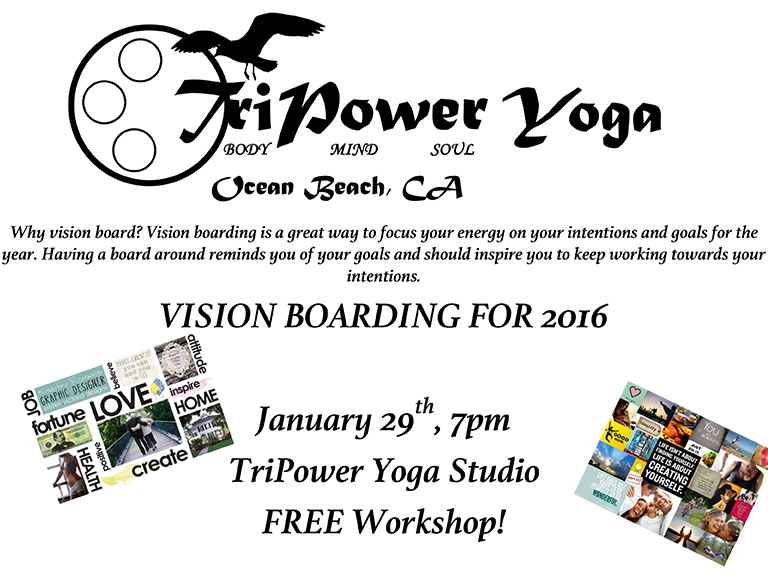 From TriPower Yoga at 2183 Bacon St:
Come join us at TriPower Yoga for our first event in the FREE FRAMILY FRIDAYS series!
Let's get 2016 kicked off with intention in our TPY "fRamily" (friends who are like family)! We will be VISION BOARDING on Friday, January 29th at 7pm at TriPower Yoga. Bring yourself and your goals for the year......poster boards, paper, magazines, glue, and other supplies will all be provided but feel free to bring your own to use or share!
Why vision board? Vision Boarding is a great way to focus your energy on your intentions and goals for the year. Having a board around reminds you of your goals and should inspire you to keep working towards your intentions. 
Vision Boarding for 2016
January 29th, 7pm
TriPower Yoga Studio
FREE Workshop!