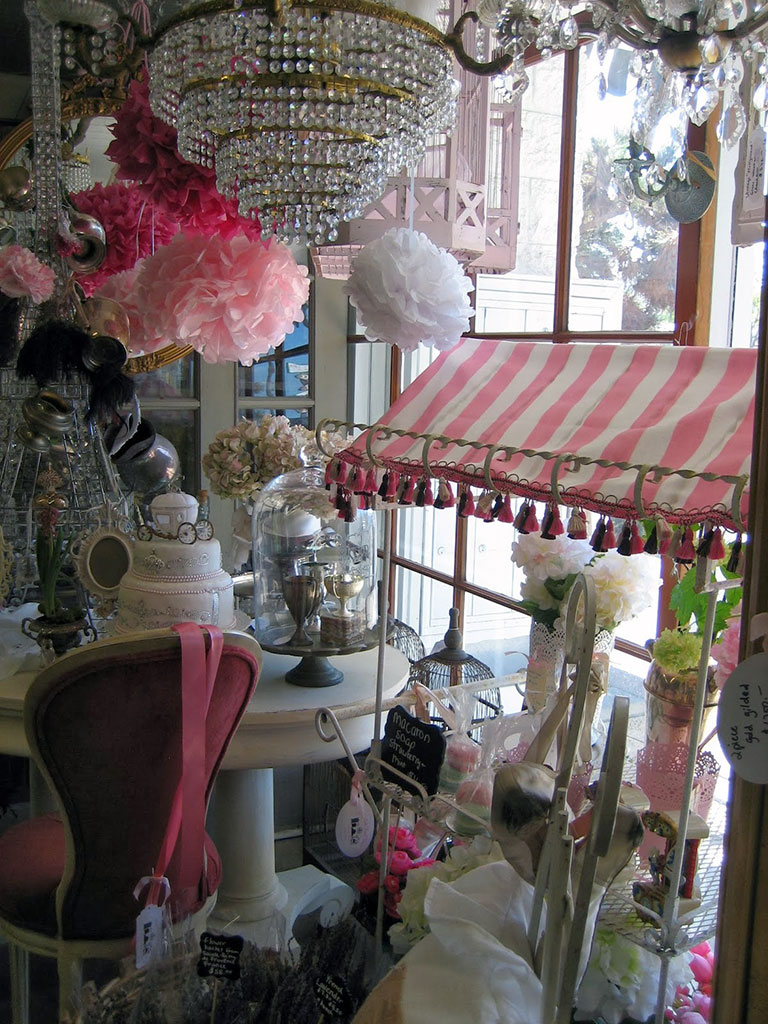 Vignettes Celebrates 18 Years!
Saturday, September 28th, 2013
Noon to 5:00 pm
Vignettes will celebrate its 18th anniversary on Saturday, September 28th, 2013 from Noon to 5:00 pm with a Parisian themed soiree & book-signing event featuring
author and travel expert Claudia Strasser of The Paris Apartment.
Claudia will be flying in from Paris and signing her long-awaited, second book ~
PARIS FLEA MARKET STYLE. (From 1:00 to 4:00 pm)
Already going into its second printing and back-ordered on Amazon, this book has Claudia's legions of fans ecstatic with its 100's of Parisian photos (all photographed by her) and takes readers on a winding tour throughout all the best Parisian flea markets finding decorative pieces along the way. She discusses ways to bring the Parisian look into homes, shares tips on where to find the crème de la crème items, secrets of the trade, her favorite dealers and advice on shipping items home. A stylized map shows readers how to navigate the markets. A seasoned travel expert, she's been studying the lay of the land for decades learning the ins and outs of shopping, dealer markets, warehouses and container shipping.
Claudia began her career in 1993 when she opened a boutique in New York City's East Village and filled it with French boudoir furniture and accessories. She states "The Paris Apartment is more than my business. It feeds my love affair with all things French boudoir".
She now travels to Paris throughout the year, taking small groups on customized  shopping tours and sharing resources. She recently took the co-owner of One Kings Lane on a private shopping tour of Paris and that video can be seen on the One Kings Lane website. She works on books and articles while designing a furniture line and splits her time between New York, Paris and Miami.
Come and meet Claudia on Saturday, September 28th at a celebration of all things French, romantique and timeless.
Passports are optional ~
Free-flowing, lavender infused, French champagne is mandatory!