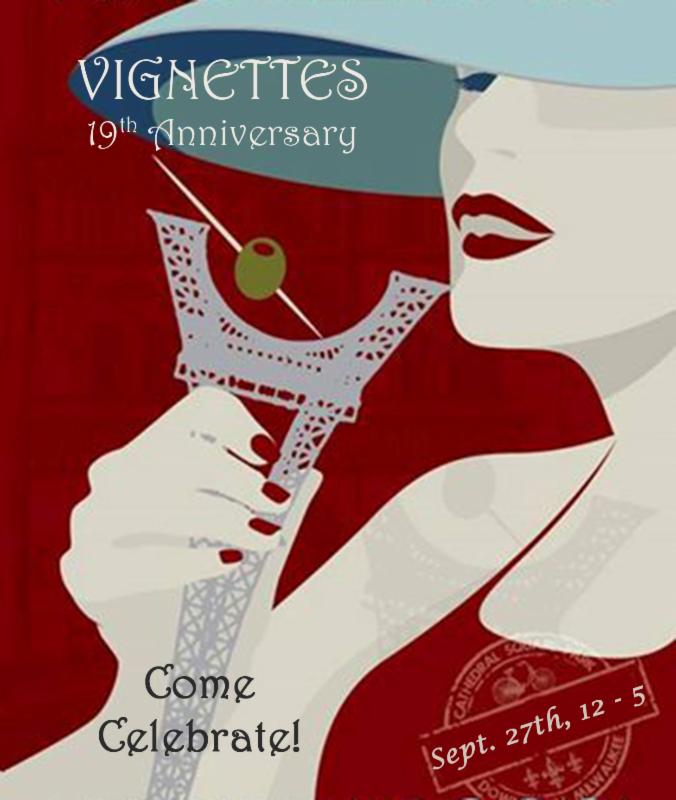 VIGNETTES ANNOUNCES IT'S 19TH ANNIVERSARY EVENT!
Time to pop the corks and celebrate - La Vie Parisinne!  Come celebrate all things French and fabulously chic at Vignettes 19th anniversary soiree on Saturday, September 27th from Noon to 5:00 pm. This is where Ooh la la goes over the top with parisienne panache.
Beaucoup beaute, bon bons and bubbly!  19 never looked this French!  Hope to see you here.
4828 Newport Avenue, San Diego, Ca 92107 | Vignettesantiques.com | 619-222-9244
As part of the celebration that day enjoy a gallery exhibition featuring the exquisite art, paper and fashion of Karen Lampard from 1-4pm.