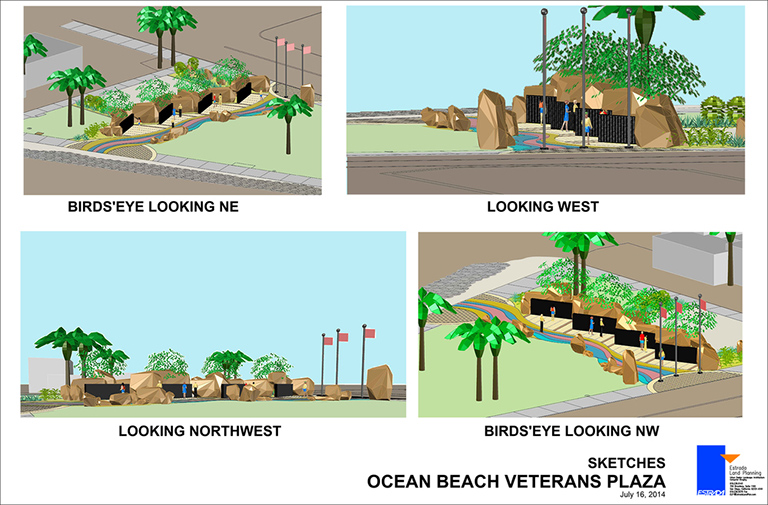 The Ocean Beach Community Development Corporation is now accepting applications for inscriptions on the memorial wall at the Ocean Beach Veterans Plaza. Applications will be accepted on the following schedule (based on the applicant's home address):
1. Ocean Beach and Point Loma ONLY (92107 and 92106) beginning June 27, 2015
2. San Diego County ONLY beginning January 1, 2016
3. All US veterans beginning March 1, 2016
Applications will be accepted until May 30, 2016.
For more information or to apply for an inscription, visit the OBCDC's name inscription page or contact the OBCDC.