The Ocean Beach MainStreet Association, along with other Business Improvement Districts in San Diego County are awaiting clarification on exactly what the ruling by Superior Court Judge Joel Wohlfeil means for restaurants and live entertainment establishments. We will send out updates as they become available.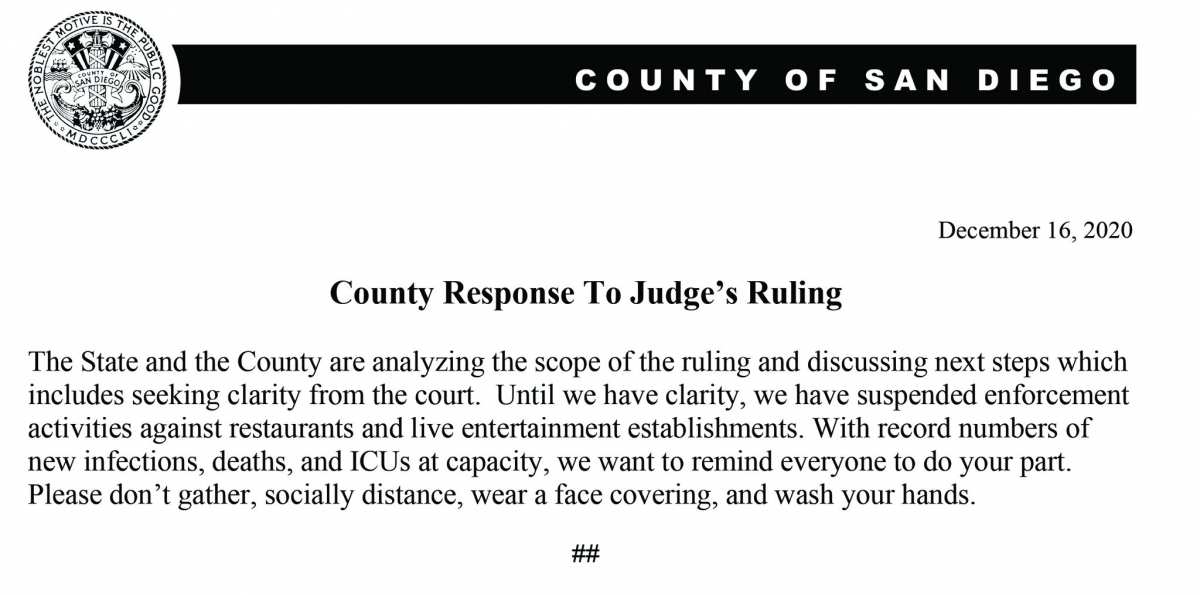 A message from the County of San Diego's Communications Director
"The State and the County are analyzing the scope of the ruling and discussing next steps which includes seeking clarity from the court," county Communications Director Mike Workman said in a statement. "Until we have clarity, we have suspended enforcement activities against restaurants and live entertainment establishments.
"With record numbers of new infections, deaths, and ICUs at capacity, we want to remind everyone to do your part. Please don't gather, socially distance, wear a face covering, and wash your hands."
---
Please do not hesitate to reach out to our office.
OBMA Team
(619) 224-4906