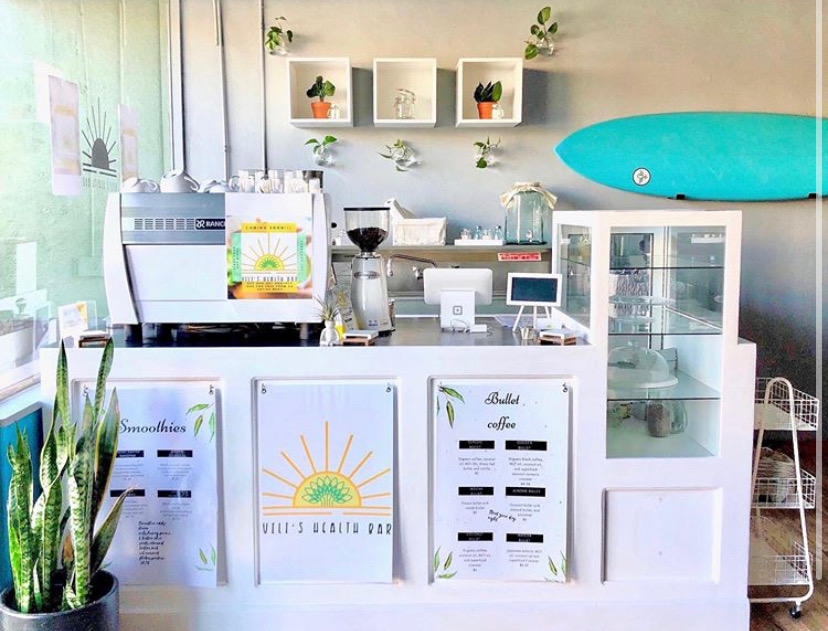 Owner of Synergy180, Sofia Whitfield has partnered with Margarita Gvritishvili to bring you Vlil's Health Bar.
Both Sofia and Margarita are two curly-haired immigrant women after the American Dream one burpee and coffee at a time.
Your one-stop-shop for your health featuring:
High-Intensity Interval Training
Personal Training
Low Impact Training
Bullet Proof Coffee
Collagen Protein Brownies
and so much more...
 
Synergy180
Synergy 180 is excited to announce Open Studio. Come in and workout and do the workout of the day or do your own workout.
Vlil's Health Bar
Vlil's Health Bar is stocked with bulletproof coffee, post-workout smoothies, matcha bullet and more!
Margarita grew up in Ukraine living off of natural and organic foods that her family grew.
The idea of creating Vlil's Health Bar came to her while living in Hawaii. She saw a need for a health bar featuring bulletproof coffee, superfoods like spirulina, MCT oil, grass-fed butter, collagen, and probiotics...all the things she loves!
Stop by and see Sofia and Margarita
OB's only bulletproof coffee health bar and grab a 3-day free pass to Synergy
4861 Newport Ave ~ Ocean Beach, CA
Click here for a FREE 3-day pass to Synergy