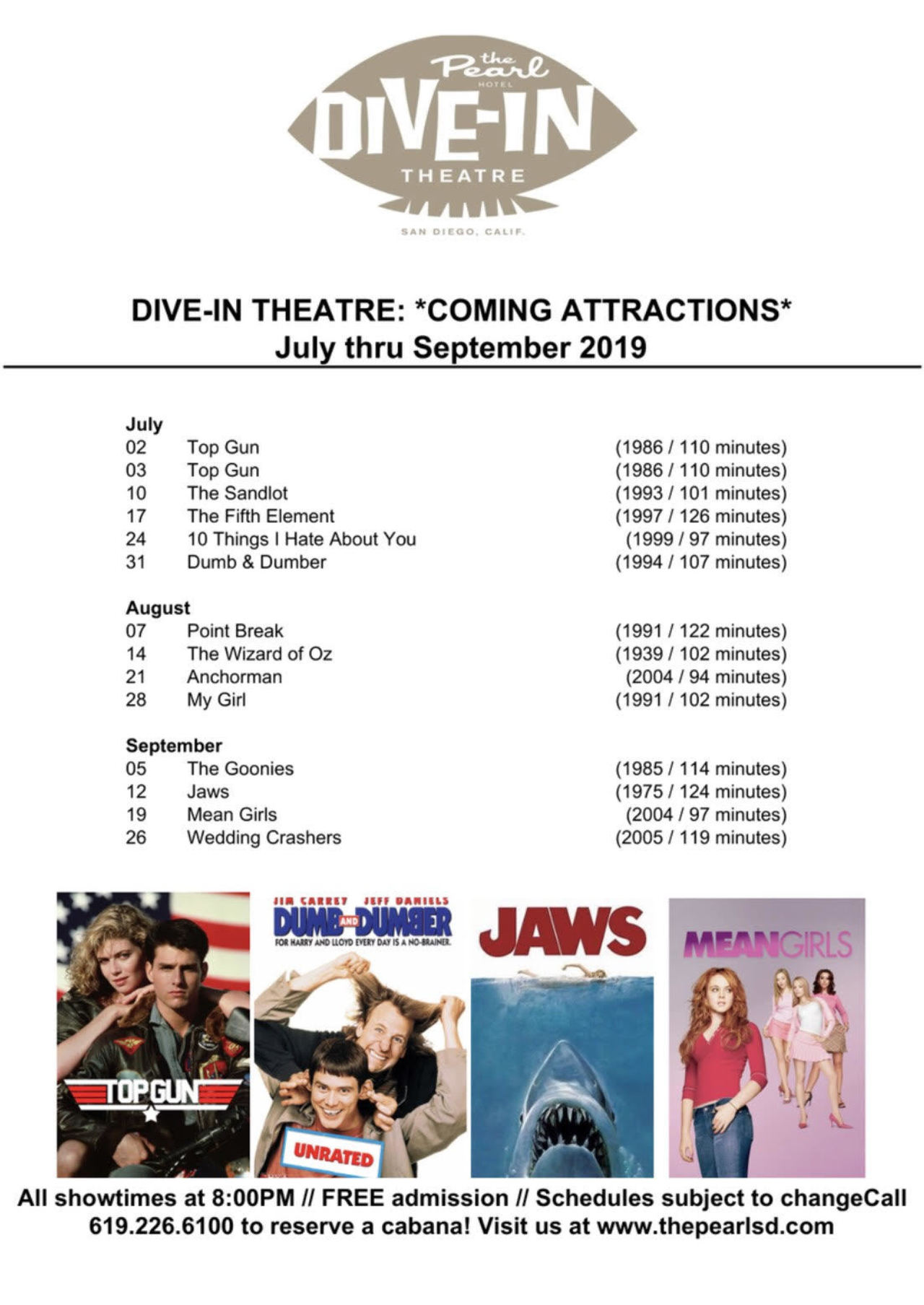 DIVE-IN MOVIES ALL SUMMER LONG
Eats + Sips + Flicks Poolside
Join us every Wednesday at 8PM for Eats + Sips + Flicks poolside at the Dive-In Movies.
Looking to dine and watch? Give us a ring at 619.226.6100 for reservations (Strongly Recommended)
Looking to just watch the flick? Grab a chair around the pool (first come, first serve) or take a dip in our heated saltwater pool and watch the flick from there!