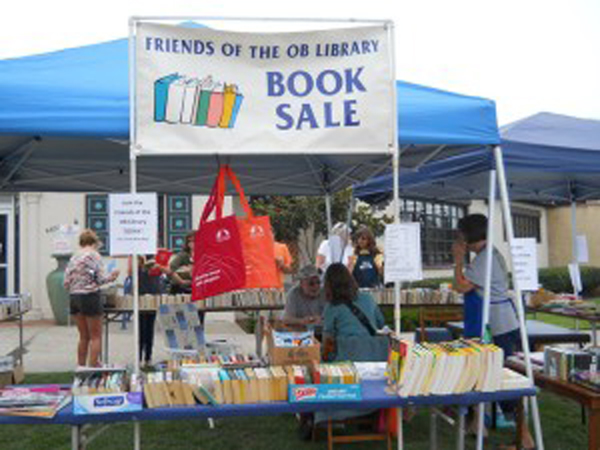 Dear Ocean Beach Friends of the Library,
Our Spring Book Sale will be held next Saturday, March 28, from 9:30 am to 12:30 pm on the lawn in front of our historic library. If you would like to help, volunteers are needed to help set up the canopy at 8:30, to bring books and materials out from the library at 9:00 am, throughout the Book Sale, and clean-up and tear down at 12:30 pm. We also need volunteers to sort books on Friday, March 27, from 1:00 pm until finished. If you would like to donate gently used books and audiovisual materials, please take them to the library, at 4801 Santa Monica Avenue. If you have any questions or issues, please contact me at 619/223-1890 or reply to this email.
Thanks for your support!
Judy Collier, President
Ocean Beach Friends of the Library
Libraries represent the diversity and immensity of human thought, our collective knowledge laid out in rows of revealing inspiration.
                                                                    Manuel Lima