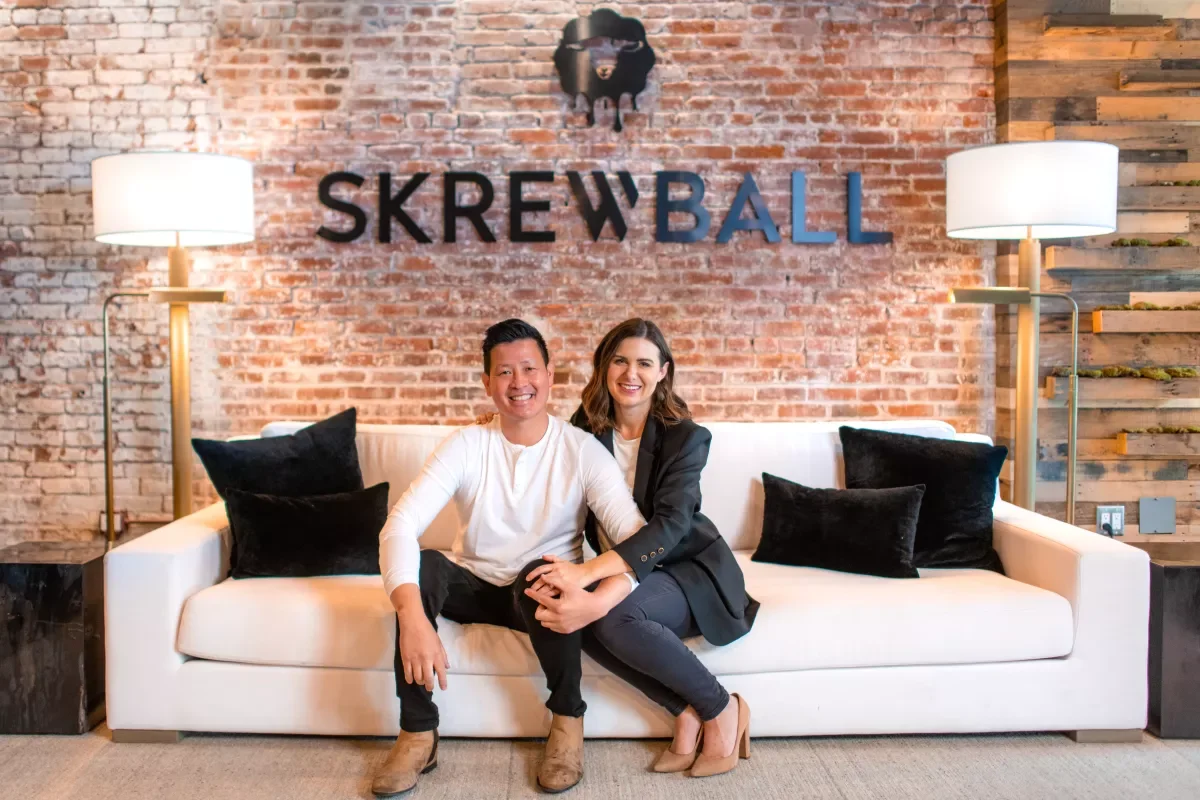 San Diego's Skrewball Whiskey is now owned by Pernod Ricard, the world's 2nd largest alcohol maker
Skrewball Whiskey, known for its peanut butter-flavored whiskey, will join industry giant Pernod Ricard. The deal follows the growing popularity of flavored liquor.
Skrewball, a San Diego-based brand known for its peanut butter whiskey, is now part of Pernod Ricard, the world's second-largest producer of wines and spirits.
Pernod Ricard announced Tuesday that it has acquired a majority stake in Skrewball, which joins the company's lineup of well-known brands that include Jameson Irish Whiskey and Absolut vodka. The terms of the deal were not disclosed.
San Diegans Steven and Brittany Yeng created Skrewball in 2018 and self-funded the business. At the time, Steven Yeng said people laughed at their "screwball" idea and few people believed in their off-the-wall concoction.