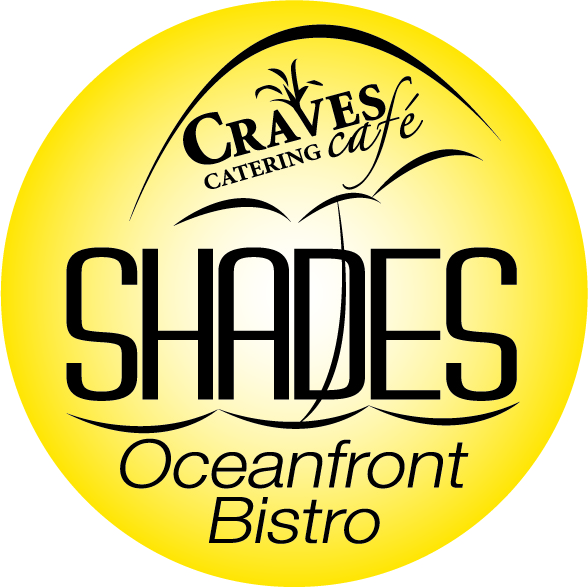 July 28th,10pm!
 
Mystery Diners
Ok, I admit it, I'm terrified!
As a family, we've been working 60+ hours a week for more than 12 years to keep our baby 'Shades' rolling. The amount of blood, sweat, tears, energy, commitment and flat out effort it takes to sustain a small business for any length of time, simply cannot be accurately described.
I think it goes without saying that each of us, Dave, Jeff, Jennifer and I are all control freaks, and that's one of the things that's kept our little boat afloat all these years.
The scary thing is... we let go of the rudder.
By choice.
I'm terrified.
We chose to participate in a really fun show on the Food Network called Mystery Diners.
Dave and Jeff were the 'face' for the restaurant, and we're really thankful for all the work they put in.
Having never been in a 30 minute show before, none of us had any idea of what we'd actually signed up for, and let me tell you, those people work hard!
It was a once in a lifetime, unforgettable experience for all involved, and we are extraordinarily thankful to have had this opportunity.
Having said that...
I'm terrified.
You see, I couldn't begin to tell you how much film was shot and how much time and effort went into the filming. I also can't tell you what will end up on TV.
We have no idea.
We have no control.
Did I mention I'm terrified?
So, as usual, this is my long-winded way of letting you know your favorite family restaurant will be on Mystery Diners, Monday July 28th @ 10:00pm on the Food Network. If you happen to live in the PST time zone, and have DirecTV, you can see it at both 7:00pm and 10:00pm.
Jeff and Dave keep reassuring me and say everything will be fine. The episode is called 'Going to the Dogs' and it spotlights the joys and challenges of our furry friends.
If you choose to watch (and we hope you do!) please remember that we had fun, it's an experience we'll never forget, and Bean's hair should look FABULOUS!
I think I should just have an adult beverage, stop worrying, and enjoy the show!
Join Us!
Tell your Friends!
Mystery Diners Monday 07/28/2014 @ 10:00pm
We look forward to seeing you soon, and remember,
Stockings, Ties and Reservations are NEVER necessary.    
Shades Oceanfront Bistro
5083 Santa Monica Ave. San Diego, CA 92107
619-222-0501