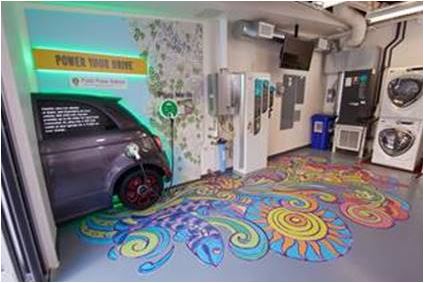 Discover how to distill your message down to a 15-second elevator pitch that is both repeatable and memorable. Learning to Sell Energy- Efficiency Effectively (see link to class below) is a must class for any professional in the energy industry interested in getting insights, focus and skills to maximize their closing ratio. Will be held on Friday, November 3rd from 8:30 AM to 5:00 PM.  Or check out SDG&E's Fundamentals for Effective Business Energy Management (see link to class below) class on Tuesday, November 7, from 9:00 AM to 4:00 PM.
Whether you're a trade professional, business owner or homeowner, you can gain basic and advanced skills in green building practices. Specialized energy efficiency and sustainability courses are a great way for businesses to competitively get ahead. Keep current on the latest technologies that can help your business save energy and money. Check out our classes at seminars.sdge.com.
To learn more about SDG&E's Energy Innovation Center's self-guided sustainability tours, tool lending library and classes visit sdge.com/eic.