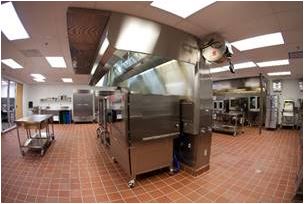 Did you know that up to 80 percent of the energy used by business cafeterias and kitchens is wasted by inefficient equipment? SDG&E offers rebates on new foodservice equipment such as ice machines, convection ovens and ventilation controls. And for a limited time – these rebate amounts have increased!

For a complete list of eligible foodservice rebates, visit SDG&E's Foodservice page.
Great reasons to invest in energy-efficient kitchen equipment:
o Higher production capacities and additional features such as programmable timers
o Savings on energy and operating costs can outweigh the purchase price
o Inefficient appliances emit more heat – resulting in a hotter kitchen
o SDG&E offers financing with 0% interest to help you replace worn-out equipment
Act now before your equipment goes on the fritz! Increased rebate amount run through to December 8, 2017. Learn more at sdge.com/foodservice.