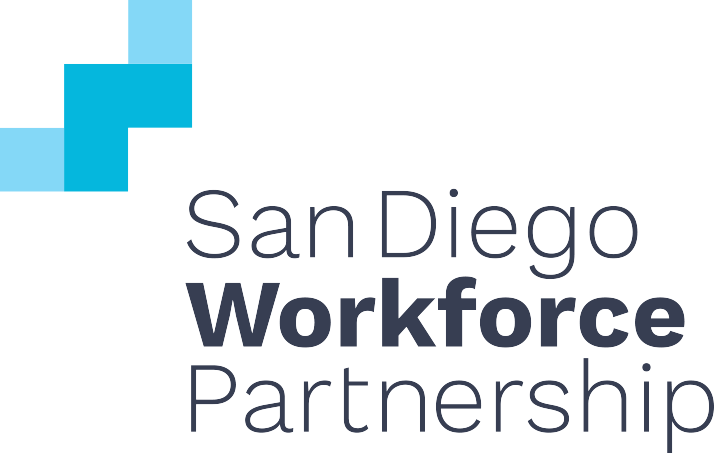 San Diego Workforce Partnership services and guidance for workers and business impacted by COVID-19
Unemployment Insurance benefits can be claimed online or over the phone
Supports are available for businesses laying off workers
Future updates will be posted here
 
San Diego, CA
The San Diego Workforce Partnership expects significant impact to businesses, workers and their families related to COVID-19. We are working with our County public health officials, the State of California, and our network of career services providers and monitoring the situation closely. Below are resources and information for workers and employers:
We are encouraging our customers to utilize online workforce resources available as described below. As of March 13, 2020 our Career Centers remain open, but because the COVID-19 crisis continues to evolve day-to-day, we're encourage customers to avoid when possible any in-person access of workforce services. To call ahead to determine if your career center is still open, reference phone numbers listed here.
Unemployment Information
If you have lost work or have had your hours reduced we encourage you to apply for Employment Development Department (EDD) Unemployment Insurance (UI). In California Governor Newsom has waived the one-week waiting period for benefits and is looking at expanding UI claim offerings in California.
There are multiple ways to claim benefits virtually. Workers do not need to come in-person:
Online: You can file a claim online here.
By-phone: Representatives are available at the following toll-free numbers, Monday through Friday from 8 a.m. to noon Pacific time except on state holidays.
English 1-800-300-5616
Spanish 1-800-326-8937
Cantonese 1-800-547-3506
Mandarin 1-866-303-0706
Vietnamese 1-800-547-2058
TTY 1-800-815-9387
By Mail or by Fax: File your UI claim by accessing the paper Unemployment Insurance Application. For faster and secure processing, fax the completed application to the number listed on the form. If you mail your application, use the address on the form and allow additional time for processing.
How to Apply for UI Benefits (File a Claim) (YouTube)
English | Spanish | Cantonese | Vietnamese | Mandarin
Other Worker Resources
Sign up for our career portal to review local job openings and receive information about helpful workforce programs and services.
We are working closely with the State of California for additional emergency benefits to workers impacted by this health crisis with more information on our website to follow.
Benefits to Those Quarantined or Sick
Paid sick leave law provides time off to many workers. You are entitled to use whatever sick leave you have accumulated.
California law provides for paid family leave, which you may be eligible for if you are providing care for an ill or quarantined family member.
In the event of a particularly long illness, you may be eligible for disability benefits, provided your illness is certified by a medical professional.
If you were exposed to COVID-19 while on the job and in the course of your regular duties, you may also qualify for workers' compensation.
Businesses with Impacted Workers - We are Here to Help
If you are an employer considering work stoppages, layoffs or furloughs, we encourage you to submit layoff notices online or call (619) 228-2982 to learn about services and information that can assist.
 
Due to call volume, you may need to leave a voicemail. We will get back to you within one business day to discuss information and services that may assist impacted employees, including Unemployment Insurance information, tax assistance, Work Sharing program to avoid layoffs, financial planning, remote career services and more.