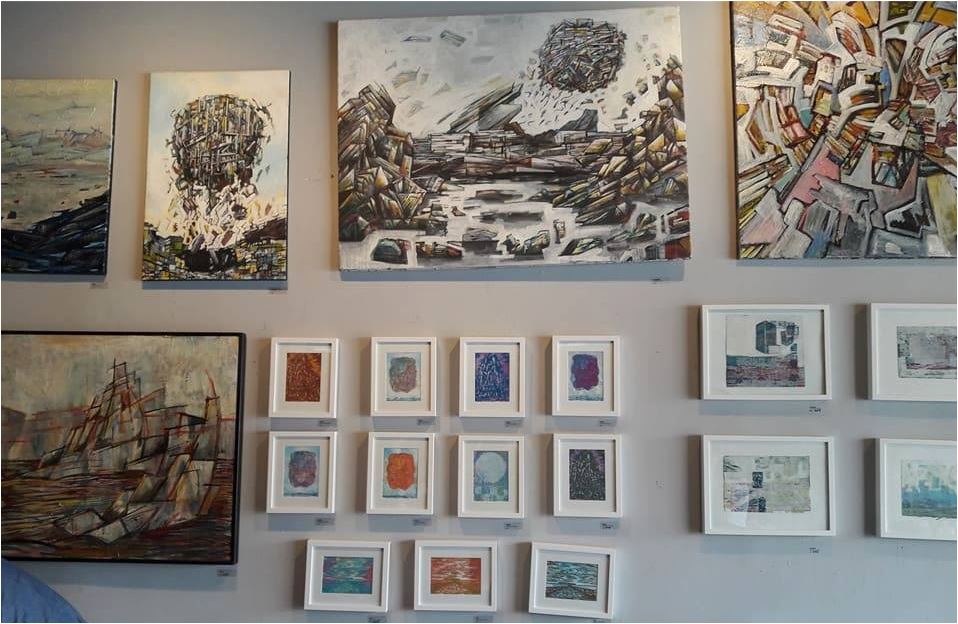 San Diego Printmakers is excited to announce their next show at Helm's Brewery in Ocean Beach.
Friday, Oct 20th from 7-10pm
Featuring Halloween themed relief print and Monotype demos
Artwork of Aaron Ishaeik will also be featured.
San Diego Printmakers has been showing in the breweries of Ocean Beach for the last 4 months, giving exciting and interactive demos of relief printmaking. Some of the breweries include Mike Hess and Culture Brewing.
This is a FREE event.
This will be the final run in Ocean Beach and we invite you to attend
We hope you can make it!
Cheers,
San Diego Printmakers