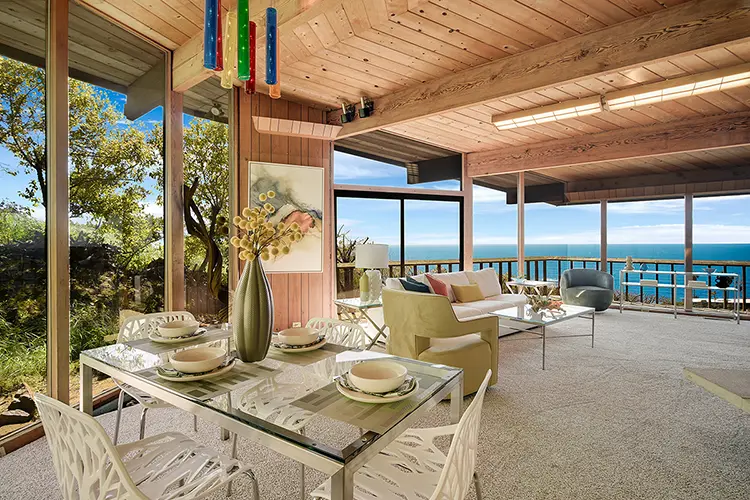 Ocean Beach Mainstreet Association member, Rosamaria Acuña, new Point Loma listing, 705 Cornish Drive, offered for $3,200,000.
The original owners of the historic property - Roy and Katie Klumpp - worked with famed Del Mar architects to meticulously build every detail of this mid-century modern home, which was completed in 1967. Katie Klumpp was active in the Point Loma community, a passionate advocate for equality in education, and named San Diego's Woman of the Year. Roy Klumpp - a Korean War veteran with a Ph.D. in psychoacoustics - built many features like the windows and chandelier and even sanded the ceiling beams himself! In the 1980s, the Klumpps were instrumental in the conservation of the undeveloped coastal land surrounding their property, which is now the protected land at Sunset Cliffs Natural Park. Rosamaria is the corresponding secretary of Sunset Cliffs Natural Park and spearheads the annual Spring Festival of Flowers, among other community endeavors.
Please note that the home is not designated historic, just steeped in local history!