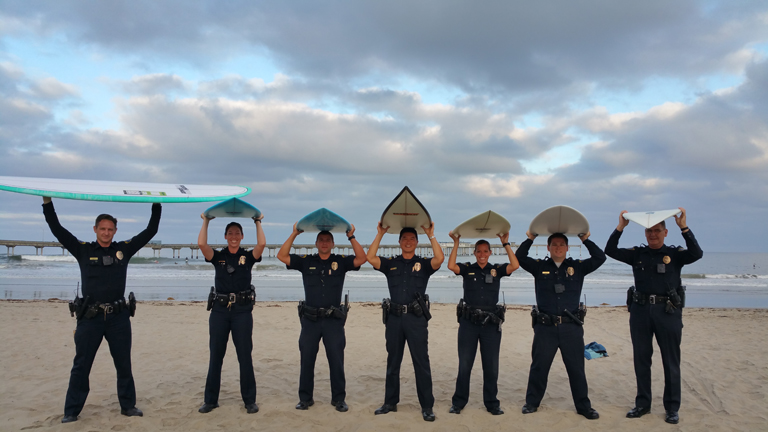 Western Division Community Members,
It is that time of year, when we spend time with family, friends, and love ones. It is a time when we share memories, stories, and overall a joyous season. However, it is also a time when we receive many complaints of packages being stolen from the front porches of community members. As we know, no community has the monopoly on nefarious behavior, package thefts is no exception.
 Packages that are delivered to your front doorstep or porch, if not collected immediately, present an easy target of opportunity that most criminals will not pass up. The majority of these thefts occur during normal working / day light hours, when the residents are at work or just away from the residence. It is not uncommon for criminals to follow delivery trucks like FedEx, UPS, and even the US Postal Service. Once a package is delivered and it is not collected immediately, anyone can easily walk up, pick up the package, and quickly get away. Recently, there has been reports of juveniles (or they appear to be young) on bicycles riding up, stealing the parcel and riding away.
Here a several suggestions, that if you follow, they will minimize your potential of being a victim of package thefts.
- If possible, have all your packages delivered to your place of work.
 - Have the packages delivered to another family member or trusted friend who would be home during the day.
 - Always request the shipper requires confirmation, like a signature or for the shipper to hold the package and have you pick it up at your convenience. Large stores like Target or Wal-Mart will allow you to have items shipped to their store and you can pick up at that location.
 - Request the shipper to provide you with a window when the package will be delivered.
 - Let the package be kept at the post office and have a pick up slip be delivered and pick the package up at your convenience.
 - The most important thing, always have your package insured.
Lastly, look out for each other. No one knows you neighbor better than you! Report strange activity to the police and if you are a victim, please report your loss to the police via the non-emergency number.
v/r
Officer David Surwilo
San Diego Police Department
Community Relations Officer
Western Division