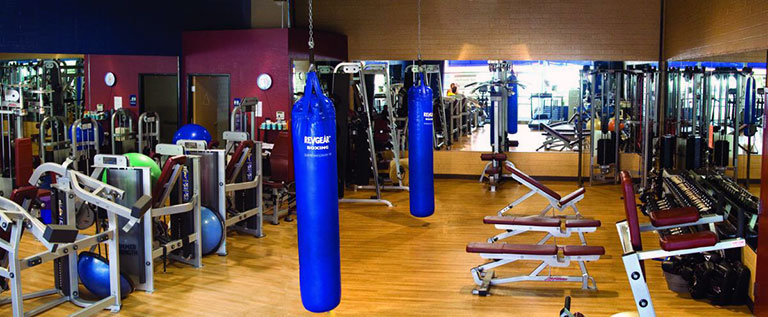 When British owner Natalie Gibbins opened The Private Gym in 2003, her goal was to provide a more affordable alternative to Personal Training that would enable her members to achieve their weight loss and fitness goals rapidly and with less time spent in the gym. Since then, she has helped more than 500 Ocean Beach and Point Loma residents lose weight, build strength and increase muscle tone, by creating fun and effective exercise routines tailored specifically to each and every person's individual goals and needs.
This month, in celebration of 10 years in business, she is offering a discount on her already unbeatable personal training fees; just $199 for a whole month of personal training.
Working with an experienced Fitness Professional can accelerate your results and keep you accountable. Natalie has 17 years of experience working with people of all ages and can tailor individual programs for people with limitations or special needs.
The Private Gym is a scrupulously clean 1600 square foot studio, filled with top-of-the-line fitness equipment. Contact Natalie directly at (619) 223-6666 or visit her personally at The Private Gym at:
4895 Voltaire Street, San Diego
(entrance on Cable Street)
Visit her online at www.theprivategym.com.