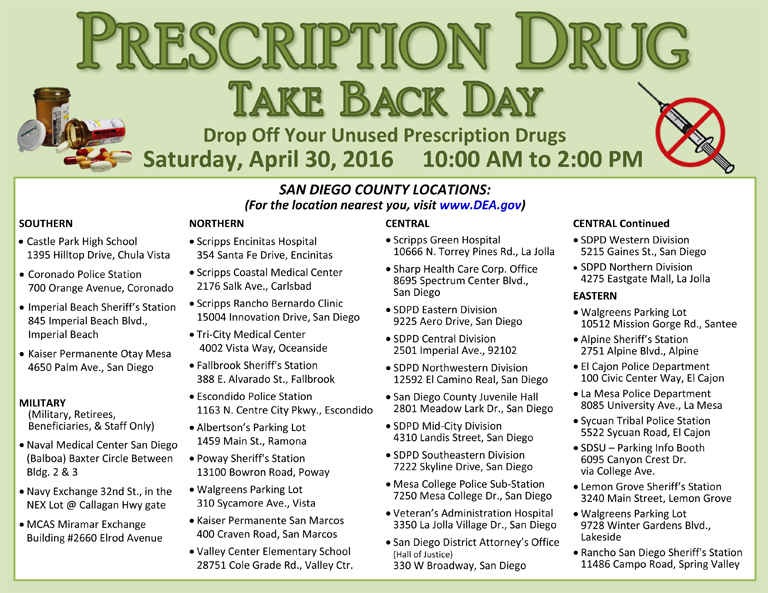 From San Diego Police Department:
San Diego Citizens,
It's time again for the National Prescription Drug Take Back Day on Saturday, April 30th, from 10 a.m. to 2 p.m. Time to bring your unused or expired prescription medications to be disposed of, no questions asked. Western Division Officers will be staffing the location at Western Division's front parking lot 5215 Gaines Street, San Diego, Ca. 92110. This is just one of many locations around the city where you can drop off your medications that you no longer need.
Thank you and be safe!
v/r
Officer David Surwilo
San Diego Police Department
Community Relations Officer
Western Division