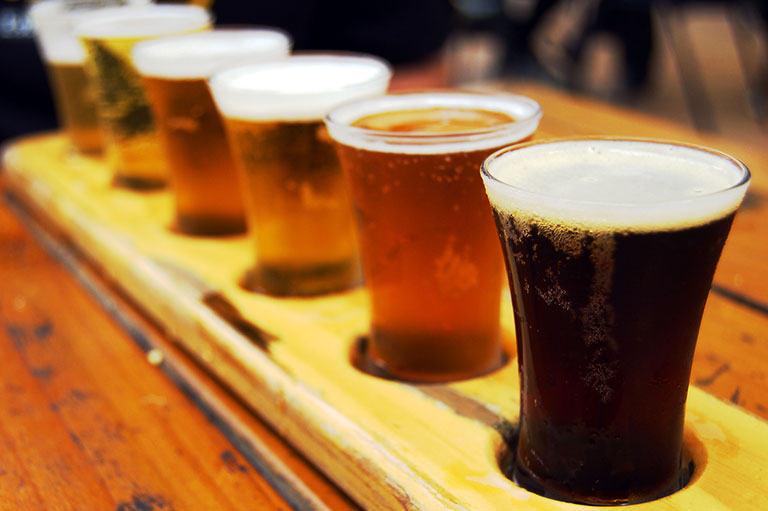 Weds 5/8 = Iron Fire Kill the Keg
Thurs 5/9-5/12 = Anniversary Weekend! Pizza Port/Port Brewing Lost Abbey Tap Takeover & Keep the Glass
Bourbon Barrel Aged Burns Night Scotch Ale
Bourbon Barrel Aged Bacon & Eggs
Bourbon Barrel Aged Downtown Johnny Browns Cherry Stout
Bourbon Barrel Aged Night Rider
Bourbon Barrel Aged Bagby's Last Stand
Bourbon Barrel Aged Angels Share
Lost Abbey Deliverence
Lost Abbey Framboise de Amorosa
Port Anniversary IIPA
and tons more Pizza Port/Port Brewing/Lost Abbey family beer. Pizza Port 3rd Anniversary glasses, Lost Abbey logo stemware & tumblers, and port brewing logo glasses!
American Craft Beer Week  5/13 - 5/19
Thurs 5/16 - Saint Archer Keep the Glass Night & Coast to Coast Toast!
New for 2013 is the American Craft Beer Week Coast to Coast Toast. For the first time ever, ACBW will be commemorated by a simultaneous toast. At 8:00 p.m. ET/5:00 p.m. PT on Thursday, May 16, small brewers and craft beer lovers nationwide will raise a glass of their favorite craft brewed beer to toast ACBW and the delicious beer that it celebrates. To find a toast location near you, visit the official American Craft Beer Week events page, hosted by CraftBeer.com.
Thurs 5/23 = Hofbrau Liter Mug Night & Brats!!
Thurs 5/30 = Russian River Keep the Glass Night
Pliny the Elder
Blind Pig IPA
Row 2 Hill 56
Consecration
...and more TBD
 
For mor information visit them online at: pizzaport.com