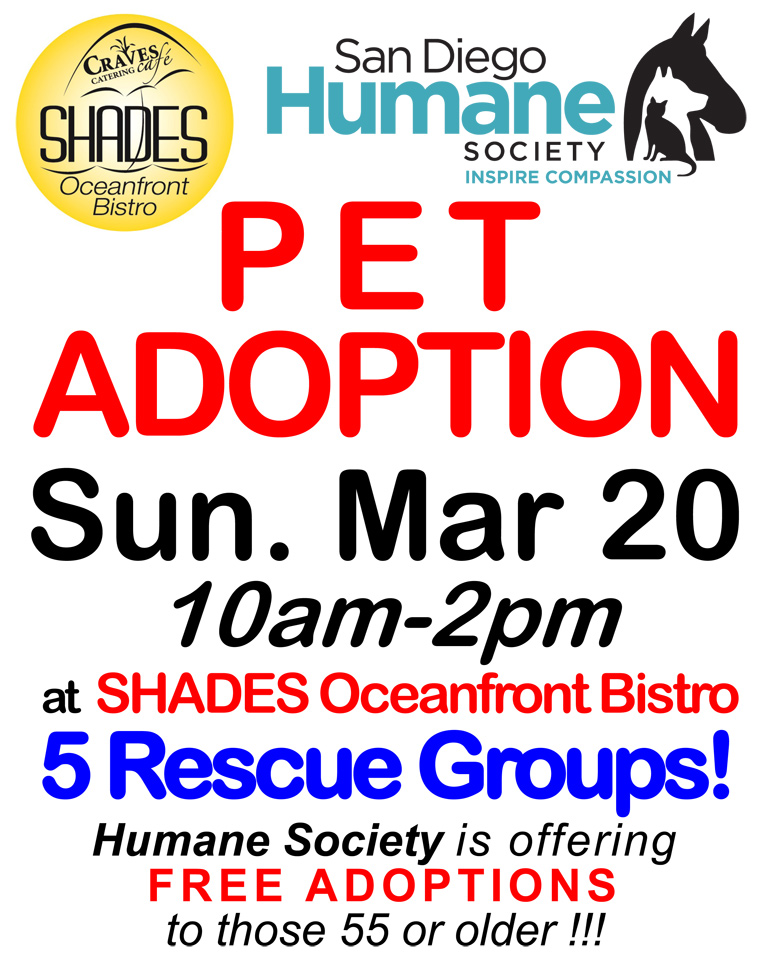 March 20, 2016, 10am-2pm, at Shades Oceanfront Bistro, 5083 Santa Monica Ave:
Your San Diego Humane Society, as well as Lab Rescuers, SD Spaniel Rescue, Dogs Fur Days and St Paco's Second Chance Dog Rescue will be there with dozens of adoptable dogs and puppies.  (We will have kittens at our June event – it's not quite "Kitten Season" just yet.)
Thank you and hope to see you there – and come hungry, the food is Great!