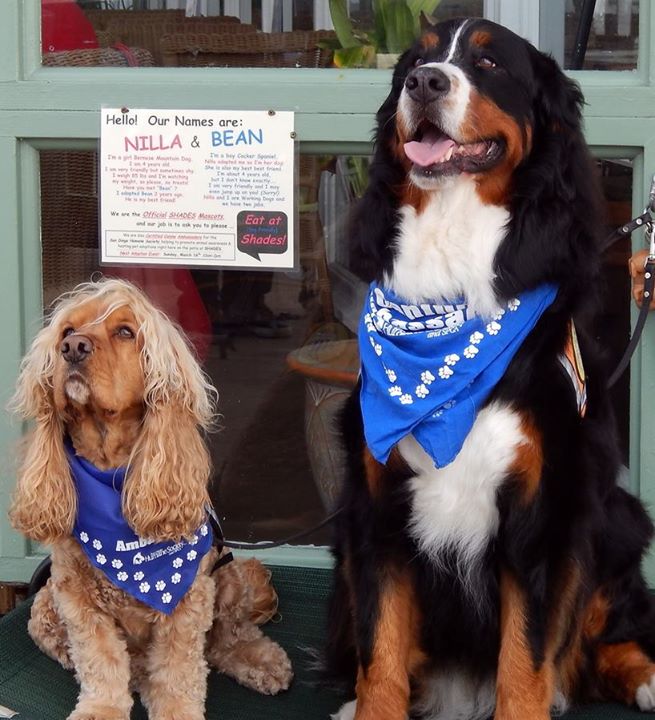 Shades Oceanfront Bistro hosts its next San Diego Humane Society PET ADOPTION EVENT at on  SUNDAY, Sept 20th .
San Diego Spaniel Rescue, Animal Rescuers Without Borders, Dogs Fur Days Rescue, and St Paco's Second Chance Dog Rescue will also be there with great dogs looking for forever homes.
Join them to find your new best friend!