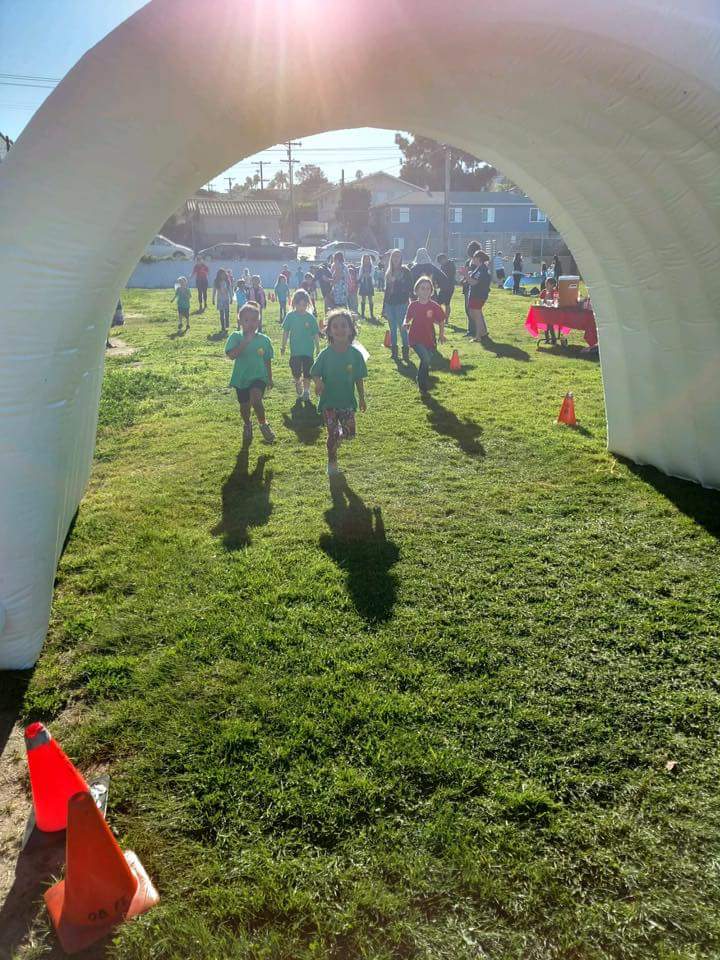 Ocean Beach Elementary School's PTA sent us the following information about a great opportunity for local businesses to support their upcoming event:
Dear Potential Corporate Donor,
The Ocean Beach Elementary PTA is hosting our annual jog-a-thon for the 2017/18 school year on January 19th, 2018.  This event serves as the primary fundraiser for our arts program in the children's education.
Each year we rely on grants, fundraisers and parent donations to cover our grade level academic arts program. Fortunately, the grant we receive every year from Arts For Learning has increased from $12,000 to $18,000.  In order to receive this grant, the PTA must match this amount.  So this year we must raise $6,000 more than last year.  Normally we solely rely on the parents for donations to the jog-a-thon. We are hoping, this year, that community-centered businesses like yours will help support a class, a grade, or the school by making a donation. Your business donation will bring us closer to matching the grant. All proceeds raised from the event will go directly toward Ocean Beach Elementary's award winning arts program. With thanks, your business will be highlighted to all event attendees as a valued contributor!
To make your tax-deductible donation, please email or call me . We will gladly come to pick up your donation and any literature you'd like us to share at the event. Our Tax ID number is 03-046-2303 for your tax-deductible donation toward this event.
Thank you for being a part of making our community stronger for generations to come!
With gratitude,
Andrea Vasquez-Villalobos
OBE PTA Community Builders
858-228-0015
obeptacommunitybuilders@gmail.com