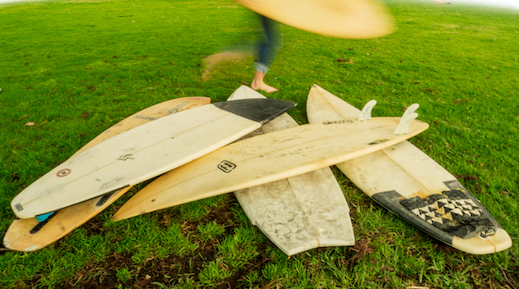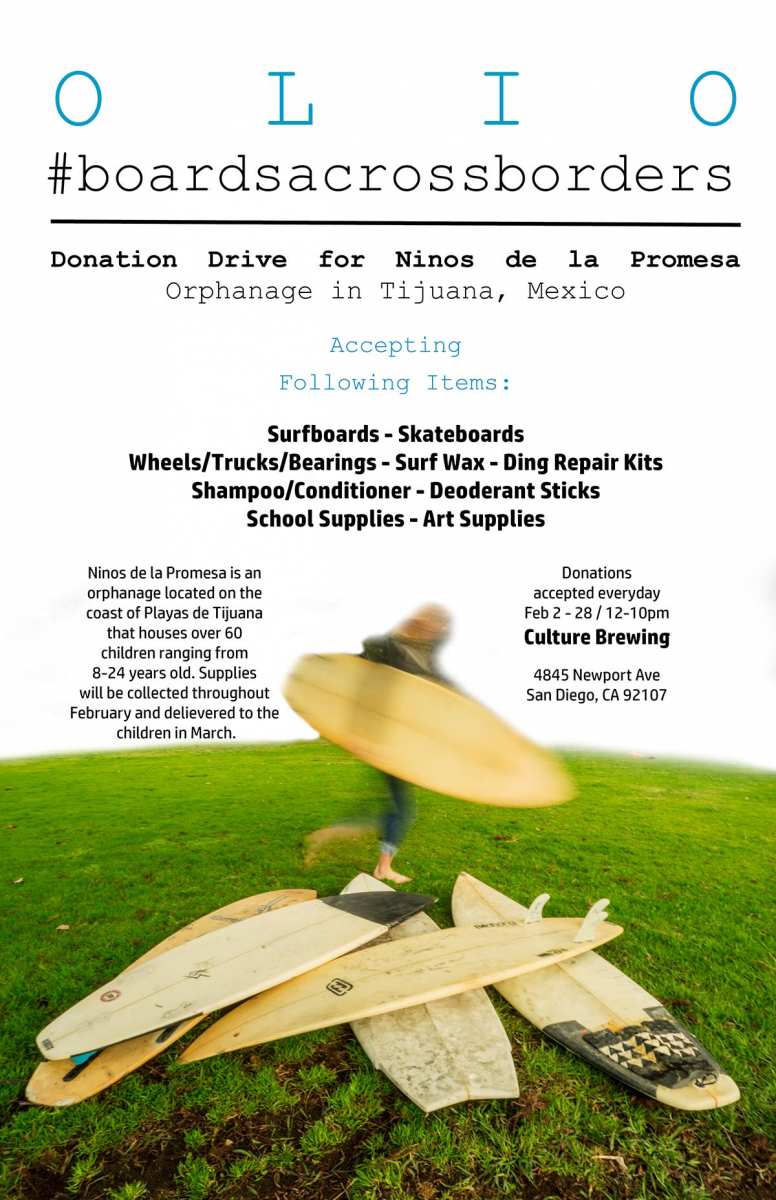 OLIO is accepting donations for surfboards, skateboards, surf and skate accessories (wax, ding repair kits, wheels, bearings, trucks, helmets, pads), school supplies, art supplies and toiletries.
Donations will be gifted to the children at an orphanage in Tijuana called, Ninos de la Promesa in March.
They are hosting events every Friday evening in February 2018 from 5-9pm at Culture Brewing offering raffle tickets that will go towards a custom OLIO skatedeck and raffled off on February 23.  OLIO will be there accepting donations, holding an OLIO popup shop, and also informing everyone about our additional fundraiser for a local non-profit called, Ride4Water (proceeds from art gallery canvas sales will benefit this non-profit).
Donations are accepted at Culture during regular business hours as well as during the events. Donate an item and receive a free raffle ticket or purchase a raffle ticket during the event. If you donate during a non-event time, you may contact OLIO via email info@olioartistry.com or via phone 619.708.7454 to receive a raffle ticket and/or a donation receipt.
Check it out at Culture Brewing Co, 4845 Newport Ave!