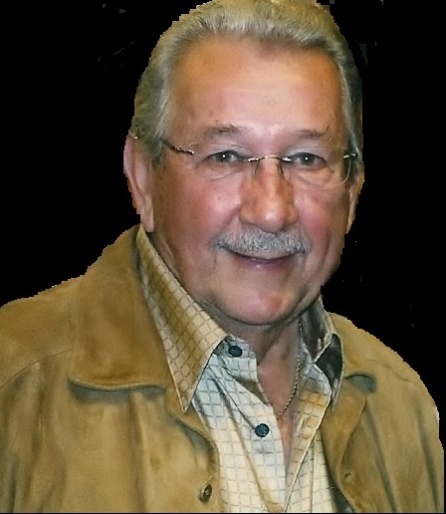 Stavros, Cristos (Chris) POINT LOMA ~ A native San Diegan, Chris Stavros blessed his friends and family for 90 years. Born on July 7, 1924, Chris passed away peacefully at his home in Point Loma on October 18, 2014.  The son of Greek immigrants; Chris worked endlessly and lived the American Dream.  He was a World War II veteran and pioneer in the food and beverage industry that spanned more than 65 years.  After buying his first business the "Korner Malt Shop" in Ocean Beach in 1949, Chris married the love of his life Jeannette. Together, they went on to build "Chris' Liquor & Deli" in 1956, the first liquor store with a full service delicatessen in San Diego.  With his wife as his partner, they successfully opened nine more businesses in our local area. Their final vision was creating the Primavera Ristorante, an upscale Italian restaurant on Coronado Island which still remains a family business operated by his daughter and grandson.
Chris was an avid golfer, passionate car enthusiast, a loyal fan of the San Diego Chargers, and a 53 year member of Shriners International.  He will be remembered for his generosity, kindness and zest for life. His legacy will live on through his family, his proudest achievement of all.
He is survived by his loving wife of 59 years, Jeannette; sons Mark (Cathy), Chris (Adriana), Gregg, and daughter Denise Stavros; ten grandchildren, Joey, Gregory, Christopher, Austin, Amber, Ashley, Hayden, Dylan, Simone and Eleni.  He is also survived by his sister Becky Vallin, niece Darinka Taylor-Davis and nephew Robert Pejovich.  "Pappou," devoted husband, father, grandfather and friend will remain an inspiration to all of us. He will be deeply missed.
A viewing was held Sunday October 26th, at 7pm at Greenwood Mortuary in the Garden Chapel, 4300 Imperial Ave.  Funeral Services were Monday October 27th at St. Spyridon Greek Orthodox Church, 3655 Park Blvd. Interment will follow at the Mausoleum within Greenwood Memorial Park.   After the ceremony, the family invites you to the Celebration of Life at the St. Spyridon Church Parish Hall.  In lieu of flowers, memorial contributions can be made to St. Spyridon Greek Orthodox Church, or a charity of your choice.