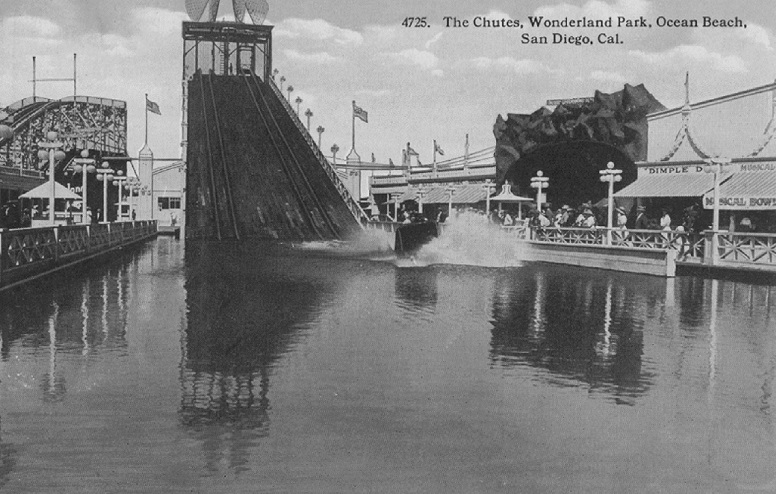 We need a variety of O.B. photos showing the big events and historical structures.
Also, we want to show the community, families, beaches and businesses that made-up O.B. over the years.
If your family has a history here, we want to know about it, and document it.
Please consider donating to the OBHS and help preserve our history in our archives and upcoming book.
- Kathy Blavatt, OBHS Creative Director
2012 a Year to Remember… 2013 an Exciting Year Ahead!
Posted on December 12, 2012 by
kblavatt
Celebrating the 125th Anniversary of Ocean Beach at the OB Holiday Parade was the perfect way to end 2012. OBHS' Pat James & Jan Gawronski were judges.
The Ocean Beach Historical Society Won 3 Awards in 2012!
Assembly Certificate of Recognition
Ocean Beach Town Council Cultural Contribution Award
Ocean Beach Mainstreet Association Award (Susan James and Mary Alley received the Mainstreet Award for working on the OB 125 Year Anniversary Celebration and the Beacon's OB Anniversary addition)
Thank you to the groups awarding our organization, and thank you to all those that worked hard to make the Ocean Beach Historical Society so wonderful.