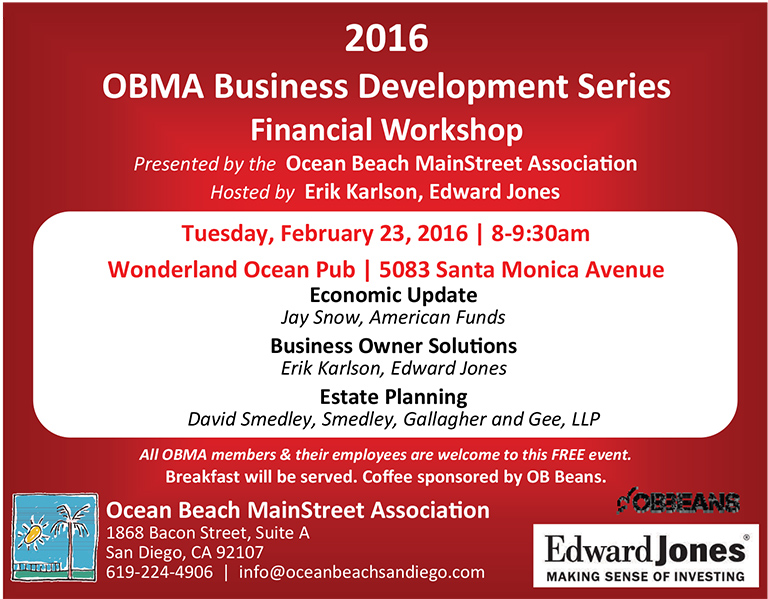 Please join us for our next Business Development Series event: a financial workshop hosted by Erik Karlson, Edward Jones. Presentations will include:
Economic Update
Jay Snow, American Funds
Business Owner Solutions
Erik Karlson, Edward Jones
Estate Planning
David Smedley, Smedley, Gallagher, and Gee, LLP
All OBMA members and their employees are welcome to attend this FREE event. Breakfast will be served with coffee sponsored by OB Beans.
Tuesday, February 23, 2016
8:00 a.m. to 9:30 a.m.
Location: Wonderland Ocean Pub, 5083 Santa Monica Avenue