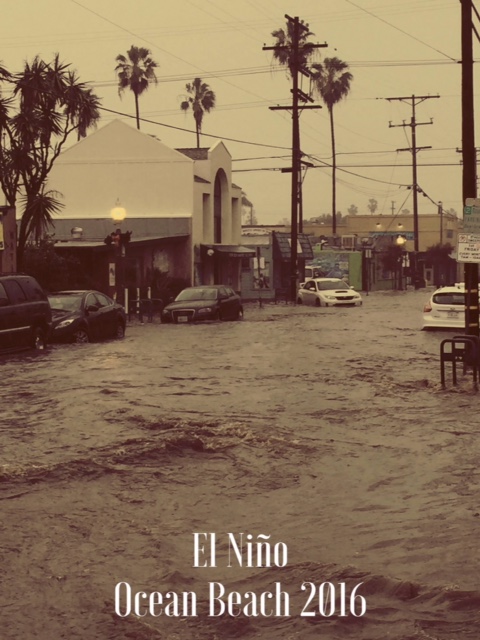 Our office was flooded during yesterday's rainstorm, and we expect it will flood again today and tomorrow. (Our staff is safe and most of our equipment/supplies are fine too -- we acted quickly to get everything up off the floor.) Because of the continuing weather situation and the need for repairs in our office, we have some information to share with you:
1. The OBMA office will be closed the rest of this week and likely at least some of next week as well. The staff is working from home; the best way to contact us is via email. We may be in the office at times, but that will be sporadic.
2. Today's Farmers Market (01/06/16) is CANCELLED.
3. The Annual Marketing Breakfast WILL GO ON AS SCHEDULED next Tuesday, January 12, from 8 a.m. to 9:30 a.m. at OB Warehouse, 4839 Newport Ave. This is a free event for all OBMA members and their employees that will include delicious breakfast and an informative seminar on building your unique brand.
4. Members: if your business flooded or if it floods during these storms, PLEASE let us know what happened (your location's address and the extent of the damage) so we can use this information when talking to the City about street resurfacing.
Thanks for your patience as we deal with this situation. Hope you're all staying safe and dry!
Thanks to Stacy, bartender at OB Noodle House Bar 1502, for this photo looking north on Bacon Street. Our office is on the ground floor of the building pictured.