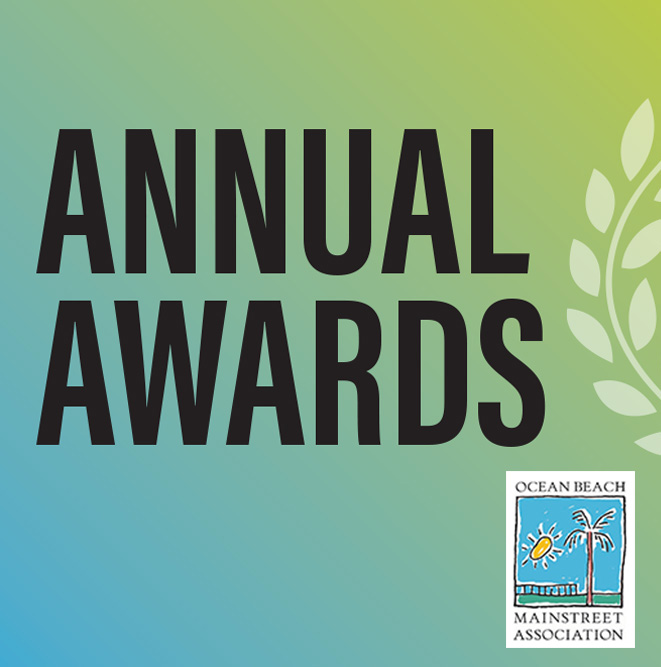 Thursday, January 24, 2019 - 6:00pm
Free for all OBMA members and their key employees.
Please make sure to mark your calendar for our Annual Awards Celebration on Thursday, January 24, starting at 6 pm at Point Loma Masonic Center (1711 Sunset Cliffs Blvd.) will honor our members' accomplishments and successes over the past year. There will be wonderful food, fun favors, and incredible raffle prizes from all your favorite local OB businesses! Don't miss this great night of fun and
celebration!