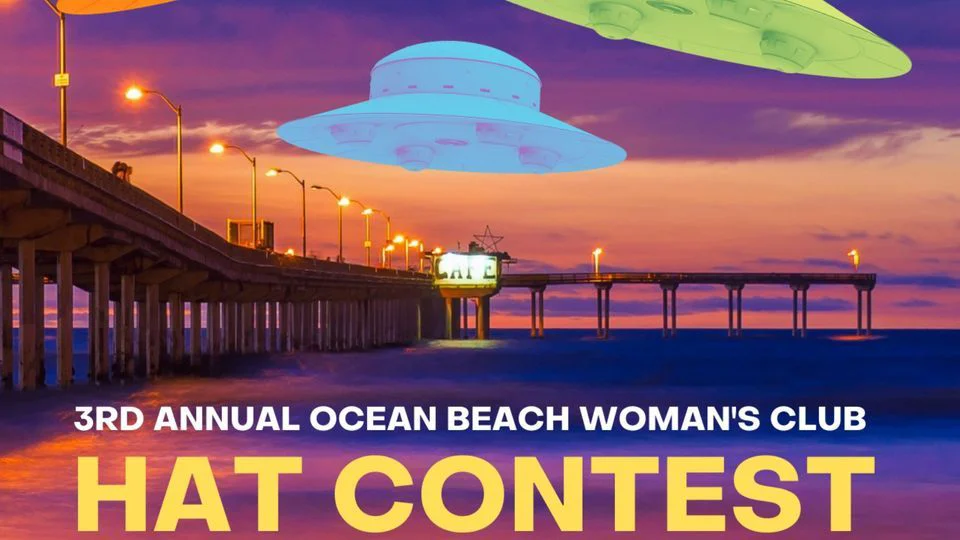 3rd Annual OBWC Hat Contest
Join us for the 3rd annual Ocean Beach Woman's Club Hat Contest at Dirty Birds, Ocean Beach. This is a free event for ALL community members to attend and participate in!
This year's theme is...HAT ENCOUNTERS – Of the OB Kind!
Start decorating! The HATegories include:
Ode to Mae (celebrating our garden history)
Most OBcean
Most Original
Most Out of This World
Most LUMINOUS! (Coordinating with The LUMINOSITY Festival coming to OB in July)
Whether you come to compete, vote, have fun, or all three – everyone is given a silent ballot to choose their favorites in each category. Winners earn the coveted 2023 category sash and the challenge of coming back to defend it in 2024.
To make a donation please contact Christie Romano at (916) 531-1227.