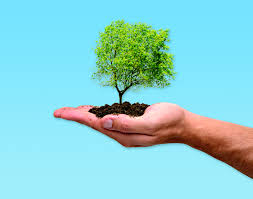 OB Warehouse's April Tree Planting Program - In celebration of April Earth Month, OB warehouse has partnered with a local distillery that helps to plant scores of trees and help rebuild the rainforests! Greenbar Craft Distillery will be planting a tree for every Organic Spirit cocktail sold at OB Warehouse in April! Greenbar Craft Distillery believes in leaving the environment in better shape than they found it. On any given day, Greenbar's team will plant a tree for every bottle of their hand-crafted organic liquors sold, but for OB Warehouse, they will be planting a tree for every single Greenbar cocktail sold!
   We're bringing in their Organic spirits and mixing up some delicious cocktails! They feature TRU organic vodka & gin, IXA organic tequila and SLOW HAND organic whiskey. Your purchase supports sustainable farming AND each drink helps negate your daily carbon footprint.  Visit their distillery and check them out at http://www.greenbar.biz/  
    Greenbar partners with Sustainable Harvest International which manages the direct planting of the trees, community education and empowerment of the farming families! Since 2008, more than 403,668 trees have been planted by Greenbar through SHI.  
    So hurry in and get your "I planted a tree today" sticker and be sure to tell folks how delicious it was!
OB Warehouse: 4839 Newport Ave. | SD, CA 92107 | 619-222-1700 | www.cohnrestaurants.com/obwarehouse