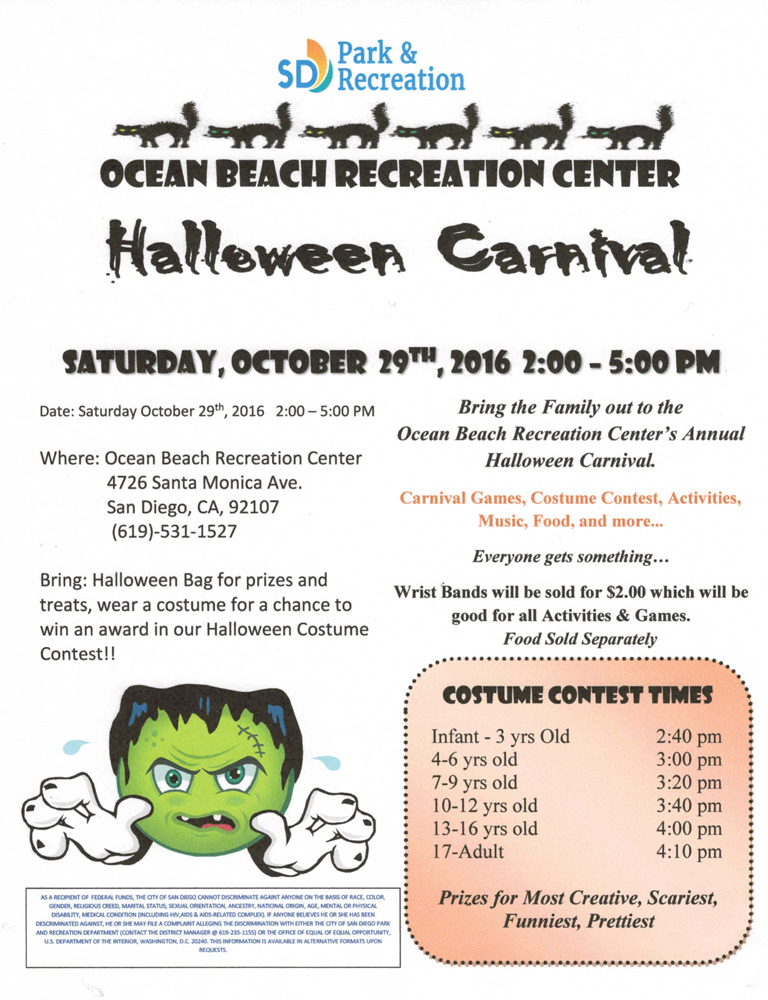 Join the Ocean Beach Recreation Center at 4726 Santa Monica Avenue on Saturday, October 29, from 2 to 5pm for the annual Halloween Carnival. Bring a Halloween Bag for prizes and treats and wear a costume for a chance to win an award in the Halloween Costume Contest!
Costume Contest Times:
Infant - 3 years old: 2:40pm
4-6 years old: 3pm
7-9 years old: 3:20pm
10-12 years old: 3:40pm
13-16 years old: 4pm
17-Adult: 4:10pm
Prizes for Most Creative, Scariest, Funniest, Prettiest
Carnival Games, Costume Contests, Activities, Music, Food, and more...
Wristbands will be sold for $2 which will be good for all activities and games. Food sold separately.
For more information, contact the OB Rec Center at 619-531-1527.