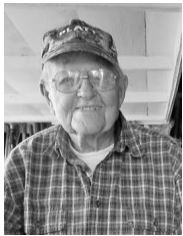 From Ocean Beach Historical Society: Thurs., Nov. 16, 7 pm OBHS presents: O.B. Walkabout-Talkabout, Starring: Dean Hollenbeck, Produced By Kathy and Ray Blavatt, at St. Peter's by the Sea Lutheran Church, 1371 Sunset Cliffs Blvd, San Diego, CA 92107 NOT at P.L. United Methodist Church (due to renovations)
Ocean Beach is known for its characters, and Dean Hollenbeck is one of our most endearing. Dean loves to walk… and talk! He has made countless friends on his meandering walks in Ocean Beach and the peninsula.
At 89-years-old Dean somedays walks up to 16 miles… though it may take him the whole day depending on how many people he talks to.
Ocean Beach Historical Society's Kathy and Ray Blavatt filmed Dean on his O.B. adventures as he spoke with other interesting longtime OBceans, toured some of their homes, and discussed their tales and histories of living in Ocean Beach.
Featured film guests include Flickie Dormer, Virginia Davis, Shoeshine Willie, Darlene the Garden Lady, and others. Learn why these residents came to O. B, fell in love with O.B., and still live in O.B. Join us for this fun-filled and interesting "O.B. Walkabout-Talkabout" OBHS program with Dean and friends on Thurs. Nov. 16 at St. Peter's by the Sea Lutheran Church.