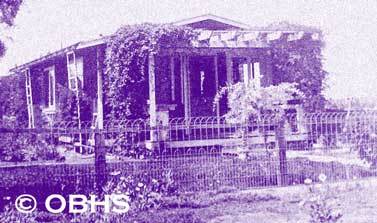 From Ocean Beach Historical Society:
On March 17, 7 PM,  at the P.L. United Methodist Church, 1984 Sunset Cliffs Blvd., O.B. we celebrate Spring with a program about the history and O.B. spirit of the beloved Wisteria Cottage and its famous 100+ year-old vines. You will see and hear what has made the historical site so special… from the people who have lived there, to the people that have partied there!
Along with the wisteria vines, we will also celebrate the "shamrock"… since this is St. Paddy's Day! You'll be able to enter our Lucky Shamrock 50/50 Opportunity Drawing.
Come join in the fun on the evening of March 17th  (in the spirit of purple & green) as we celebrate O.B. style!